Microsoft Is Bringing Call of Duty to Nintendo, Putting Sony on Notice.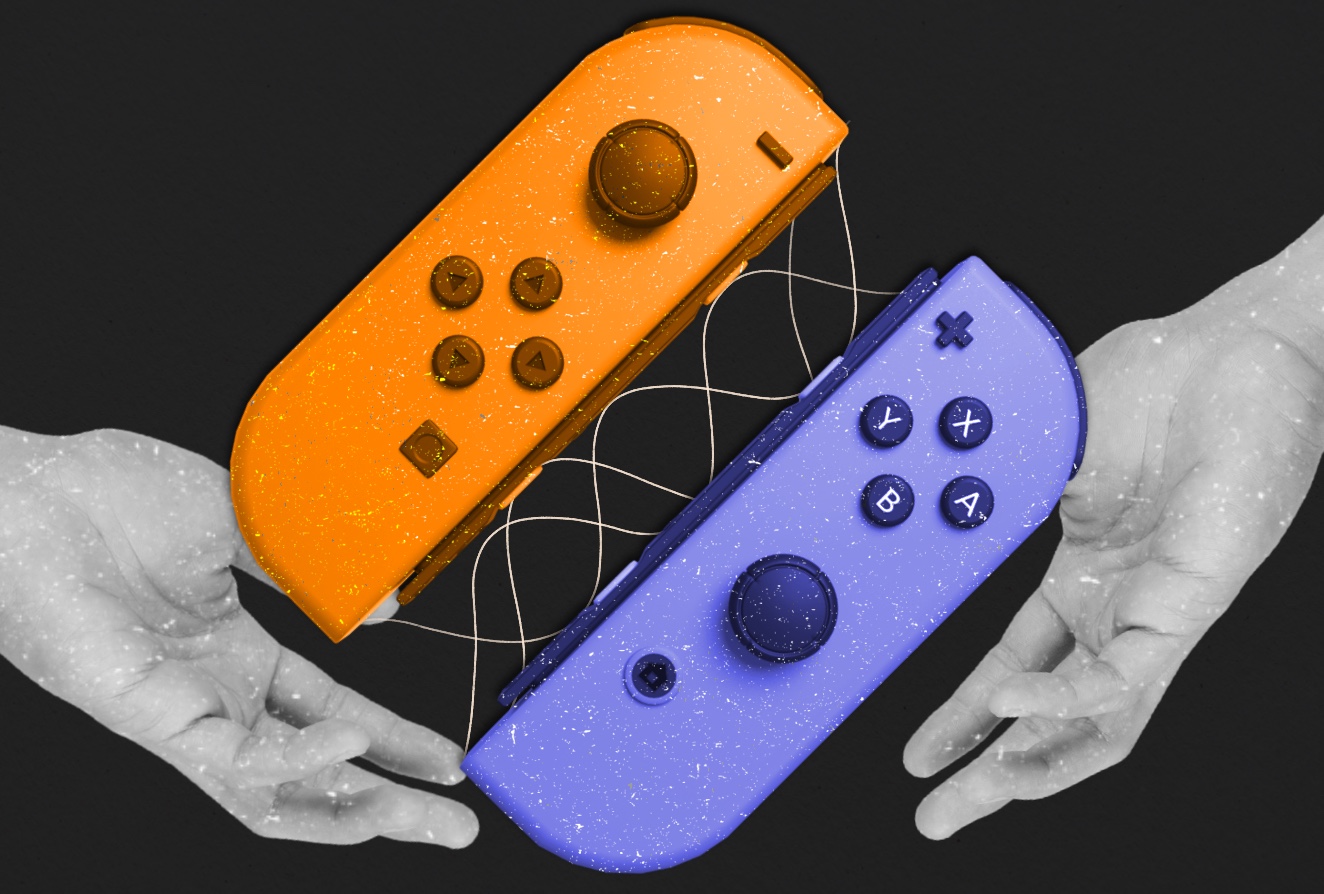 As it seeks to alleviate regulatory worries over its proposed acquisition of video game maker Activision Blizzard, Microsoft has agreed to give competitor Nintendo access to the blockbuster series Call of Duty for a decade.

"Microsoft and Nintendo made a 10-year commitment to release Call of Duty on Nintendo following the merger between Microsoft and Activision Blizzard King. Both Xbox and Nintendo are committed to helping bring more games to more people - no matter what they choose to play," said a Microsoft spokesperson.

The move may resolve some of Sony's concerns, which has asked regulators to stop the acquisition on competition grounds.

In practice, Microsoft's offer to Nintendo is little. The Japanese firm has mostly avoided violent shooter titles on its Switch device, reducing the number of customers likely to benefit from the deal. The last big Call of Duty game released on the Nintendo console was in 2013.

However, the idea of a similar 10-year arrangement for access to Call of Duty with Sony, as mentioned by Microsoft's vice chairman Brad Smith on Wednesday, represents a new public front in the company's efforts to satisfy antitrust regulators surrounding the $75 billion plan to purchase Activision Blizzard (ATVI)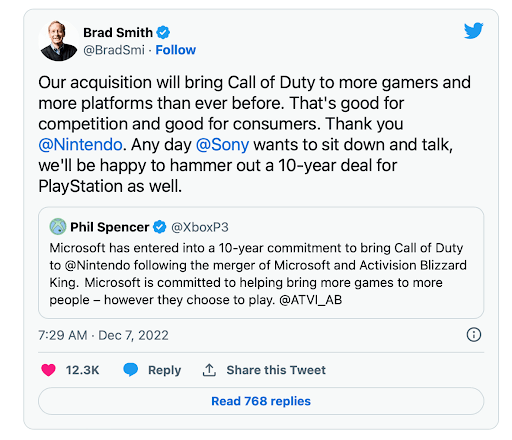 Of course, Sony has been the most aggressive opponent of the deal. It has stated that Microsoft's decision to exclude Call of Duty from Sony's PlayStation platform might hurt customers. Sony also had said in submissions to UK authorities that Microsoft had only offered to make Activision's games available on PlayStation until 2027.

Additionally, Sony shared its concerns about Microsoft leveraging Activision Blizzard because Microsoft will use the game-making company to boost the attractiveness of its multigame subscription packages, and, eventually, cloud-gaming services.

Investors were skeptical Wednesday that Microsoft's words would tip the balance for regulators, notably the Federal Trade Commission, as they will weigh approving the Activision Blizzard purchase. And that's why Activision Blizzard shares were trading at $76, significantly below the $95 takeover price.

But this time, the Federal Trade Commission's approach to the Microsoft-Activision Blizzard merger is poised to take a harder position on such transactions involving vertical mergers or mergers between firms that do not compete directly. According to Chairwoman Lina Khan, there were too high expectations of the business performance of such mergers without fully recognizing the potential harm. That's why last year, the guidelines introduced under former President Donald Trump were reversed, making the merger of two companies even more complicated. Bloomberg reported that Microsoft executives intend to meet with Khan and other FTC officials on Wednesday.