Powell Warns Soft Landing Could Be 'Quite Challenging'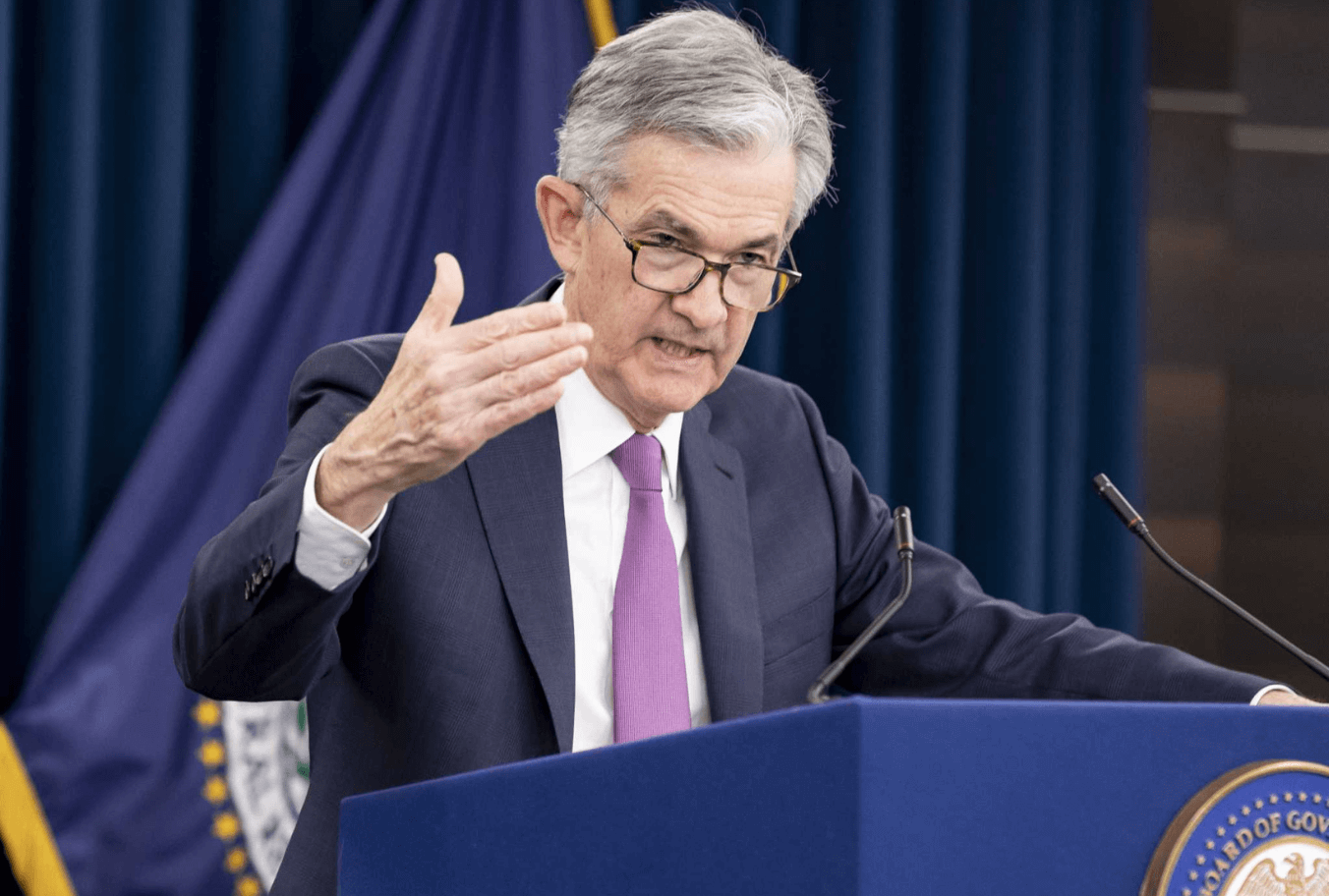 On Thursday, Federal Reserve Chair Jerome Powell warned that bringing inflation under control may be painful and that the ability to achieve a soft landing could be contingent on variables outside the Fed's control.

Powell said on NPR's Marketplace that returning to 2% inflation while keeping the job market healthy — the gentle landing he seeks — and avoiding a recession would be "very tough."

"Unemployment is very, very low," Powell said in the interview. "The labor market is highly tight, and inflation is quite high." "So it will be difficult, but not impossible." Nobody here believes it will be simple. "

Powell also stated that the Fed might have moved more quickly to combat inflation. "If you had perfect hindsight, you'd go back and probably raise rates a bit sooner."

Stock futures fell after the market closed on Thursday, and the S&P 500 has dropped more than 5% this week.

Powell's comments came on the same day that the Senate approved him for a second term as Federal Reserve Chairman by a vote of 80-19.

His bipartisan approval, which had been widely anticipated, maintains him in charge of the central bank while inflation remains at its highest level in four decades.

The Fed has raised interest rates twice this year, including by half a percentage point this week, as part of steps to wind down pandemic-related stimulus and moderate inflation, and Powell has stated that further half-point rises are conceivable.

Powell stated at the most recent Federal Open Market Committee meeting that they "weren't actively considering" three-quarters of a percentage point increase in the federal funds rate and that if the economy performs as expected, there could be additional 50-basis point increases at the next two meetings.

However, he underlined on Thursday that "if things come in better than we think, we're prepared to do less." If they appear worse than expected, we will do more." When asked what he would say to someone who was about to lose their job or was not seeing their wage raise, Powell stated, "I would say that we completely understand and respect how painful inflation is, and that we have the means and the commitment to get it down to 2%, and that we intend to do so."

"I will also emphasize that the process of reducing inflation down to 2% will be unpleasant, but the most painful thing would be if we failed to deal with it and inflation became entrenched in the economy at high levels, and we all know what that's like." People would lose the value of their salaries due to inflation if this occurred, and "ultimately, we'd have to go through a much deeper slump." "We must, therefore, prevent this," he continued.

The Labor Department stated on Wednesday that the consumer price index gained 0.3 percent in April and that inflation fell to an annual rate of 8.3 percent in April but remained excessive.

Powell, 69, was nominated to the Fed's board of governors by former President Barack Obama and chosen chairman by former President Donald Trump in 2018.

On March 16, all but one member of the Senate Banking Committee, Sen. Elizabeth Warren, backed his confirmation in a 23-1 vote.

On April 26, the Senate approved Fed governor Lael Brainard as vice-chair of the seven-member board, as well as Michigan State University economist Lisa Cook and Davidson College economist Philip Jefferson for two additional board positions.

President Joe Biden has also nominated Michael Barr, a former Treasury Department official who was a key architect of the 2010 Dodd-Frank financial regulatory overhaul and the Consumer Financial Protection Bureau, to be the Fed's vice chair of bank supervision and the central bank's top banking regulator. Sarah Bloom Raskin, Biden's prior choice for the position, withdrew her nomination when Sen. Joe Manchin (D., W.Va.) objected to her views on climate change.

Barr is presently a law professor at the University of Michigan and the dean of the Ford School of Public Policy. His confirmation hearing has been scheduled for May 19.