Shift4 Payments Is Expanding. Its Stock Plunged Tuesday.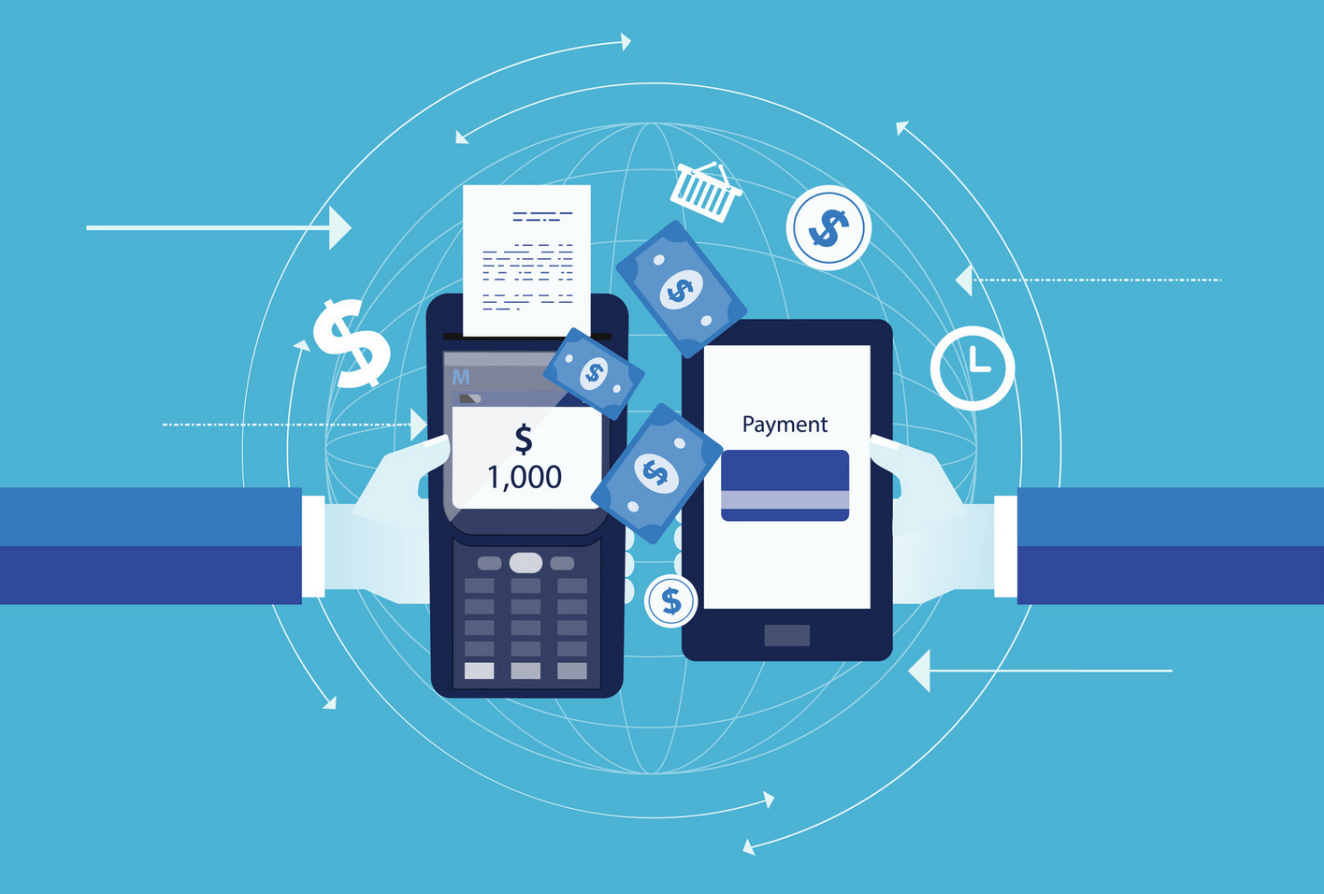 Shift4 Payments' stock fell almost 12% Tuesday after the payments service agreed to acquire two businesses for a combined $579 million.

According to an investor presentation announcing the acquisition, Shift4 (FOUR) is purchasing Israeli business Finaro for $525 million in upfront compensation and up to $50 million in earnouts. Finaro, formerly Credorax, delivers cross-border payments, has a significant European footprint, and is a European Union bank, according to a statement.

Shift4 is also acquiring the Giving Block for $54 million in cash and a possible earnout of $246 million, according to a separate investor presentation. Giving Block is a marketplace established in Washington, D.C., that links bitcoin contributors with over 1,300 nonprofits.

The two transactions are projected to increase payment volume by $15 billion and adjusted profits before interest, taxes, depreciation, and amortization, or Ebitda, by $35 million in 2023, according to a statement.

Shift4 also reported an 89 percent increase in fourth-quarter gross sales to $399.4 million on Tuesday, according to a shareholder letter. Net income after adjustments was $7.2 million, compared to a loss of $4.3 million in the three months ended Dec. 31, 2020. The $7.2 million profit was down 66% sequentially from the $21.6 million profit in the third quarter of 2021.

Shift4's shares closed at $46.61 on Tuesday, down 11.5 percent. Shift4's founder and CEO, Jared Isaacman, stated that the reduction was not related to the company's results report. "If you look at our Ebitda multiple, we're trading at a premium to PayPal and near Visa and Mastercard. All of our results were excellent," he remarked.

Rather than that, he blamed the fintech industry, which has been under great pressure over the last four months as inflation has increased and Omicron worries have grown. "The turmoil in the Middle East does not help. "Both the finance and IT sectors have been struggling," Isaacman explained.

Shift4 is a market leader in payments, processing over $200 billion in transactions annually on behalf of over 200,000 clients, including Burger King, Denny's (DENN), Wyndham Hotel & Resorts (WH), and Radisson Hotel Group. The Allentown, Pennsylvania-based firm processes payments for venues such as the United Center and began processing payments for BetMGM in February. BetMGM is an online gambling and sports betting platform. Caesars Entertainment and Harrah's are also customers.

While nearly half of Shift4's income originates from the United States, many of its clients, such as Radisson and Wyndham, do business globally, Isaacman explained. Finaro provides payment services in Europe, the United Kingdom, Japan, and Hong Kong, which complement Shift4's North American capabilities, he added.

Meanwhile, Isaacman said that The Giving Block is Shift4's first excursion into cryptocurrency. The firm facilitates the acceptance of bitcoin donations by charitable organizations like St. Jude Children's Research Hospital. Giving Block receives $45 billion in donations and enables cross-selling, Isaacman explained. "Every charitable organization wishes to accept cryptocurrency payments but is unsure how... We will continue to invest in the Giving Block in order for them to thrive," Isaacman stated.

Shift4 was one of the first firms to go public in June 2020, two months after the Covid-19 outbreak halted new offerings. Although its stock fell Tuesday, it has stayed more than 100% above its $23 IPO price. This is in contrast to the majority of fintech that went public in 2021. "Our share price is significantly higher than our first public offering [pricing]. We believe we are being grossly undervalued at the moment," Isaacman explained.

Since its initial public offering, Shift4 has been acquisitive, acquiring VenueNext, a payments provider for sports stadiums, last year and e-commerce platform 3dcart in 2020. (Shift4 said in November that it would not pursue a purchase of Evo Payments following Bloomberg's story that the company's bid had been rejected.) Shift4 now has $1 billion in cash on hand, Isaacman stated. "We're expanding internationally," he told Barron's. "Our objective is to make the trade on a global scale."

Shift4 will pursue expansion opportunities in Central and South America, as well as Africa, he stated. It will accomplish this aim using "organic and inorganic techniques." Shift4 aspires to be as large as Adyen, headquartered in Amsterdam, which processes 516 billion euros ($574.2 billion) in payments volume, or Dlocal, headquartered in Montevideo, Uruguay, which connects over 330 merchants to billions of consumers in emerging markets such as Africa, Asia, Latin America, and the Middle East.

"When it comes to global commerce, the terrain is competitive for a select few, and we strive to play at that level," Isaacman said.