Stock Market News Live Updates: Stocks Extend Losses As Russia-Ukraine Tensions Build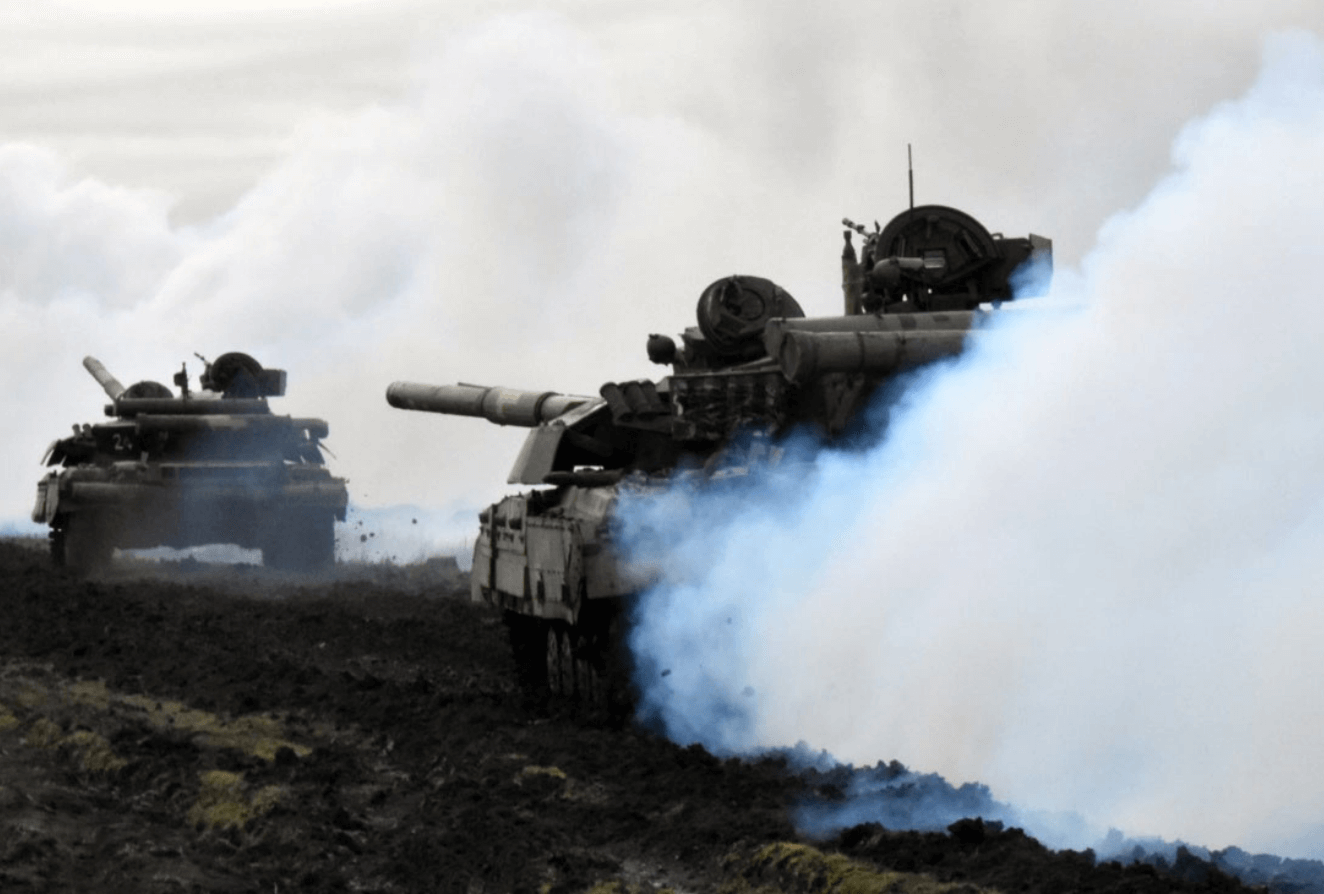 Equities extended losses on Friday, closing the week in red for the second week in a row, as tensions in Europe escalated, contributing to a further risk-off tone in markets.

The S&P 500 sank 0.71% to 4,348.97, adding to a 2% loss the previous day, while the Dow Jones index slid 0.68% to 34,079.12, shedding 1.8 percent for its worst day in over three months. In addition, the Dow finished at its lowest level since September. The Nasdaq Composite Index fell 1.23% to 13,548.07, the lowest level since January. Meanwhile, the CBOE Volatility Index (VIX), sometimes known as the "fear gauge," rose to around 28 on Friday.

The deterioration in mood occurred as US authorities reported Russia had concentrated roughly 190,000 military forces near Ukraine, boosting the prospect of an invasion in near time. This comes just one day after President Joe Biden warned reporters on Thursday that the risk of a Russian attack on Ukraine was "extremely high" in the coming days. Crude oil prices dipped Friday morning, putting a halt to a recent rally, even amid renewed tensions between Russia and Ukraine. "The two things we're most concerned about right now in terms of market headwinds and causes of volatility are tensions with Russia-Ukraine... and then clearly, our concern over not just inflation but what the monetary policy response to that inflation will be," Art Hogan, National chief market strategist, said on Thursday. "And the headlines have shifted quite a bit as well."

"We've gone from expecting the Fed will be very, very methodical in their moves beginning in March and signal everything... to certain outliers on the committee talking about being quite aggressive, a lot more aggressive than what's priced into the market," he continued. "Every day, the story changes a little."

Treasury rates dropped more on Friday after falling throughout the yield curve on Thursday, with the 10-year yield remaining below 2%. This happened as markets priced in a decreased possibility of the Federal Reserve raising interest rates by 50 basis points in March, with investors looking beyond hawkish comments from St. Louis Fed President James Bullard pushing for a more aggressive interest rate path.

Other analysts emphasized the multiple worries for markets in the short term over Russia and Ukraine, and the Fed.

"It's all about Russia and Ukraine, and it's all about the Fed. And, on the geopolitical front, I believe the difficulty for investors is that geopolitical risk is just difficult to assess," Clearnomics founder and CEO James Liu said on Thursday. "We believe that we are not yet in a position to make significant portfolio changes based on this. First and foremost, diplomatic lines remain open; therefore, the situation continues to evolve regularly."

"The difficulty is that even if the worst-case scenario occurs, it's difficult to predict precisely what the long-term effect on markets would be," he said.