Stock Market News Live Updates: Stocks End Choppy Session Mixed With Fed In Focus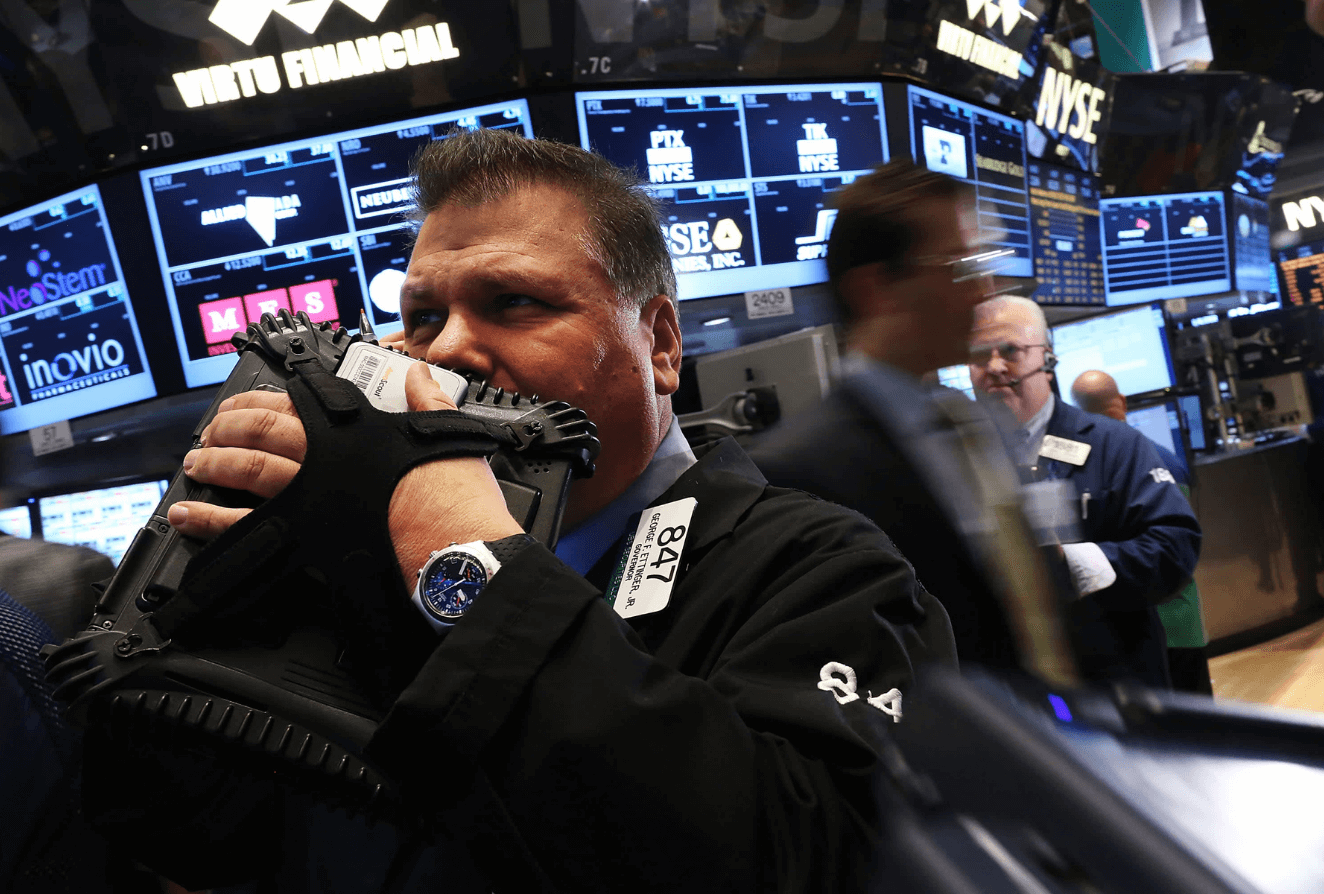 The US stock market ended a choppy day of trading with mixed results Friday as investors continued to speculate about the Federal Reserve's next steps.

The S&P 500 fell nearly 0.3% after trying a recovery to halt a three-week winning run, while the Dow recovered from previous losses to gain 140 points or 0.4%. The Nasdaq Composite fell 1.3% as underperformance in the technology sector kept the index negative for the whole day.

Recent comments from Fed members stayed in the spotlight, as another batch of speakers expressed varied views on the central bank's policy route forward. On Thursday, St. Louis Federal Reserve President James Bullard stated that the Fed's target range for the Bank funds rate is 3% to 3.25% in the second half of 2022, signaling more hawkish, front-loaded interest rate rises in the short term. Bullard was the single dissenter at the Fed's March meeting, asking for a more significant 50 basis point interest rate rise rather than the 25 basis point rise that was eventually implemented.

While Bullard is now a longer-term hawk wanting more intervention from the Federal Reserve to control inflation, prior statements this week hinted that other central bankers were warming to the concept of tightening policy. Fed Governor Lael Brainard stated that the FOMC was "ready to take greater action" if inflation figures remained excessive and warranted such steps. In addition, the Federal Reserve's meeting minutes, issued Wednesday afternoon, indicated that "several members... would have liked a 50 basis point hike" in rates, as well as that the central bank was preparing to disclose the beginning of its balance-sheet reduction process soon.

However, other Fed members advocated a more cautious approach to boosting interest rates. On Thursday, Atlanta Fed President Raphael Bostic noted it would be "fair" to increase the benchmark interest rate "closer to a neutral level," implying a more gradual run of rate hikes. At the same time, Chicago Fed President Charles Evans argued that the Federal Reserve may "get to neutral, look around, and realize that we're not that far from where we need to go."

Together, these statements helped equities stop their recent round of instability earlier in the week and held Treasury rates steady after a substantial rise. The benchmark 10-year yield has been hovering around 2.6%, its highest level since 2019.

"The market had to process a great deal of information – a lot of hawkish news from the Federal Reserve in the previous several days. We had been in a sell-off mode. And I believe that on Thursday, we eventually received an opportunity to take a breather and realize that the stock markets, in particular, are undergoing some real positive developments," RiverFront Investment Group's chief investment officer of global fixed income, Kevin Nicholson, said. "We continue to anticipate that the earnings season will be stronger than expected. Having a strong labor market will also help, we believe. From this point of view, the economy is in excellent shape."