The 'Black Friday' Crypto Crash That Wiped Out $136B Was Caused By…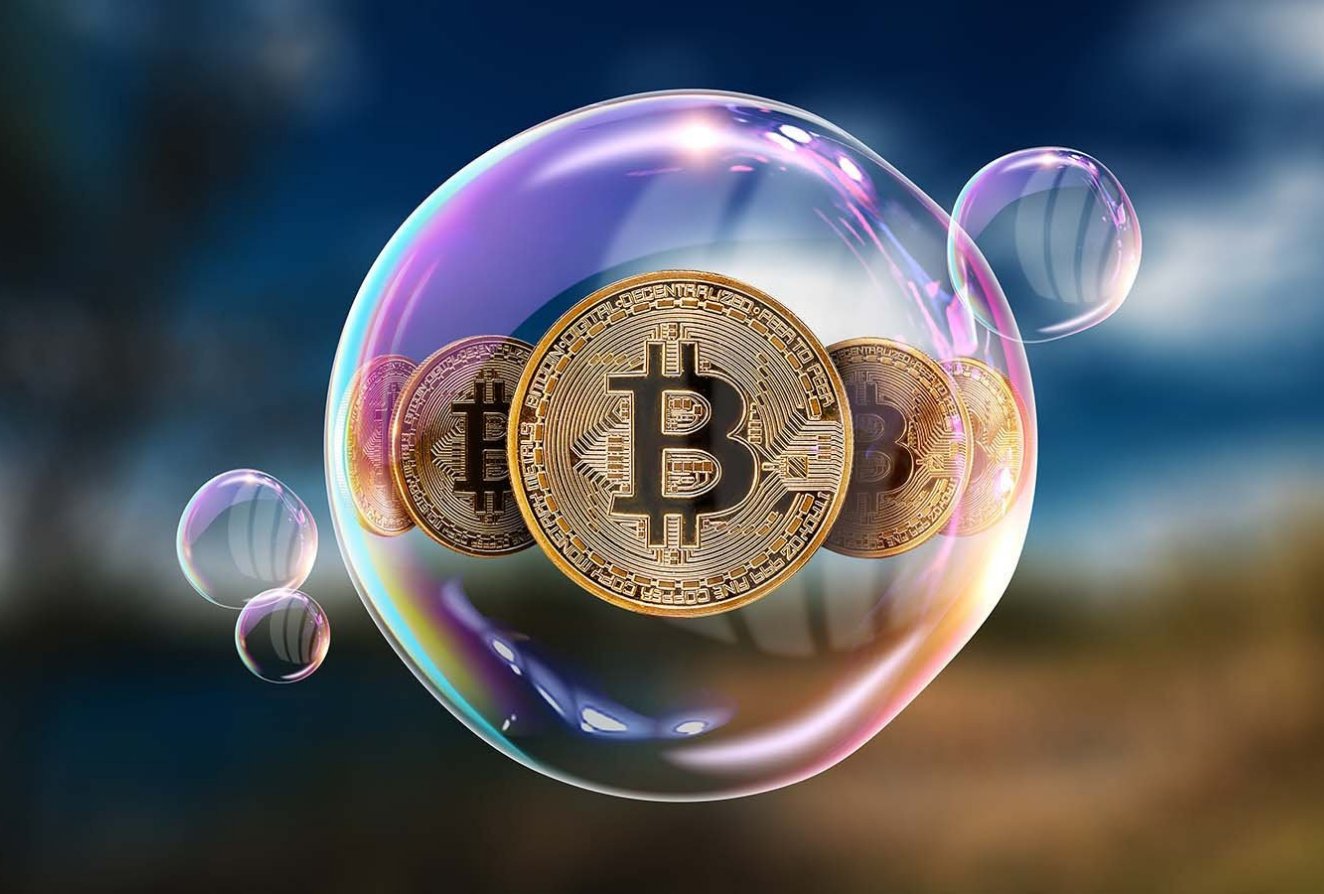 Even though markets have not closed, it seems reasonable to assume it was the month's "Black Friday." With market losses of $137 billion over the previous 24 hours, these are some of the likely explanations.
1. Market Liquidations Driven by Bitcoin
Nearly $880 million worth of liquidations had been reported since the market opened when this report was compiled. This is one of the highest single-day liquidations in the market's history.

Bitcoin led the way, with about $175 million in liquidated contracts.

This is one of the most important aspects to bear in mind during a market collapse. Historically, Bitcoin produced a big red candle on large liquidations, causing a cascade effect on the entire market (see the Bitcoin Price Action chart).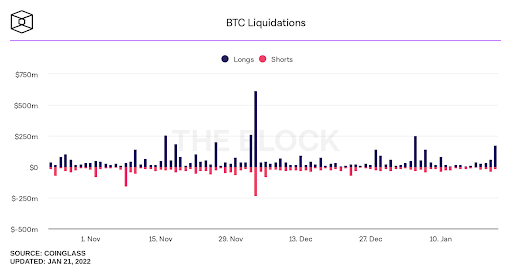 2. Cryptocurrency Ban in Russia
Recently, one of the world's largest economies suggested a ban on the usage and mining of cryptos.

According to Russia's central bank, digital currencies posed a danger to economic stability, and the prohibition was motivated by concerns about people's well-being and the country's monetary policy autonomy.

As the third-largest Bitcoin miner globally, Russia's prohibition was one of the most significant hits to the cryptocurrency sector after China's ban. The bank said openly:

"The greatest answer is to prohibit bitcoin mining in Russia." 3. Wall Street's Dive The equity market in the United States has historically had a substantial influence on the cryptocurrency industry, and it would not be unexpected that this remains today. Over the last 72 hours, the S&P 500 Index has dropped over 4%.

Furthermore, since Bitcoin and the SPX have a connection as high as 0.59, the drops would affect one another, and it is possible that they did.
The Top Coins: What About Them?
At the time of writing, almost all of the top ten digital currencies were trading within 10% of their all-time highs, with Bitcoin dropping over 7.83%. It not only lost its $40.5k support but also challenged the key level of $38k.

Despite its struggles, Bitcoin remained above it, trading at $38,310 at press time. As long as Bitcoin remains within this price range, the market will remain stable.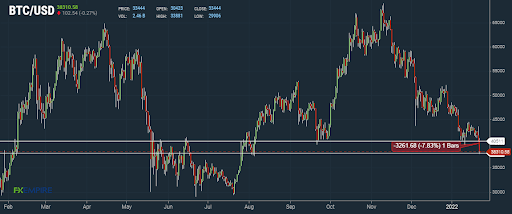 However, Ethereum, which traded exactly at its important support level of $2727 at the time of this report, lost more than 11% during the day despite not losing its support level.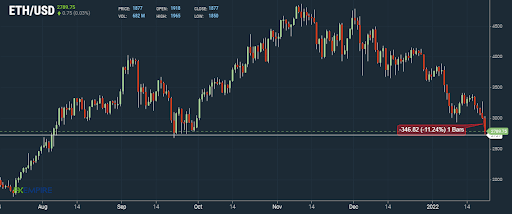 Finally, the globe's largest crypto exchange's token, Binance Coin (BNB), fell over 11.32%, although it was trading at $418, far above its important support of $399.