Unity Software Jumps 20%, Propelled by Apple Vision Pro Partnership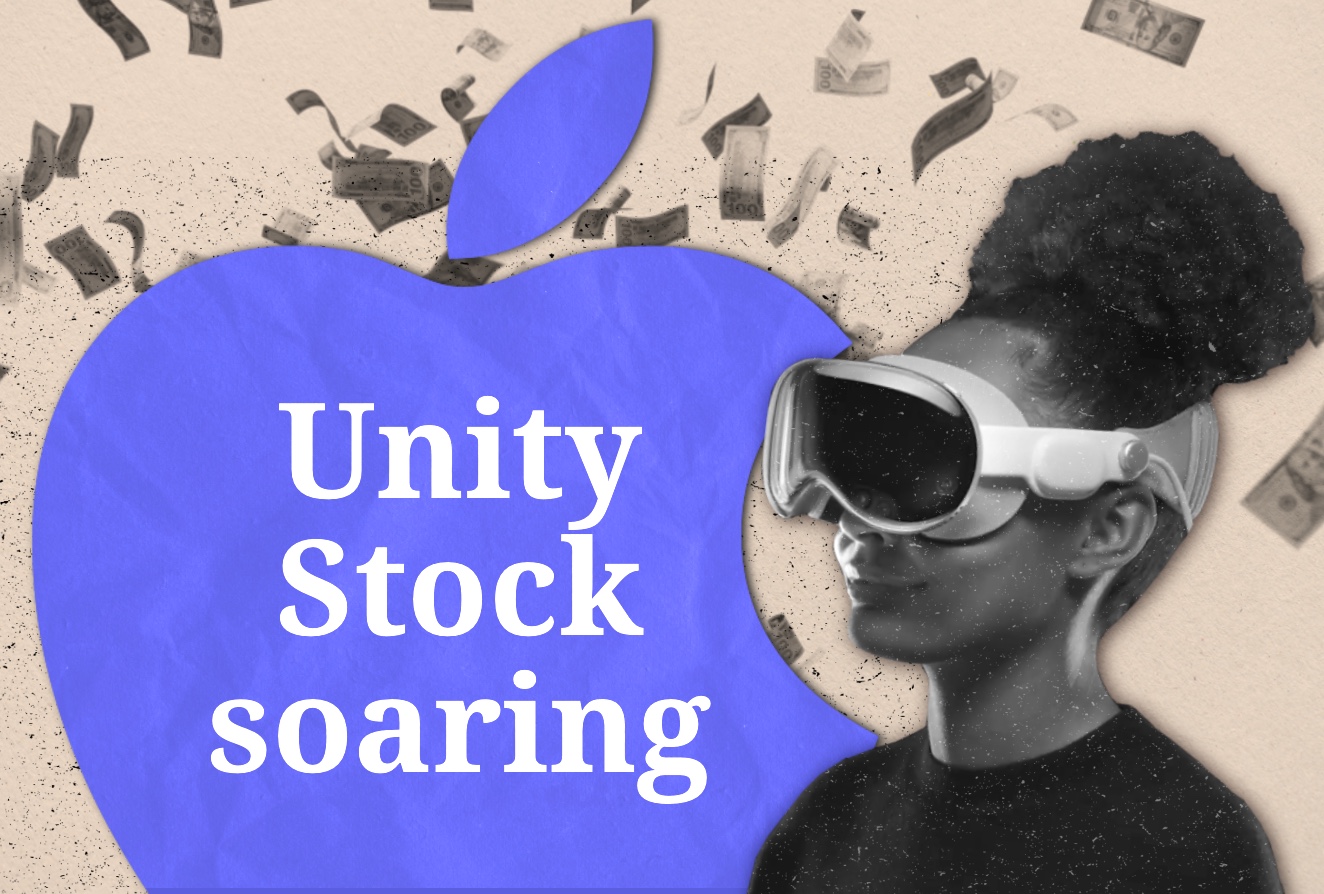 Shares of Unity, a software development company, jumped dramatically on Monday, ending the day up almost 20%, following a mention by Apple at its annual Worldwide Developers Conference.
Apple revealed on Monday that its upcoming mixed reality headset, the Apple Vision Pro, will be powered by Unity's gaming software.
At the WWDC presentation, Apple's vice president of worldwide developer relations announced that the corporation has been collaborating with Unity to bring 3D apps developed by a passionate community of developers to Vision Pro. He revealed that popular Unity-based games and apps would have full access to vision OS features such as pass-through, high-resolution renderings, and native gestures.
After the news, Unity stock experienced a significant increase in trading volume, surpassing three times its 20-day moving average, at the same time hitting its best intraday performance since November 10th.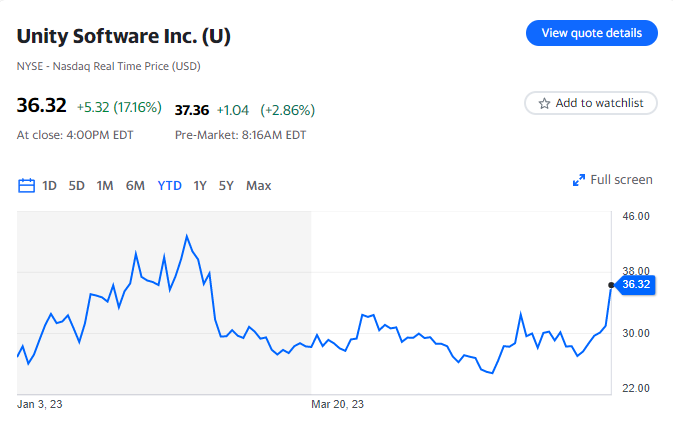 Unity is a company that offers a cross-platform game engine. Apple first mentioned the engine in 2005 in regard to the Mac. Three years ago, the company became public, with its stock price rising to almost $200 per share during a surge in tech stocks in 2021.
Mike Rockwell, Vice President of the Technology Development Group, revealed at Apple's Monday presentation that their collaboration with Unity to develop tools for their Vision Pro platform has been in the works for years.
"Our work together with Unity to deeply support their tools combined with the World-class rendering of vision OS and powerful displays makes Apple Vision Pro an incredible platform for game developers," Rockwell said.
Unity Software Inc. reported better-than-expected revenues in its first quarter earnings on May 10th but posted a larger-than-anticipated loss per share. Revenue totaled $500.36 million, surpassing analysts' estimates of $477.67 million, according to Bloomberg data. Unity also reported an adjusted EPS loss of $0.09, greater than the $0.01 loss anticipated by Wall Street.
Unity, similar to other companies in the gaming industry, highlighted its success in the field of artificial intelligence during its earnings call.
According to Unity CEO John S. Riccitiello, AI promises to have a seismic effect on the industry. During the company's earnings call, he stated that AI would open up new possibilities for the development of games and bring down expenses in high-end production. This could be a boon for the gaming industry as well as Unity, as the company "drives some of these changes through the industry."