When to Purchase Micron Stock Despite Bearish News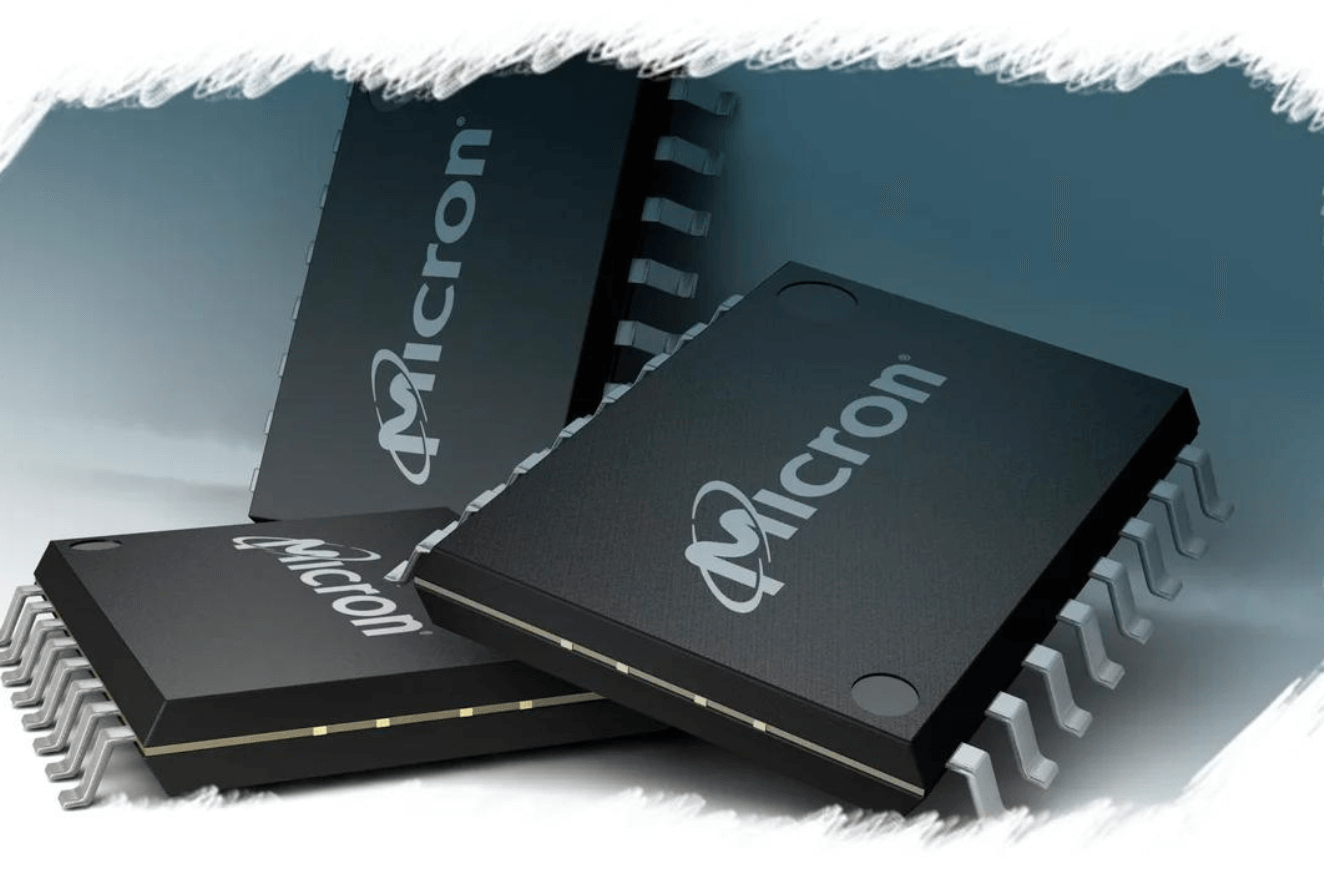 Micron (MU) put pressure on the stock market on Wednesday, down 5.5% after semiconductor stocks experienced a significant bounce.

Nvidia (NVDA) and Advanced Micro Devices (AMD) have been on fire recently, flying upward from October and November lows.

This good news happened after it was revealed on Tuesday that Warren Buffett's Berkshire Hathaway (BRK.A) purchased 60 million shares of Taiwan Semiconductor (TSM), and as a result, semiconductor stocks soared.

On Wednesday, there was a little break. This break happened after Micron gave a gloomy prediction for 2023.

"We are reducing DRAM, and NAND wafer starts by about 20% compared to fiscal fourth quarter 2022," the company said.

The news came only hours before Nvidia's third-quarter quarterly report. That can make or break the short-term trade in semiconductor stocks, but for now, let's look at the Micron picture.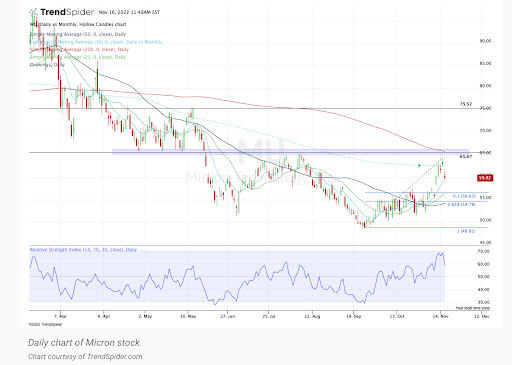 Micron achieved its highest level since August yesterday, having risen 33% from its 2022 low and shares were up 24%.

We mentioned this rise because it resulted in Micron stock closing above its 10-month moving average for the first time since June. However, following Wednesday's fall, Micron is presently trading slightly above its 10-day moving average.

The 10-day moving average will serve as support if bulls retain aggressive control.

If this level holds, traders should expect a gap-fill back up to $62.42. Above that, $65 to $66 comes into play, which is the declining 200-day moving average and a key turn so far in 2022. However, a good reaction to Nvidia's report, for example, may encourage the increase of stock again. At the same time, a pessimistic reaction may push Micron and other semiconductor companies down.

In such a situation, you, as an investor, should pay special attention to the $54.50 to $56.50 range. There are the 21-day and 50-day moving averages and the 50% and 61.8% retracements from the current high to the 2022 low.

If Micron stock enters this zone, it must find support. If it does not, it is probable that other chip stocks are also failing. More accurately, it would open the door to the $50 to $51 range and maybe below.