Mark Zuckerberg's Year of Hell. Zuck, Make Things Right Before It's Too Late!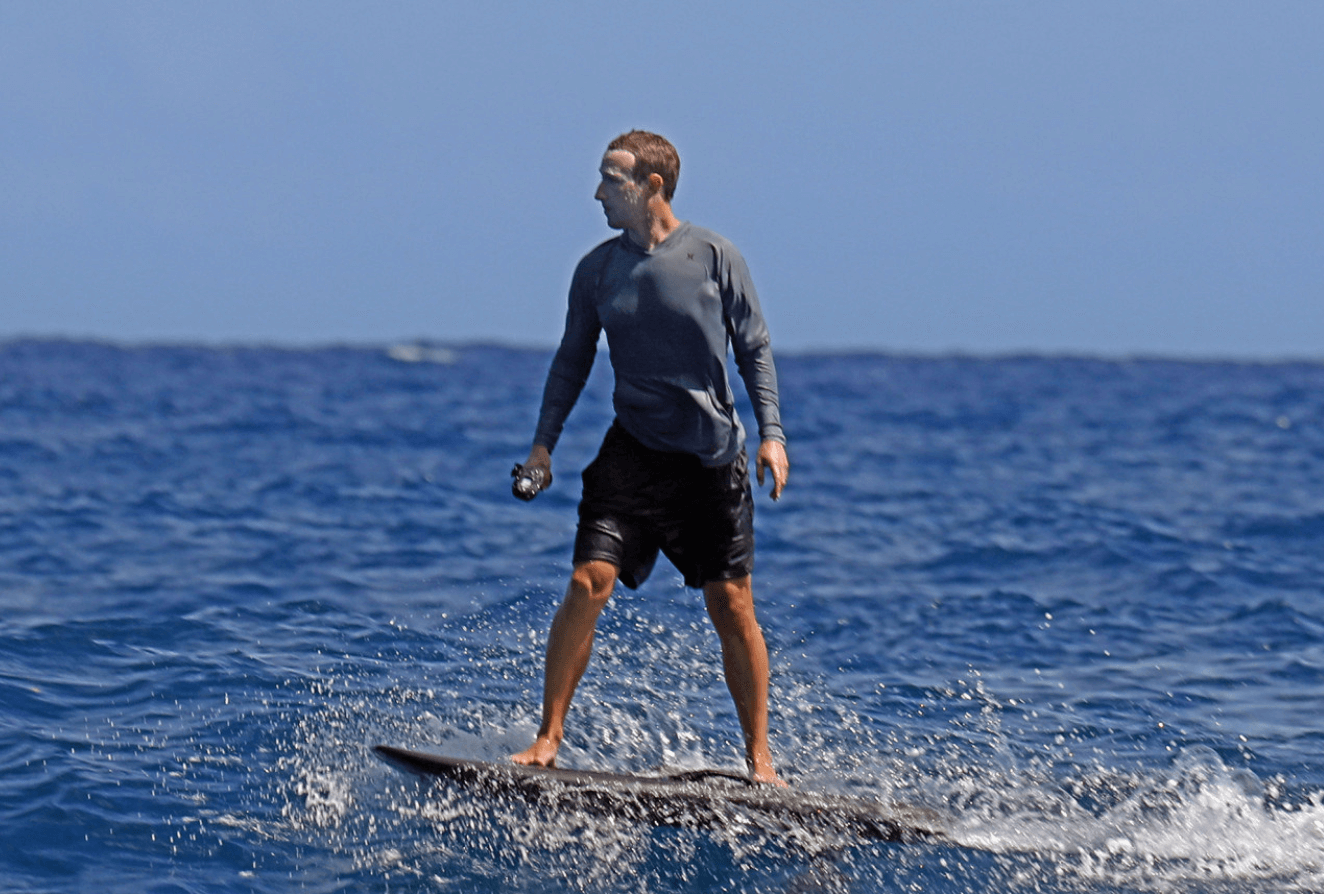 The 38-year-old billionaire appeared to have moved on from the Cambridge Analytica controversy, which had harmed Facebook's brand. The social network had let the consultancy business, which had collaborated with the Donald Trump campaign team ahead of the 2016 presidential election, collect private data from tens of millions of its members, allowing it to profile voters.

The king of social networks was poised to write a new chapter and debut Facebook in a new economy that the general public was yet unfamiliar with: the metaverse.

Counting on the might of his empire, Zuckerberg was sure that only he and Facebook could deliver this new sector, mostly focused on the virtual world, to the public. For those who are skeptical, the millionaire has renamed his firm Meta Platforms. As a result, he held his next big thing.
A Fall After a Triumph
As the cryptocurrency fever grew, the stars aligned even more perfectly. Crypto is an important component of the metaverse. To top it all off, on September 7, 2021, Facebook joined the elite club of firms worth more than $1 trillion.

Now, just over three months before the end of the year, Zuckerberg's aspirations appear to have turned into nightmares. Since January, Meta shares have plummeted 58.2% to $336.35. The company's market worth has dropped by $585 billion. Meta is no longer in the top ten most valuable firms in the world.

For Zuckerberg, his fortune has mostly vanished. He is no longer one of Silicon Valley's kings. According to the Bloomberg Billionaires Index, he is worth $52.6 billion as of September 23. As a result, Zuckerberg has dropped off the Top 20 list of the world's wealthiest people.

He is now merely the world's 22nd richest person, practically a sacrilege for someone who was worth more than $125 billion in January. Since January, his fortune has plummeted by over $73 billion. This is the highest individual drop in the world's top 500 billionaires this year.

The judgment is still out on whether the metaverse will truly become the next big thing. Almost $16 billion has been invested in it, yet it is still a loss machine for the time being.

Reality Labs, Meta's metaverse branch, reported a $2.81 billion operational deficit in the second quarter. Losses were $5.8 billion in the first half. Reality Labs lost $10.2 billion in total in 2021.
Will Zuckerberg Be Able to Change Things?
However, the millionaire continues to request patience. "I feel even more strongly now that developing these platforms will unlock hundreds of billions, if not trillions, of dollars over time," Zuckerberg said during the company's second-quarter earnings call last July. "Because this will undoubtedly be a costly endeavor over the next many years. But, as the metaverse grows increasingly essential in all aspects of our lives, from social platforms and entertainment to work, education, and commerce, I'm convinced that we'll be pleased to play a role in its creation."

On October 11, Zuckerberg is anticipated to introduce the newest edition of the virtual reality headset Oculus Quest (now called Meta Quest). He and Meta are banking big on this headgear, which is the only item that appears to function for the corporation in the metaverse.

However, Meta's drop reignites criticism and suspicions about Zuckerberg.

"I don't think Facebook will perform well as long as he's there," Bill George, a Harvard Business School leadership professor and former CEO of medical technology giant Medtronic, told CNBC. "He's most certainly one of the reasons why so many individuals are abandoning the organization. He's completely lost his way."

The future is bleak for Meta: competition in advertising has increased with TikTok, which is losing market share from it.

Apple looks to have dealt the firm the last blow by allowing iPhone customers to decide which applications may track their internet and social media activity. Essentially, Meta's ability to provide tailored adverts to its billions of customers becomes extremely challenging.

Finally, the crypto business is in trouble. So the issue arises, where to turn?