Insuring Your Future: What Type of Insurance to Buy?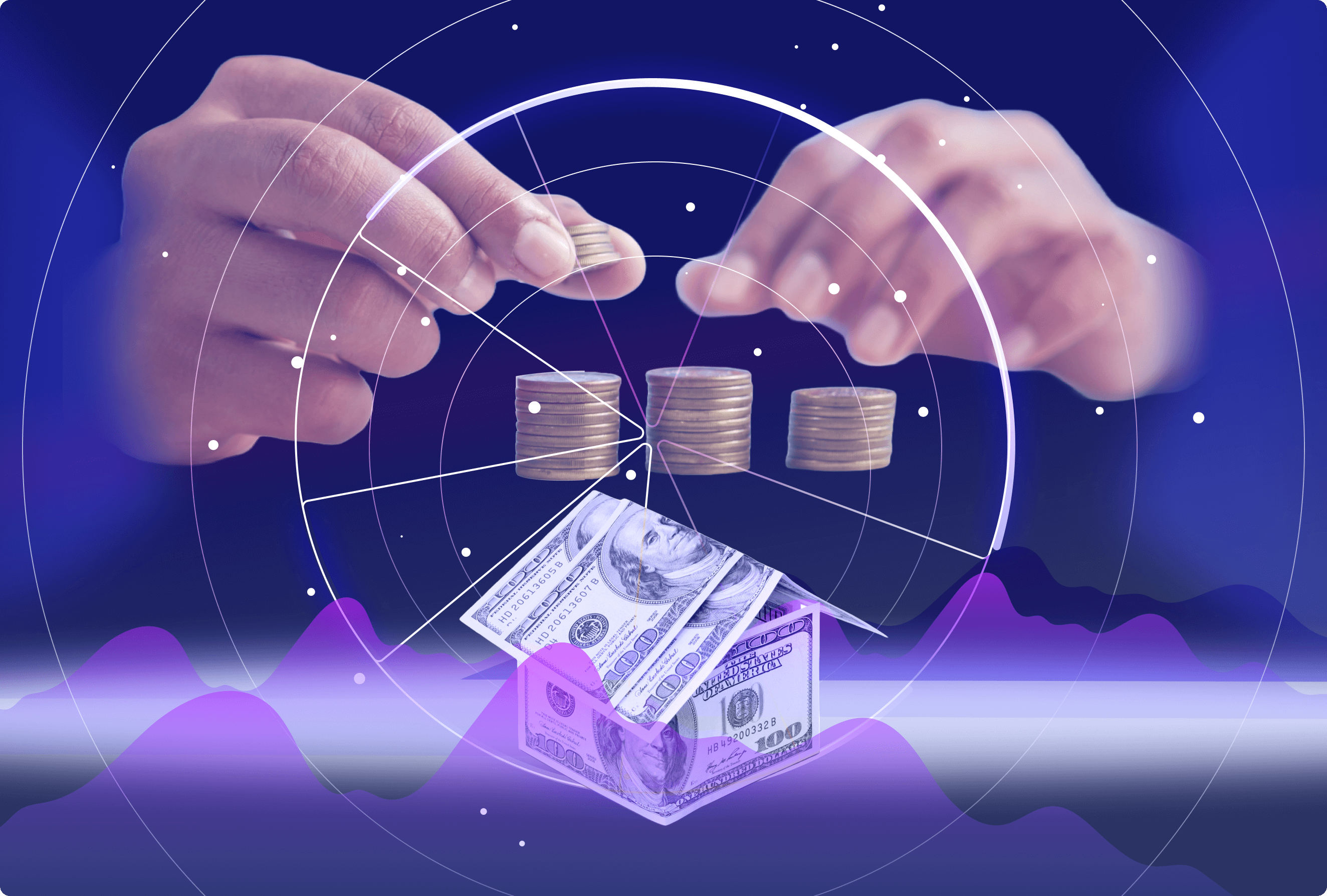 In life, we often face uncertainties and unexpected events that can have a significant impact on our financial well-being. For instance, an unexpected medical emergency or job loss can leave us without any savings or source of income.
That's where insurance comes in. In a nutshell, insurance is a safety net that provides us with peace of mind and protection from financial loss in the event of an accident. In 2022, almost two-thirds of people under age 65 in the US were covered by private health insurance and more than a quarter were covered by public health insurance, according to the CDC.
In this comprehensive guide, we will explore various types of insurance and help you understand which ones you should consider having.
Key Takeaways:
Having health insurance is perhaps the most vital type of insurance one can have.
You may also want to have auto, homeowner and life insurance.
You can obtain umbrella insurance to provide additional liability coverage over and above what is covered under your current policies.
In order to select insurance coverage that is right for you, you need to carefully consider coverage limits, premium rates, deductibles and the reliability of an insurance provider.
Why Does Insurance Matter?
Insurance serves as a financial safety net, protecting an individual and his or her family's future from the potential financial losses associated with unexpected events. It provides a means of transferring risk to an insurance company, which assumes the responsibility of covering certain losses in exchange for regular premium payments.
One of the primary reasons for having insurance is to protect yourself and your loved ones from the financial burden of medical expenditures. Without health insurance, for example, a serious illness or injury could result in exorbitant medical bills that could potentially bankrupt you. Likewise, insurance can protect your assets, such as your car or home, from significant repair or replacement costs.
Insurance also plays a crucial role in providing financial support to your loved ones in case of unexpected death. Life insurance can ensure that your loved ones are taken care of and can continue to maintain their standard of living even in your absence.
Essential Types of Insurance
When it comes to insurance, some types are considered essential for most individuals and families. Let's explore these essential types of insurance and why you should consider having them.
Health Insurance
Health insurance is arguably one of the most crucial types of insurance to have. It provides coverage for medical expenses, including doctor visits, hospital stays, medications, and preventive care.
Fast Fact:
In 2021, over 300 million people in the United States had health insurance, which is about 92% of the population.
Without health insurance, the cost of healthcare can be overwhelming. A single hospital stay or a major surgery can result in tens of thousands of pounds in medical bills. Health insurance ensures that you can access necessary medical care without worrying about the financial consequences.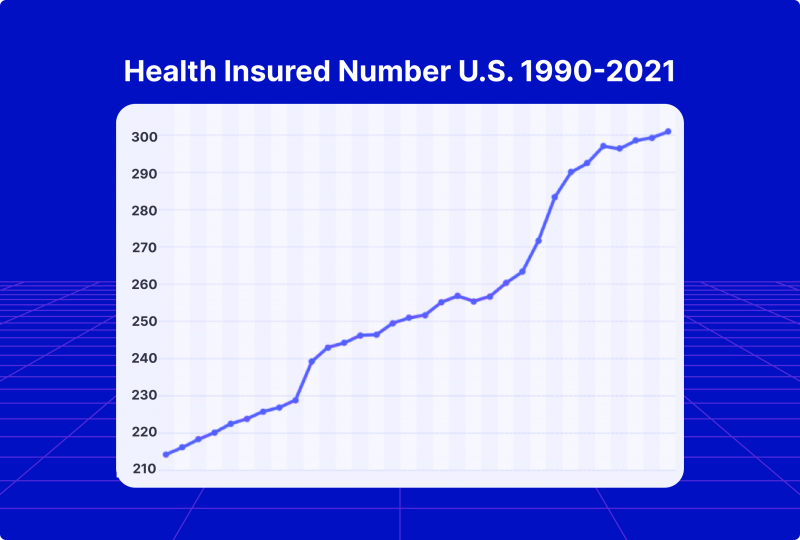 There are various types of health insurance plans available, including employer-sponsored plans, individual plans, and government programs like Medicaid and Medicare, HealthCare.gov, and more. The best way to find a plan that suits your budget and needs is to research the different options available. If you qualify for subsidies, you may be able to reduce the cost of your coverage. It is also a good idea to check if any discounts are available to you.
Auto Insurance
If you own a car, auto insurance is not only essential but also legally required in most places. Auto insurance provides financial protection in the event of an accident, theft, or damage to your vehicle.
In addition to covering your own vehicle, car insurance also provides liability coverage, which protects you from potential lawsuits and medical expenses if you cause an accident and injure someone else.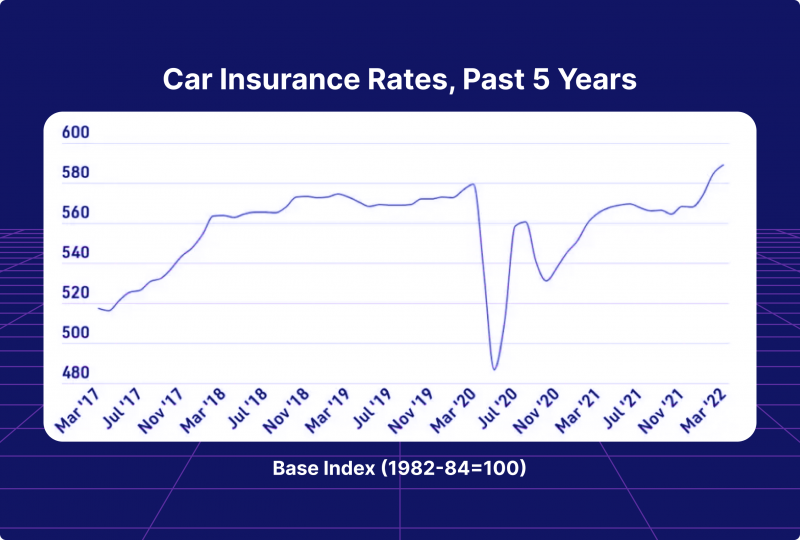 When choosing auto insurance, consider factors such as coverage limits, deductibles, and premiums. The average person spends $2,008 per year, or $167 per month, on auto insurance. However, this amount varies based on personal rating factors. Maintaining an appropriate balance between adequate coverage and affordability is critical.
Homeowners / Renters Insurance
Whether you own a home or rent a property, having homeowners or renters insurance is essential to protect your valuable possessions and provide liability coverage.
Homeowners insurance policy covers the structure of your home, as well as your personal belongings, against losses caused by events such as fire, theft, vandalism, or natural disasters. It also provides liability protection if someone is injured on your property and sues you for damages.
Renters insurance, on the other hand, covers your personal belongings and liability in a rented property. While the landlord's insurance may cover the structure of the building, it does not protect your personal possessions.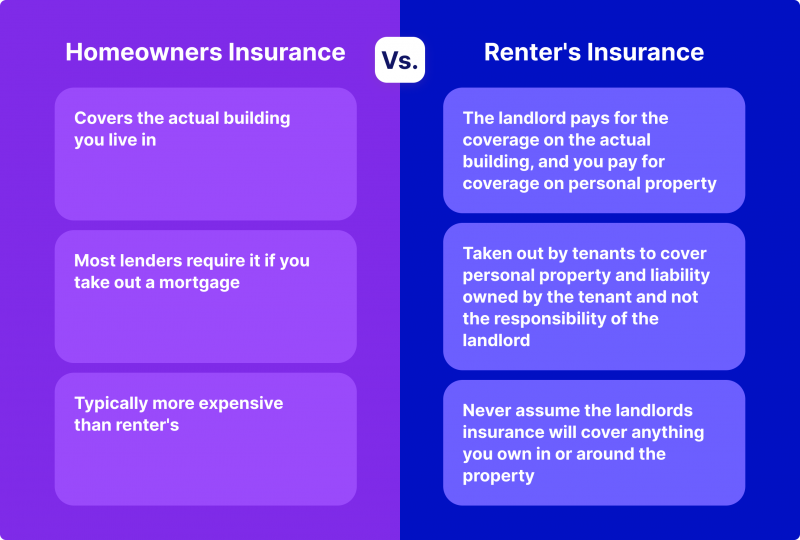 Both homeowners and renters insurance offer different levels of coverage, so it's important to review the specific policy details and ensure that you have adequate coverage for your needs.
Life Insurance
Life insurance provides financial protection for your loved ones in the event of your death. It ensures that your family can maintain their standard of living and meet financial obligations, such as mortgage payments, college tuition, and daily expenses.
A life insurance policy can be either term or permanent. Coverage under term life insurance is provided for a set period of time, such as 10, 20, or 30 years. It is generally more affordable and straightforward, making it a popular choice for many individuals. The average cost of life insurance is $26 a month, according to Quotacy – though rates can vary dramatically.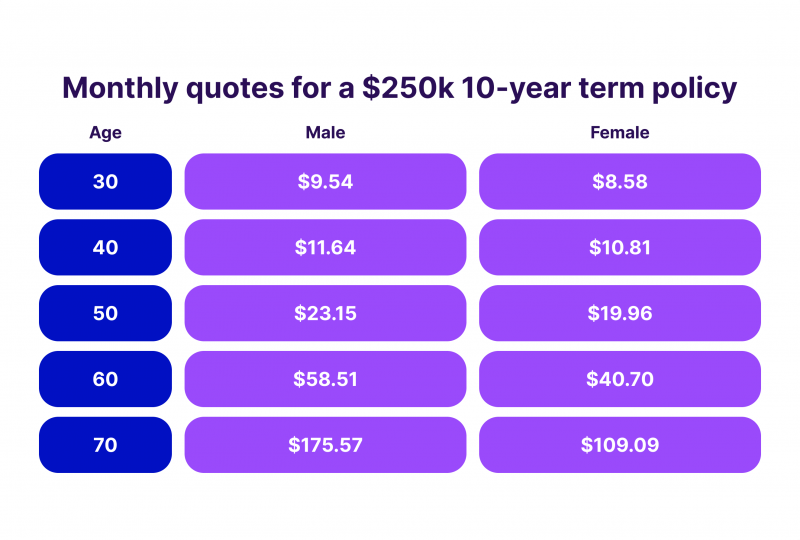 Alternatively, permanent life insurance offers lifetime coverage as well as a cash value component that accumulates over time. The cost of permanent life insurance is typically higher than that of term life insurance, though it offers the potential for lifelong coverage and cash value growth.
There are various types of permanent life insurance policies available, each offering unique benefits and features:
whole life
universal life
variable life
variable universal life
Usually, these policies are complex and expensive and involve investing in cash or even indexes, so they are recommended for individuals with a high net worth who are looking for long-term financial security. Consider factors such as the amount of coverage you need, your budget, and your long-term financial plans when choosing the best plan for you.
Disability Insurance
Disability insurance provides income replacement in the event that you are unable to work due to a disability or illness. It ensures that you can continue to meet your financial obligations and maintain your standard of living even if you are unable to earn an income.
On average, a long-term disability insurance policy costs around 1% to 3% of one's annual salary, although the amount will vary based on a number of factors, including one's income and age.
There are two main types of disability insurance:
short-term disability insurance,
long-term disability insurance.
Short-term disability insurance typically covers a portion of your income for a limited period, such as a few months, while long-term disability insurance provides coverage for an extended period, often until retirement age.
This type of insurance is particularly important for individuals who rely on their income to support themselves or their families. It offers financial protection in case of unexpected medical conditions or accidents that prevent you from working. Therefore, it is important for individuals to consider disability insurance as an important part of their financial planning.
Long-Term Care Insurance
Long-term care insurance is designed to cover the costs associated with long-term care services, such as nursing home care, assisted living facilities, and in-home care. It provides financial assistance for individuals who require assistance with daily activities due to chronic illness, disability, or cognitive impairment.
Long-term care services can be extremely expensive, and the costs are not typically covered by health insurance or Medicare. For an average 55-year-old single man, the cost of a long-term care insurance policy in 2022 was around $950 per year.
It's important to note that long-term care insurance is typically more affordable when purchased at a younger age and in good health. Waiting until you are older or have health problems can result in higher insurance rates or even ineligibility for coverage.
Considerations for Additional Insurance
Besides the types of insurance discussed above, you may want to take into account other policies that may be appropriate for your needs and circumstances.
Umbrella Insurance
Umbrella insurance provides additional liability coverage beyond the limits of your existing insurance policies, such as auto or homeowners insurance. It offers an extra layer of protection in case you are sued for damages that exceed the coverage limits of your primary policies. Usually, the cost of umbrella insurance varies between $150 and $300 per year.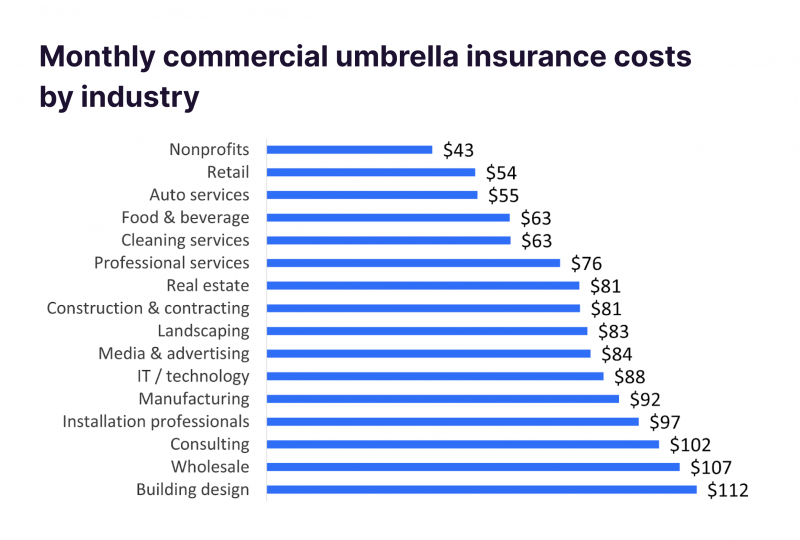 Umbrella insurance is particularly beneficial for individuals with significant assets or high liability risks. It helps protect your assets from being used to satisfy a judgment in a lawsuit, providing you with greater peace of mind. Only about 10% of homeowners carry umbrella insurance, according to the February 2013 Consumer Reports study. Experts say more people should get it, however.
Flood Insurance
Standard homeowners or renters insurance policies typically do not cover damage caused by floods. If you live in an area prone to flooding or near a body of water, it's essential to consider purchasing flood insurance.
Flood insurance provides coverage for damage to your property and belongings caused by flooding, including flash floods, storm surges, and overflowing rivers. It can help cover the costs of repairs, replacement of damaged items, and temporary living expenses if your home becomes uninhabitable.
Earthquake Insurance
Earthquake insurance provides coverage for damage to your property and belongings caused by earthquakes. It is particularly important for individuals living in areas prone to seismic activity.
Standard homeowners insurance policies typically do not cover earthquake damage, making it crucial to consider earthquake insurance if you live in an earthquake-prone region. The coverage can help protect your home and personal belongings from the financial impact of an earthquake.
Identity Theft Insurance
Identity theft insurance provides coverage for expenses related to identity theft, such as legal fees, credit monitoring services, and lost wages. It can help you recover from the financial and emotional consequences of identity theft and assist in restoring your identity. According to the FBI, the total number of losses caused by cybercrime is estimated to reach $10.2 billion as of 2023, according to the FBI. This is two times more than last year.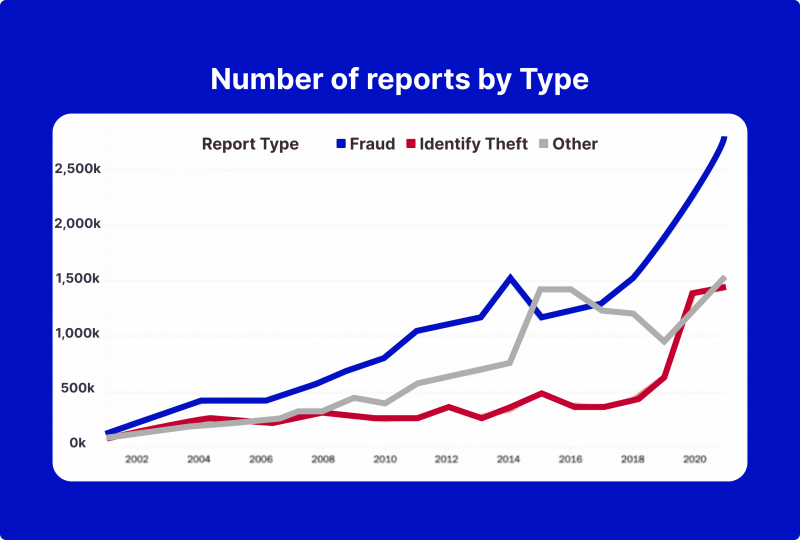 Identity theft is a growing concern in today's digital age, and the financial losses and damage to your credit can be significant. Identity theft insurance offers peace of mind and financial protection against the potential consequences of an incident of this nature.
Pet Insurance
Pet insurance provides coverage for veterinary expenses in the event of illness, injury, or accidents involving your pet. It helps ensure that you can provide necessary medical care for your family members without worrying about the cost.
Veterinary care can be expensive, especially for major medical procedures or chronic conditions. Pet insurance helps offset the costs and allows you to make decisions about your pet's health based on their needs rather than financial constraints. The average cost of pet insurance is $23 to $48 for an adult dog and $14 to $24 for a cat in 2023.
Before purchasing pet insurance, consider factors such as coverage limits, deductibles, and exclusions. It's important to review the policy details and choose a plan that provides comprehensive coverage for your pet's specific needs.
Things to Keep in Mind When Choosing Insurance
In order to select insurance coverage that is right for you, you need to carefully consider several factors.
Here are a few to keep in mind:
Coverage Limits
Coverage limits refer to the maximum amount an insurance policy will pay out for a covered loss. It's important to evaluate your potential risks and choose coverage limits that adequately protect you and your assets.
Consider factors such as the value of your assets, potential liabilities, and the cost of replacing or repairing your belongings. Avoid underinsuring yourself, as it could leave you exposed to significant financial losses in the event of a claim.
Deductibles
A deductible is the amount you must pay out of pocket before your insurance coverage kicks in. Choosing a higher deductible can lower your premiums but also increase your out-of-pocket expenses in the event of a claim.
Evaluate your risk tolerance and financial situation when deciding on a deductible. If you have sufficient emergency savings to cover a higher deductible, it may be worth opting for a higher deductible to save on premiums.
Premiums
Premiums are the regular payments you make to maintain your insurance coverage. While it's important to find affordable premiums, it's equally essential to ensure that you have adequate coverage for your needs.
Compare quotes from different insurance providers to get an idea of the range of premiums for similar coverage. Remember that the cheapest option may not always provide the level of coverage or customer service you desire.
Policy Exclusions
Policy exclusions refer to specific situations or events that are not covered by an insurance policy. It's crucial to review the policy exclusions to understand what risks are not covered.
Take the time to read the fine print and ask questions to ensure that you have a clear understanding of the covered perils and any exclusions. If specific exclusions are a concern for you, explore alternative insurance options or consider additional coverage to fill the gaps.
Financial Stability of Insurance Provider
When choosing an insurance provider, it's important to consider their financial stability and reputation. You want to ensure that the company will be able to meet its financial obligations to policyholders in the event of a claim.
Research the financial ratings of insurance companies and read reviews from customers to gauge their reputation and customer service. A financially stable insurer is more likely to provide reliable coverage and process claims efficiently.
How to Save Money on Insurance
There are a few strategies you can use to save money on your insurance premiums, regardless of what insurance you choose.
Shop Around for Quotes
Insurance premiums can vary significantly between providers for the same coverage. Take the time to shop around and obtain quotes from multiple insurance companies to compare prices and coverage options.
Online comparison tools and insurance brokers can help streamline the process and provide you with a range of options to consider. Don't hesitate to negotiate and ask for discounts or better rates based on your unique circumstances.
Bundle Your Policies
Many insurance companies offer discounts for bundling multiple policies, such as combining your auto and homeowners insurance. Bundling can lead to significant savings on premiums while streamlining your coverage under a single provider.
Before bundling, compare the individual costs of each policy to ensure that the bundled price is indeed lower. Additionally, review the coverage and terms of each policy to ensure they meet your specific needs.
Increase Deductibles
Opting for higher deductibles can lower your insurance premiums. Increasing your deductibles means you will pay more out of pocket in the event of a claim, but it can result in substantial savings over time.
Evaluate your financial situation and determine the maximum deductible you can comfortably afford. Remember to set aside emergency savings to cover the higher deductible in case of a claim.
Maintain a Good Credit Score
Insurance companies often consider your credit score when determining premiums. Maintaining a good credit score can help you secure lower premiums and better insurance rates.
Pay your bills on time, reduce debt, and monitor your credit report regularly to ensure its accuracy. Improving your credit score can result in long-term savings on insurance premiums.
Take Advantage of Discounts
Insurance companies offer various discounts that can help lower your premiums. Examples of common discounts include safe driver discounts, multi-policy discounts, and discounts for installing home security systems.
Inquire about available discounts when obtaining quotes from insurance providers. Explore any potential eligibility criteria and take steps to qualify for these discounts to maximize your savings.
Conclusion
Remember, insurance is not just about protecting your belongings; it's about protecting your financial future. Invest the time and effort to understand your insurance needs and make informed decisions that will provide you with the peace of mind you deserve.
Remember to regularly review your insurance policies to ensure they align with your current needs and circumstances. As life changes, such as purchasing a new home or starting a family, your insurance needs may evolve, requiring adjustments to your coverage.
While insurance premiums may seem like an additional expense, they provide invaluable protection and financial security in the face of unexpected events. By choosing the right insurance coverage and implementing money-saving strategies, you can protect yourself, your loved ones, and your assets without breaking the bank.
FAQs
Is life insurance necessary for me?
It is not mandatory. In case you do not have any family members or individuals who rely on your financial support, a life insurance policy may not be necessary for you. The purpose of life insurance is to assist those in need of income replacement, mortgage safeguarding, estate management, leaving behind a legacy, or covering burial costs. However, if there is someone dear to you who depends on your financial assistance, then obtaining life policy insurance becomes crucial.
What factors are taken into account when determining my premium by the insurance company?
There are usually several factors that determine the premium rates of your policy: your age, your gender, your height, weight, your health status, as well as whether or not you engage in high-risk activities.
What other money-saving strategies can I use to protect myself and my assets?
When it comes to protecting yourself and your assets, there are several money-saving strategies you can implement besides insurance.
For example, building an emergency fund is crucial to protect yourself from unexpected expenses. By setting aside a portion of your income regularly, you create a financial cushion that can be used to cover unforeseen costs, such as medical emergencies, car repairs, or job loss.
Creating a budget and tracking your expenses is essential for identifying areas where you can save money. By understanding your spending habits, you can make informed decisions regarding your finances. This may involve cutting back on unnecessary expenses, negotiating bills, or finding cheaper alternatives. By being mindful of your spending, you can protect your assets by maximizing their value.Also, you can consider investing your assets. Investing is a great way to increase your net worth, as it allows you to take advantage of the power of compounding interest. With investing, you can potentially grow your wealth over time, even when you are not actively working.