Audi EV Sales Teach Us About Demand and The Used-Car Market.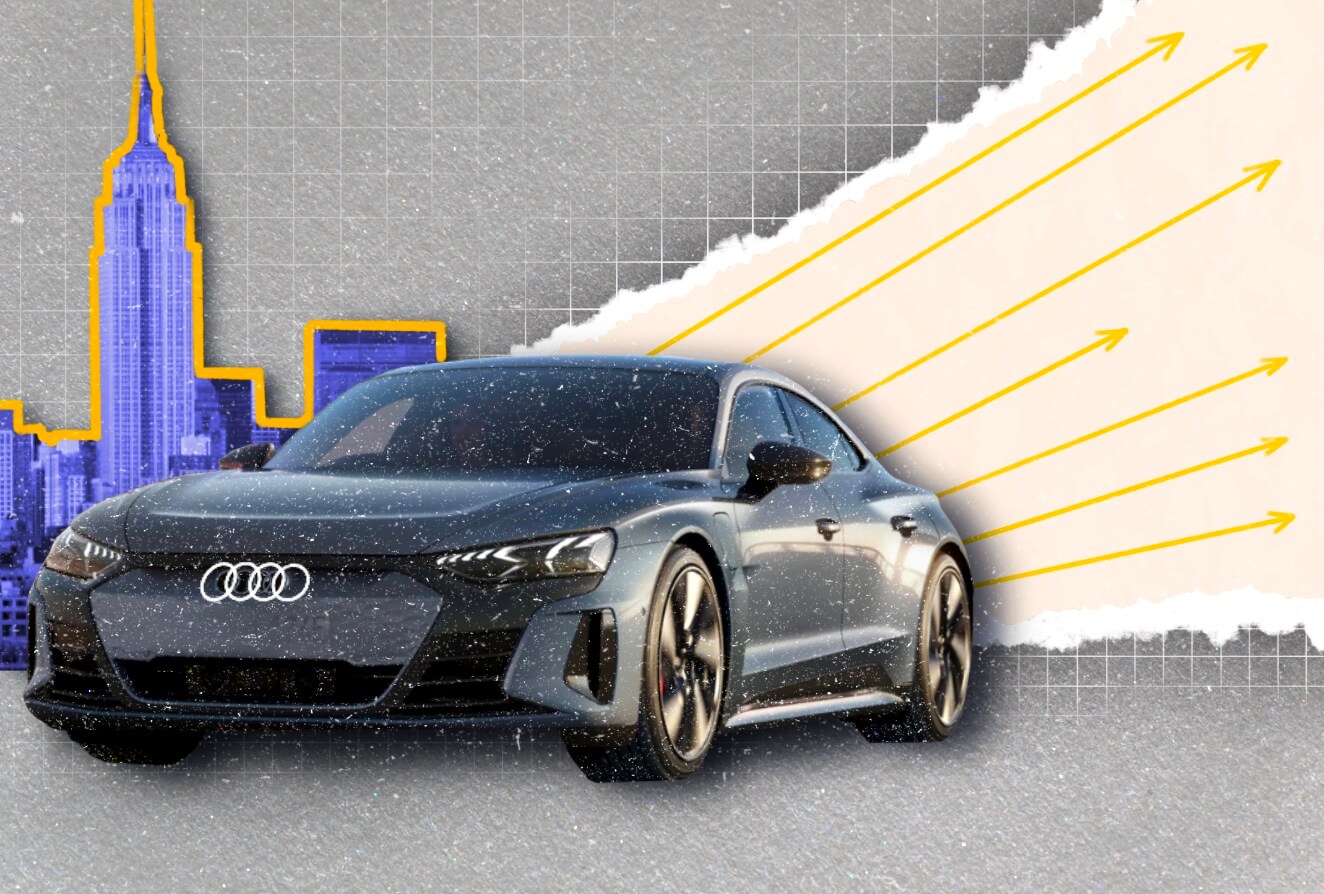 Audi is selling more electric cars in the US as local auto customers get more comfortable with battery technology. All EV manufacturers should benefit from this, but a lesson must be learned about American customers.
Audi of America, a division of Volkswagen (VOW. Germany), reported 52,763 Audi EV sales in the US during the first quarter, a 49% increase year over year but a decrease from the 54,054 units delivered in the fourth quarter of 2022.
Not surprisingly, there was a decrease from one quarter to the next. Auto sales might be worse than usual in the first quarter. According to Daniel Weissand, president of Audi of America, the quarter was solid.
In comparison to 3,247 in the first quarter of 2022 and 4,257 in the fourth quarter of 2022, Audi of America sold 4,438 Audi EV s in the first quarter. According to Weissland, the German automaker's EV sales in the United States experienced their highest first quarter ever.
To summarize, sales of Audi EV increased from 7.9% in the fourth quarter of 2022 to 8.4% in the first quarter in the United States. In comparison to the previous 12 months, when it was 5.6%, the figure is now 8.5%.
The figures are essential for every automaker that wants to sell EVs, including Audi, Tesla (TSLA), General Motors (GM), and others. As EV demand rises, more EV models are available in the US. If all car companies want to flourish, electric vehicles will need to take a bigger share of the market.
Comparatively to the about 12% of new cars sold in Europe, around 6% of new cars sold in the United States by 2022 were electric vehicles. China accounted for around 22% of the market.
Audi of America reports a 6% decrease in certified pre-owned car sales over the previous year. The sales of CPO vehicles had a 33% year-over-year fall in 2022.
The fact that American car buyers are smart about great discounts may be the cause of the decline in used vehicle sales.
Cars coming off lease are what drive certified pre-owned sales, according to Weissland. Several of our clients purchased their own cars over the previous year when used car costs were so high. In the automobile, there was worth and equity.
Americans long ago purchased their automobiles at the residual value included in the lease, and when it came time to sell them, they took advantage of the high prices for used cars.
Prices for used cars are still rising significantly despite having dropped from recent highs. The Manheim Used Vehicle Value Index, a widely followed indicator, is now at 238, down around 7% from all-time highs hit in late 2021 but still up over 54% from three years ago.
When used-car prices level out, that dynamic will eventually return to normal. Those renting automobiles before and around the height of the Covid-19 outbreak will receive a little bonus.
In Monday's trading in other countries, VW stock increased 0.6%, while GM and Tesla shares fell 1.1% and 6.1%, respectively. The Dow Jones Industrial Average increased by 1%, and the S&P 500 increased by 0.4%.
The stock prices of Tesla and GM were declining due to their respective Sunday and Monday delivery performances. Both companies reported increasing EV sales, but it seems like investors hoped for even more rapid growth. The gains in both equities on Friday assist in accounting for some of Monday's losses.