Crypto Debacle at Celsius Rattles Market Already Shaken by Terra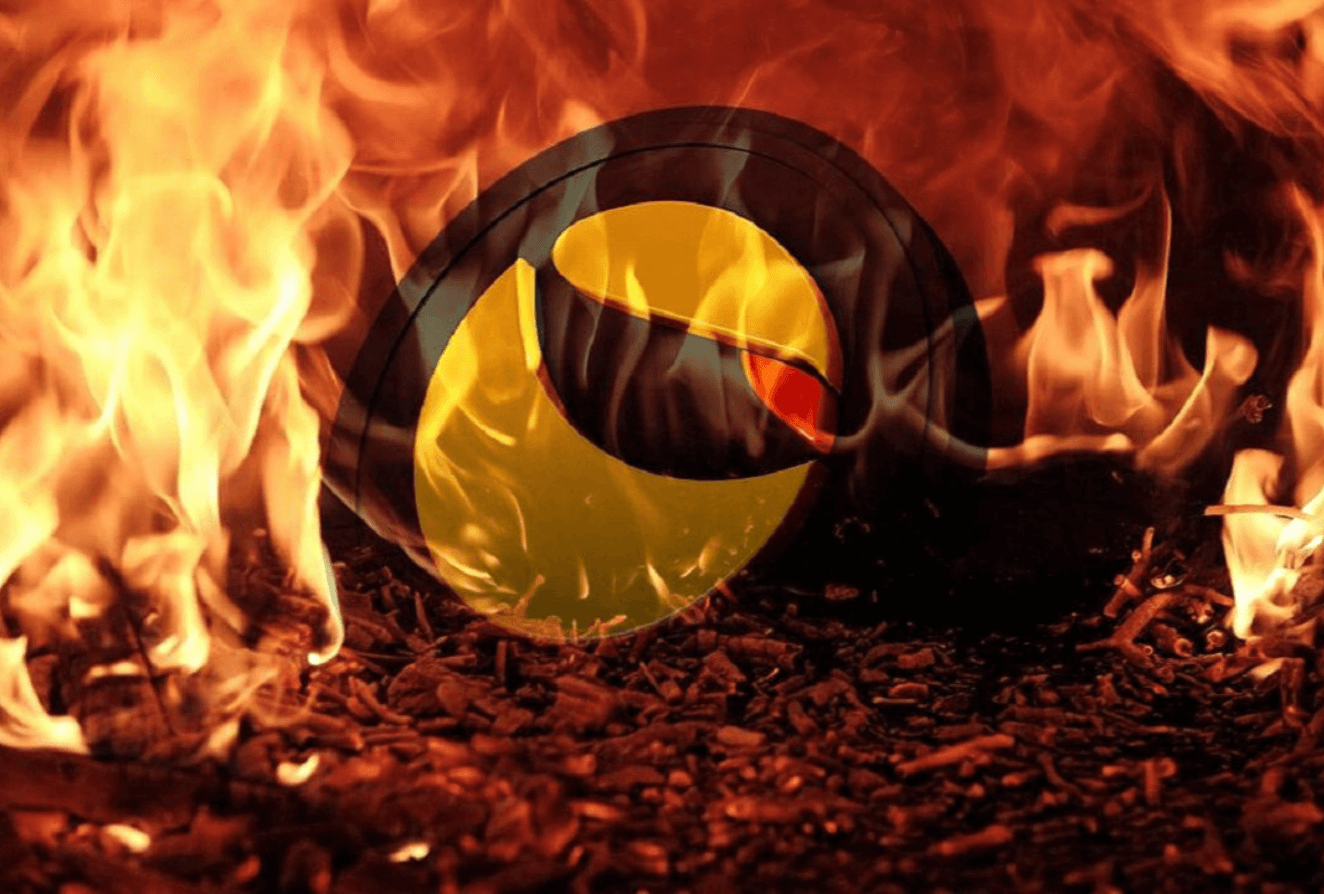 Anxiety is growing across the crypto market just a month after Terra's collapse sent it reeling. The new crisis has called into question the stability of many popular cryptocurrencies and has investors scrambling to understand what is happening.

Celsius Network Ltd., one of the largest lenders in crypto and a major player in the DeFi sector, has announced on Sunday that it is halting all withdrawals, swaps, and transactions after weeks of speculation about its ability to deliver on the high returns promised on some of its products, including yields as high as 17%. As a result of this move, a platform with registered entities around the world and billions of dollars in digital coins under management effectively halted trading, accelerating a sell-off already underway in the broader market amid concerns over prospects for tightening monetary policy this week ahead of a Fed meeting.

The recent news about Celsius has only added more uncertainty to the market, according to Vijay Ayyar of Luno. "With the Fed's decision and concerns about high-yield investment products, there is a lot of pressure on prices right now."

The cryptocurrency market and its associated DeFi sector have been dealt a severe blow by the recent meltdown. DeFi is a largely unregulated sphere of activity that has emerged in response to traditional finance. While it offers users more control and potentially higher returns, it also comes with greater risks and fewer safeguards.

In May's collapse of the TerraUSD (UST) stablecoin and its sister token Luna captivated the attention of investors, but one of the main attractions of the project had been its promise of a 20% interest rate on UST deposits to Terra's blockchain-based lending project Anchor. However, Celsius – a centralized platform with operations and staff that sets it apart from DeFi – has also been deeply involved in the space, including making an investment in Terra and employing multiple risky strategies designed to earn high yields. This has raised questions regarding the platform's viability.

Both TerraUSD and Celsius offered investors the opportunity to earn high yields, which in turn drove up demand for the services. However, this demand was largely dependent on a continual influx of new users to the system or on borrowing and investing money to pay the high rates. After the collapse of TerraUSD, Celsius acknowledged its own exposure to the crisis but claimed it was able to extricate itself relatively quickly. However, across the crypto space as a whole, interest in protocols offering high yield lending has declined sharply since Terra's implosion.

On Monday, tokens linked to lending and borrowing protocols took a hit, with the Celsius native token dropping 50% to 23 cents as of 11:30 a.m. in New York, according to CoinGecko. Other tokens in the same space fared no better, with Aave, Maple, and Compound slumping 12%, 15%, and 13%, respectively.

Regulatory and on-chain analyst Burak Tamac of CryptoQuant believes the plunge in the price of Celsius' $CEL token could be indicative of similar contagion risks across similar financial products. This is likely due to the recent sell-off in UST/LUNA, which has spooked investors and caused them to pull out of other potential investments.

Recently, the MVIS CryptoCompare Digital Assets 100 Index, an index containing 100 of the market's most valuable tokens, dropped sharply by 17%. As a result, the total value of the market fell below $1 trillion after peaking in November at $3 trillion. According to CoinGecko, almost $1 trillion has been wiped out in losses over the past two months alone.

Crypto lending has recently been subject to increased regulatory scrutiny. BlockFi, one of the largest providers of crypto lending services, agreed to pay $100 million to settle allegations from the US Securities and Exchange Commission that it had illegally offered a product that paid customers high-interest rates to lend out their digital tokens.

The halt on withdrawals from Celsius came as a surprise to many, especially in light of CEO Alex Mashinsky's recent tweet assuring customers that there would be no problem withdrawing their funds.

According to Celsius, the move is intended to put the company in a better position for long-term withdrawal obligations. It added that users would continue to accrue rewards during the pause.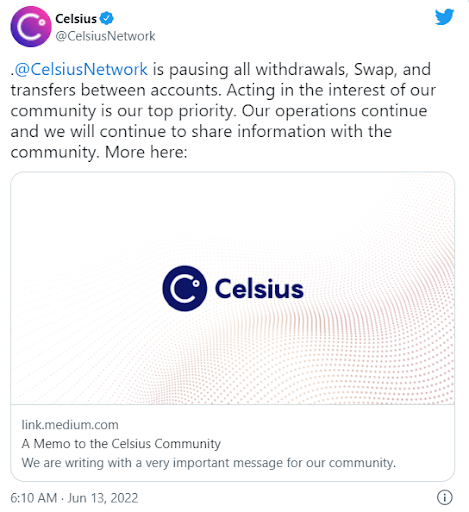 The news comes as a blow to the crypto community, which has already been rocked by turbulence in the markets. Friday's disappointing inflation data from the US has led to fears of faster interest rate hikes, which in turn has put pressure on riskier assets like digital currencies. Bitcoin has already lost half its value this year, while Ether has shed two-thirds of its worth.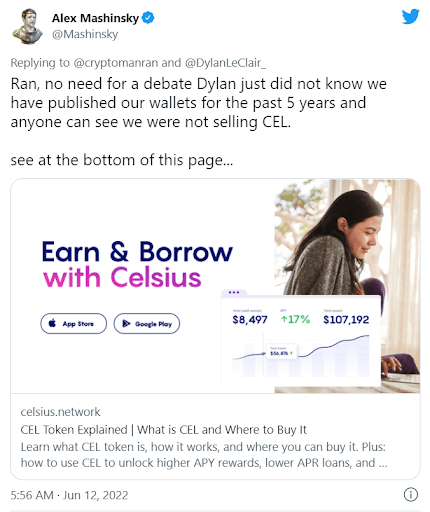 According to data from the Ethereum blockchain, the largest digital wallet holding CEL tokens is owned by Celsius itself, with over 184 million CEL tokens - equating to 26.6% of the total supply in circulation. Mashinsky confirmed on Twitter on weekends that Celsius hadn't been selling the token.