Crypto Stocks are Taking Off: Here's How to Catch the Wave.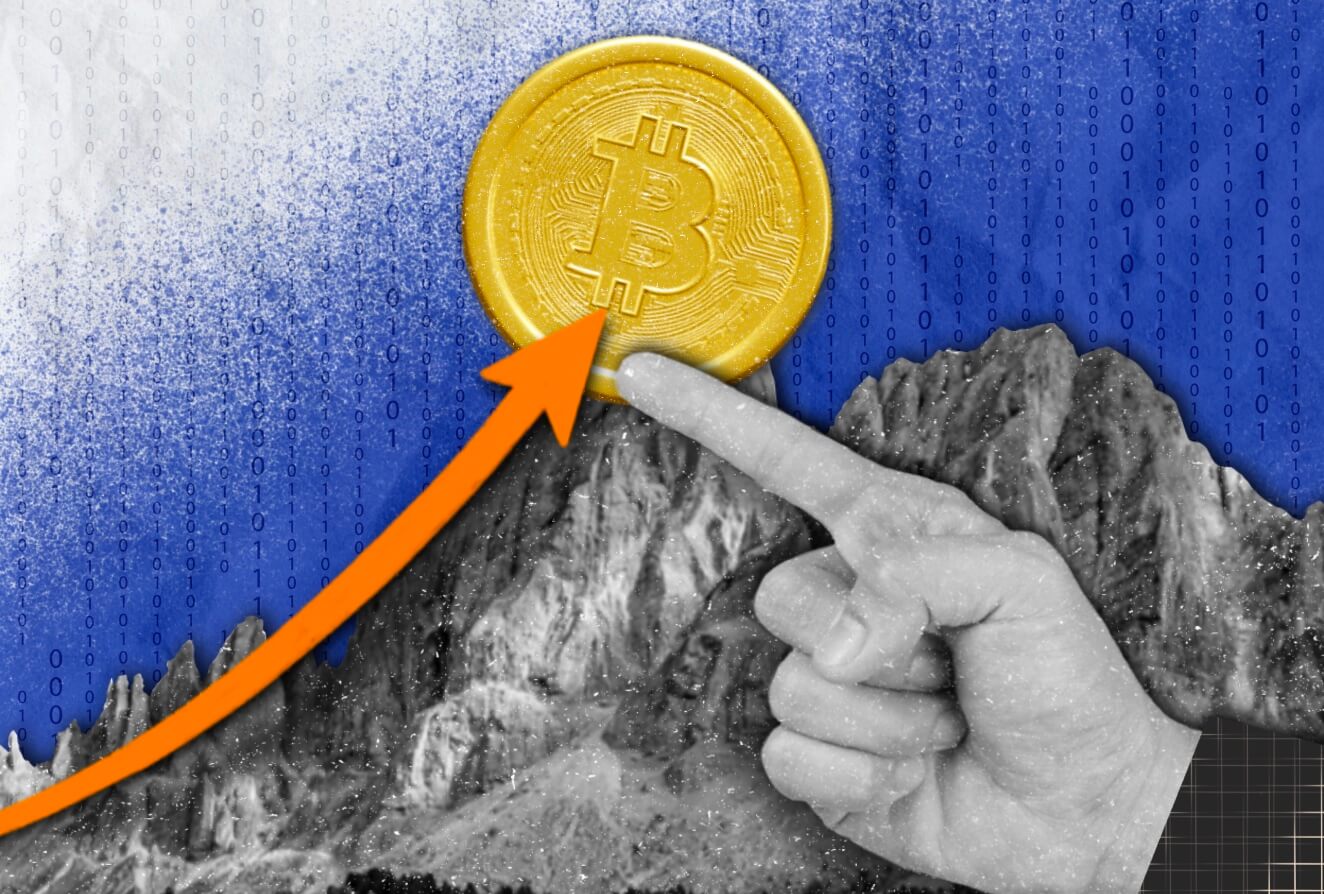 Bitcoin may be one of the best-performing investments this year, but the values of other cryptocurrency firms dwarf it as well as its crypto stocks. Take caution. Uncle Sam is about to interrupt the party.
In 2023, Bitcoin increased by around 65% to $27,350. That comes after the oldest cryptocurrency struggled into 2022 as a slew of scandals and bankruptcy sent the market into disarray. Few predicted that token prices would recover so soon. Some observers credit the latest run since March to the regional banking crisis, which proponents of the currency argue strengthens Bitcoin's argument as an alternative to the old financial system.
However, the success of tokens pales in comparison to the success of some of the corporations that trade them. Crypto stocks of Coinbase Global (COIN), a cryptocurrency trading platform, are up 81% this year to $60.94. Shares of Marathon Digital Holdings (MARA) and Riot Blockchain (RIOT) are up 192% and 254%, respectively.
Even corporate software giant MicroStrategy (MSTR), whose CEO Michael Saylor stepped away from the helm during last year's crypto collapse, has more than quadrupled this year to $310 per share, aided by the company's significant Bitcoin holdings.
Crypto enterprises rely on the continued growth of token prices and their ability to profit from the market. Both of these pillars are in jeopardy. Investors who expect such profits to continue in the long run should be cautious.
On the other hand, recent gains have been primarily driven by the same causes that have aided other risky assets: the hope that interest rates may stall or even fall.
Bitcoin and other crypto tokens are not intended to generate money. Bitcoin supporters believe that it will one day be extensively utilized as a store of wealth and that other currencies will someday have practical worth when their blockchains become effective in the real world. However, because those days appear to be years away, rising rates disproportionately negatively influence returns, as they do on other higher-risk assets. Higher interest rates tend to reduce the returns for investments with the least chance of making money in the short term.
So this year, the prospect that the Federal Reserve is nearing the end of its rate-hiking campaign was a huge boost to token prices. The problem now is that the tailwind has likely passed. Investors have not only priced in a pause in rates but expect the Fed will start cuts later this year. That's a risky bet, and if cuts aren't in the offing, token prices could turn on a dime.
"Any indication of further rate hikes could lead to crypto assets trading sideways to down until there's more clarity," said Compass Point Research & Trading analysts in a note last week.
The second major issue for crypto firms goes beyond token pricing and into a regulatory environment that is as hostile to the sector as it has ever been.
Marathon Digital Holdings CEO Fred Thiel expresses his perspective, noting that even after the FTX meltdown last year, the tone in Washington has shifted from "we're open to talking about crypto" to "we really want to stamp this out." While he is not a conspiracy theorist, he claims that there is a systematic attempt, coordinated or not, from various parts of government to exert pressure on the sector.
To wit, the White House suggested a 30% tax on crypto miners' power consumption last week, claiming that it was necessary to counteract mining's environmental damage. Miners, for their part, claim that their methods promote the development of renewable energy sources and assist power providers in selling extra energy that would otherwise go to waste.
The Securities and Exchange Commission, which warned Coinbase in March that it is likely to sue the business for securities breaches, is the most serious danger to cryptocurrency platforms. While the business stated that the agency's goal was not entirely clear, executives believe it is likely looking at the tokens it displays as well as the items it gives clients that create yield. Coinbase has always disputed that its platform provides securities.
At a recent earnings conference, Coinbase executives stated that the smaller currencies and staking products that the SEC may be targeting account for a small fraction of the company's current profitability. On the other hand, analysts covering the stock consider the yield business as one of the most potential areas of development for the company.
"We continue to think retail crypto volumes will remain weak, and the regulatory overhang will linger for some time," wrote BofA Global Research analysts in a note after the earnings report. The analysts rate the stock "Underperform."
And, although there appeared to be growing support in Congress last year for bills to limit the SEC's authority, crypto doubters now appear to have the upper hand and are praising the crackdown.
"The problem is not regulatory ambiguity; it is mass noncompliance," said Rep. Stephen Lynch (D., Mass.) at a hearing on Wednesday.
That's hardly a good indicator that crypto businesses will have Congressional protection from enforcement agencies — and it's certainly not a positive climate for their earnings as long as the investigation continues.
The hazards for crypto stocks investors abound, whether it's a harsh awakening from the Fed on token pricing or an assault by the SEC on corporations' profit centers.