Disney Stock Jumps on Strong Results From Both Streaming and Theme Parks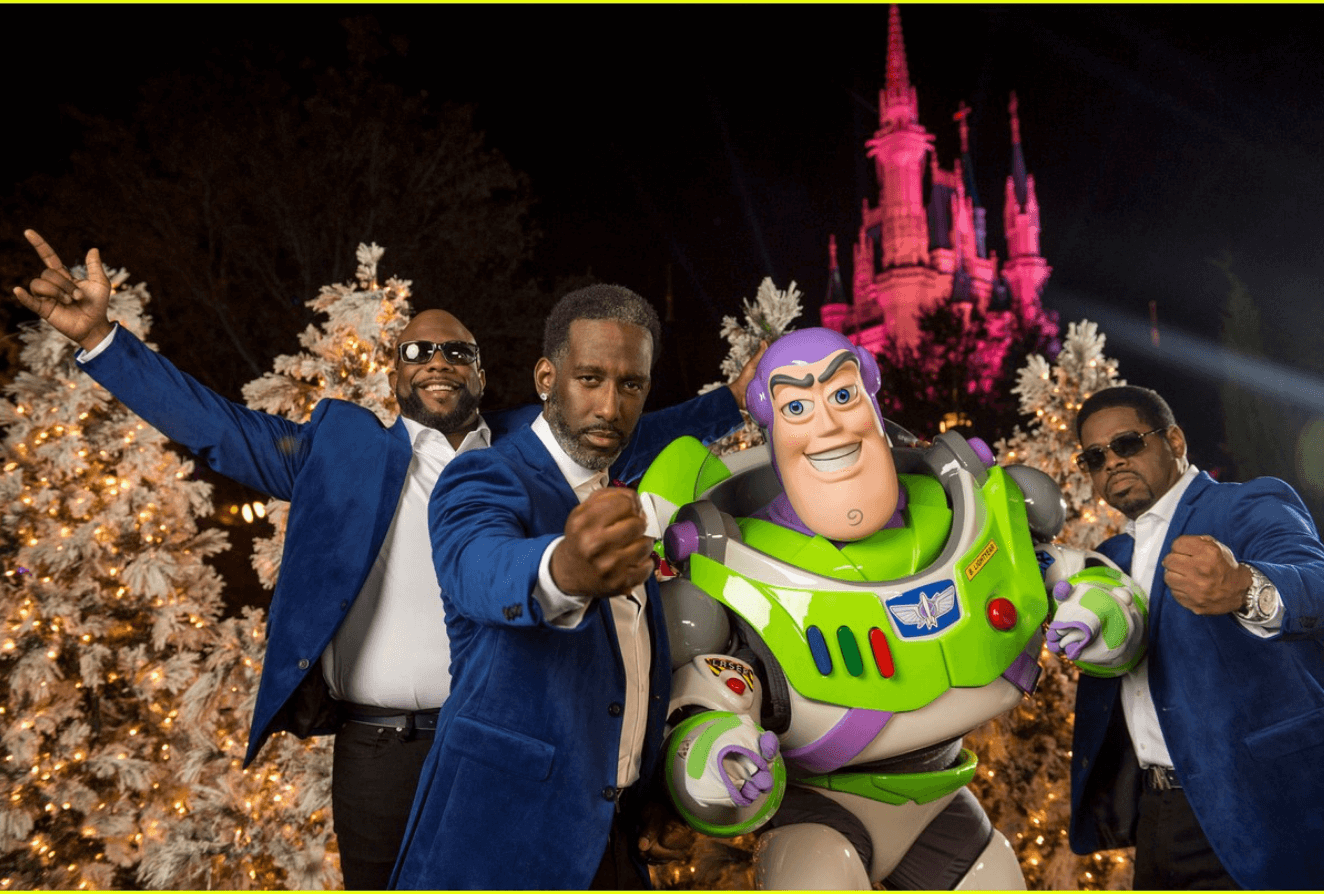 On Wednesday, Walt Disney posted better-than-expected quarterly earnings and sales and outperformed Wall Street expectations on the critical Disney+ subscription front. The theme parks section of the entertainment behemoth outperformed forecasts by a significant margin.

This is consistent with the positive thesis held by many Disney shareholders: a post-pandemic theme park rebound that improves profitability now, coupled with streaming-subscriber expansion that promises future recurrent income. Disney's stock had fallen in recent quarters due to slower streaming growth, and parks remained plagued by coronavirus variant waves. Wednesday's findings represent a departure from that pessimistic narrative.

On Wednesday, Disney stock (DIS) surged more than 7% in after-hours trade.

Disney posted adjusted profits per share of $1.06 for its fiscal first quarter, which ends in December—up 231% year over year and ahead of analysts' average forecast of 74 cents. Revenue came in at $21.8 billion, up 34% over the $20.3 billion average expectation on Wall Street. Fiscal first-quarter operating income was about $3.3 billion, exceeding the $2.0 billion consensus estimate and increasing by 145 percent year over year.

Disney's theme parks business accounted for the lion's share of the upward surprise. While the firm's future is inextricably linked to its streaming success, Disney is still primarily a classic media and entertainment corporation. In 2021, a post-pandemic rebound in Disney's theme parks business did not materialize, and the company's stock fell. The stock has lost nearly 25% in the last year, compared to the S&P 500's return of 16%, including dividends.

The third-quarter results announced on Wednesday should be encouraging for Disney bulls betting on the theme parks' recovery. Analysts had anticipated a 77 percent year-over-year increase in sales at Disney's Parks, Experiences, and Products segment in the fiscal first quarter, to $6.4 billion, as well as a shift in segment operating income to a profit of $1.4 billion from a loss in the year-ago period.

Disney's theme parks performed far better than that: The sector generated sales of $7.2 billion, more than double the previous year's amount, and an operating profit of about $2.5 billion.

Disney's theme parks worldwide have largely reopened, cruise ships have resumed service, and vaccinated adults and children are ready to return and spend — the business has stated that revenue per visitor is much higher than it was prior to the epidemic. NBCUniversal, a subsidiary of Comcast (CMCSA), also reported a great quarter for its amusement parks last month.

"I couldn't be happier with our [theme parks] segment's performance, which delivered its second-best quarter ever," Disney CEO Bob Chapek said on Wednesday's earnings call. "Over the last several years, we've revolutionized the visitor experience by investing in innovative storytelling and cutting-edge technology, and our domestic parks' records are a direct result of these investments."

At Disney's bigger Media and Entertainment Distribution division — which encompasses the company's television, film, content licensing, and direct-to-consumer operations — continued streaming losses weighed on profitability. Revenue for the segment was $14.6 billion, up 15%, while operating income was $808 million, down 44%. The consensus prediction was for sales of $14.5 billion and operating profits of $2.0 billion.

The company's performance on the streaming subscriber front will mean more to the majority of investors, particularly in light of Netflix's (NFLX) recent report.

Disney+ has 129.8 million users at the end of the third quarter, up 11.7 million in three months. Wall Street had anticipated an average of 7.3 million net additions, but analysts' projections ranged from 1 million to 15.9 million. Disney+ attracted a dismal 2 million subscribers in the fiscal fourth quarter, prompting a 7 percent drop in the shares the next day.

Hulu also acquired 1.5 million customers in the most recent quarter, compared to experts' expectations of 1.2 million, while ESPN+ attracted 4.2 million subscribers, compared to the approximately 800,000 average projection.

"The theme parks, in our opinion, are Disney's highest-quality asset, and that was the quarter's highlight," David Klink, senior equities analyst at Huntington Private Bank, said on Wednesday. "Streaming performed well as well, but we're concerned that it will fall short of profitability."

Disney's direct-to-consumer sales increased 34% year over year to $4.7 billion, but the company's losses grew as it spent on content and marketing: The firm lost about $600 million in operating income last quarter, a 27 percent increase over the year-ago period. Disney+ is expected to break even for the first time in fiscal 2024, according to management projections.

The reporting quarter's average monthly revenue per Disney+ user in North America was $6.68. This compared to $14.78 for Netflix over the same time period. Disney management has indicated that price increases may be forthcoming when more material is added to Disney+.

Meanwhile, Klink observes that Disney can leverage its streaming services to drive interest in themed attractions at its parks, increase sales of dolls and action figures, and license its characters and brands. This is another way for Disney to monetize the value of its content and franchises in addition to subscription payments. While the market may not care right now, subscriber growth must eventually result in streaming profitability.

Disney management maintained its goal of between 230 million and 260 million Disney+ users by the conclusion of its fiscal year 2024 on Wednesday. Chapek cautioned last quarter that the route to getting there would not be linear. That has already been seen by the large fluctuations in subscriber additions over the last few quarters.

Wall Street anticipates that Disney+ subscriber growth will increase in the second half of Disney's fiscal 2022, as the service adds highly anticipated content and expands into new markets in more countries.

"Our success at Disney+ this quarter was not due to any single factor, but rather to a combination of organic growth and compelling new content, our strategic decision to include the Disney bundle with all Hulu Live subscriptions, and new market launches," Chapek said during Wednesday's earnings call. "Throughout this fiscal year, Disney+ will deliver exciting original content from across our brands and franchises."