Hong Kong Banks Feeling The Pain Of Losing Transaction Business As Over 400 Branches Shut Amid Pandemic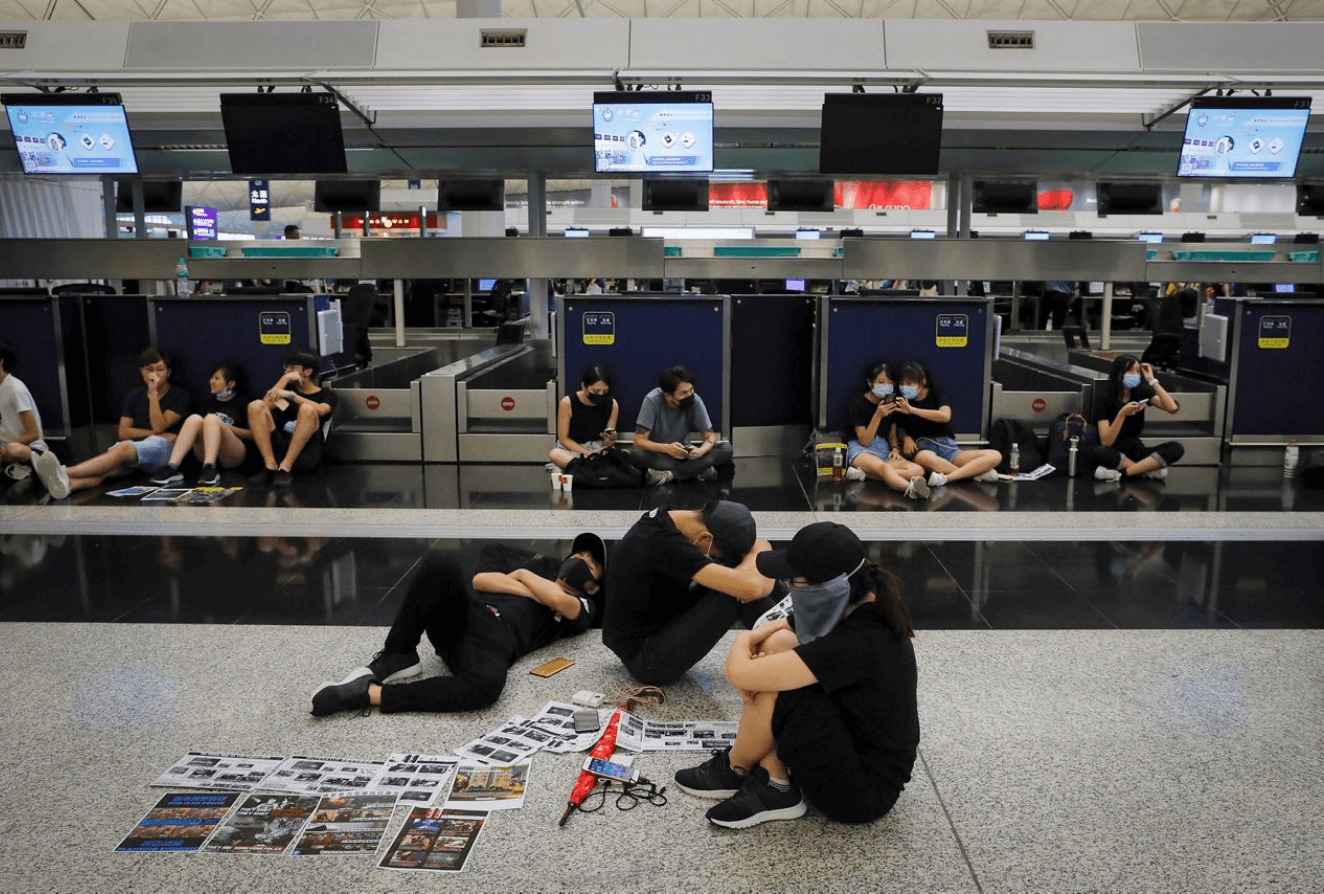 A loss of OTC business is hurting Hong Kong banks as the pandemic's extensive branch closures approach their second week, according to bankers and experts.

According to a Post analysis of bank announcements, 20 banks temporarily shuttered another 135 offices in the previous week, raising the number of citywide shutdowns to 412 as of Saturday. This represents 37% of the 1,100 local branches, up from 25% the previous week.

HSBC shuttered 50 branches, while Bank of China (Hong Kong) shuttered 90 – over half of each bank's system. Standard Chartered and other lenders have shuttered between 30% to 40% of their locations.

Banks began shutting several branches on February 7, as Hong Kong's fifth wave of COVID intensified. As more employees got affected, the number of closures suddenly increased from about 200 to over 400 in only two weeks.

"It is unavoidable that certain face-to-face financial operations have decreased two weeks after shutting around one-third of our bank locations," commented Mary Huen Wai-yi, CEO of Standard Chartered Bank Hong Kong. Operations involving big volumes and wealth management advisory services were especially heavily impacted.

"Customers want to go to a branch to deposit or withdraw a certain amount of money," she stated at a post-results press conference. "Customers also want to have discussions about their investment portfolios in person with our financial advisors at the branch at the start of the year."

On the other hand, Huen claims that 90% of retail banking transactions are now done online.

Standard Chartered, Hang Seng, ICBC Asia, Nanyang Commercial Bank, Bank of Communications Hong Kong, and Bank of East Asia have all shuttered around 25 branches as of Saturday, with no indication of when they would reopen. CMB Wing Lung and Shanghai Commercial Bank both closed 17, while China Construction Bank Asia closed 15, and Public Bank Hong Kong closed 13.

"The widespread closures of bank branches are expected to persist since the pandemic shows no signs of abating anytime soon. The retail banking industry would be severely impacted," Kenny Ng, an analyst at China Everbright Securities, informed. "Because the virus inhibits people from going to shops and restaurants, banks' credit card operations would suffer."

The Hong Kong Monetary Authority stated on Friday that it "highly urged" banks to only hire people who have had at least one vaccination injection or to have them tested on a regular basis.

The recommendations came after an unprecedented number of reported cases in Hong Kong in February, where more than 40,000 individuals have been sick since the outbreak started, including many of the banking staff.

17 of the 50 HSBC branches were shut down because of infected employees, while the rest were closed as a precaution. HSBC Hong Kong's head of wealth and personal banking, Maggie Ng, said the bank would continue to serve clients via both a mix of branches and online services.

"More than 200 digital offerings will be introduced by 2021 alone, including mobile account opening, an international payment tracking service, e-LaiSee, and mobile ATM withdrawal," Ng stated. "Currently, internet channels account for more than 95% of our retail transactions."