Kiyosaki: "Biggest Crash in World History" Hits in October — 3 Ways to Protect Yourself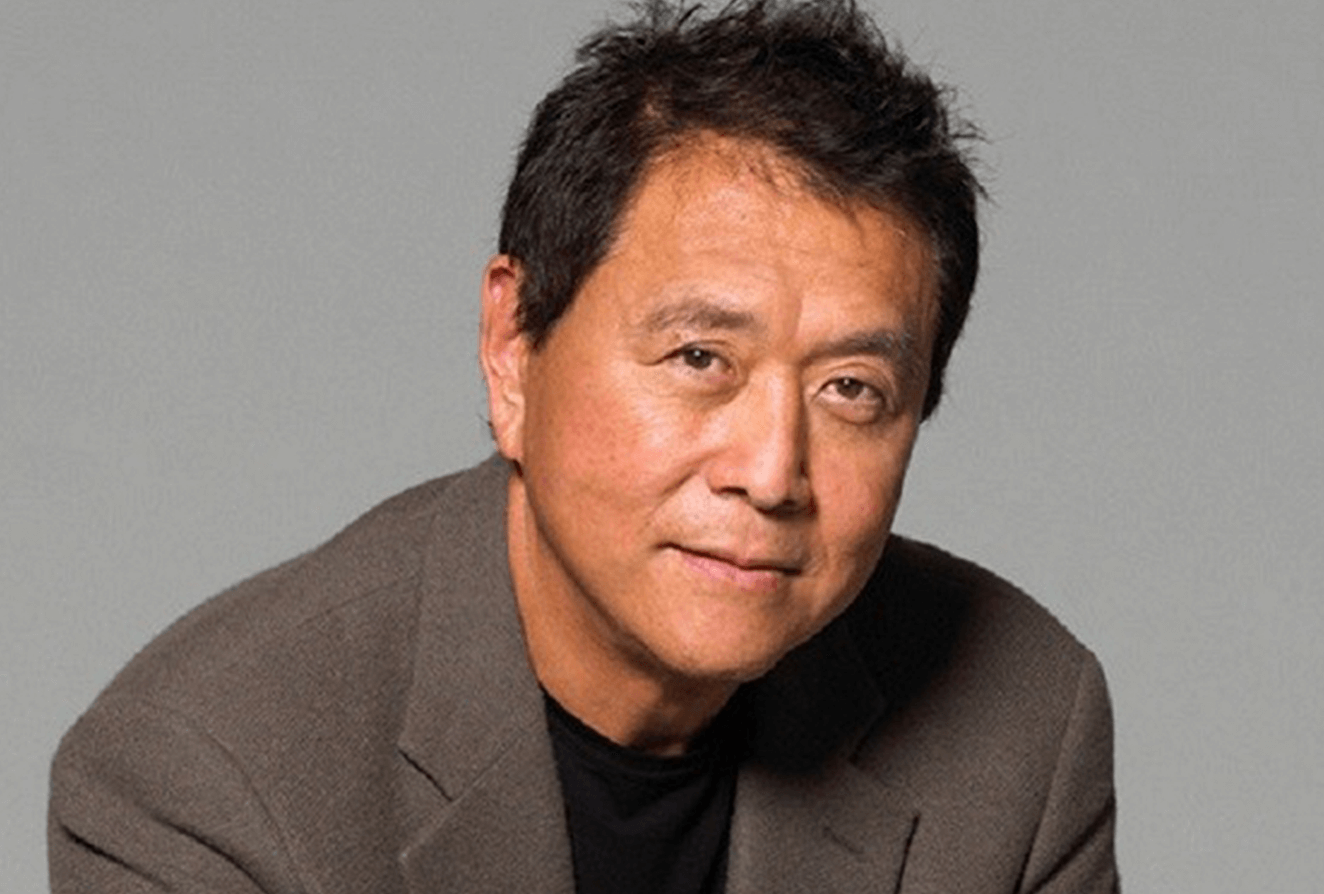 The potential default of Evergrande, China's second-largest property developer, continues to cause concern in global markets.

Because of it, Robert Kiyosaki, author of "Rich Dad, Poor Dad," predicts a huge crash.

Last Monday, Kiyosaki tweeted, "HOUSE OF CARDS is collapsing. Real estate is crashing with the stock market." "The Evergrande Group of China is unable to pay. Property valuations are fictitious. Will the real estate bubble burst in the United States? Yes."

On Wednesday, he told Kitco News that this would be the "greatest crash in world history."

What's the good news? Kiyosaki also offered some advice on how to prepare for the looming economic collapse.

He suggested investing in the three items below, which might be worth a smidgeon of your spare cash.
Gold
This is Kiyosaki's most straightforward recommendation. Gold has long been regarded as a safe haven asset.

Its value is generally influenced by global economic events, unlike fiat money, which may be produced out of thin air.

In times of crisis, investors generally flock to gold, so being ahead of the herd makes sense.

Consider the following example: Increasing demand for the yellow metal drove its price from $1,509 to $1,772 an ounce in the first six months of 2020, when the stock market was on a rollercoaster ride owing to the COVID-19 outbreak.

Purchasing gold bullion is the most direct way to participate in the gold market. However, this can be difficult and costly. Investing in huge gold mining firms is a simpler option.

If gold prices rise, these miners will generate more revenue and profits, which will lead to greater stock prices.

Companies like Barrick Gold, Newmont, and Freeport-McMoRan, for example, generally do well when other industries are struggling.

You can even create your own apocalyptic portfolio with digital nickels and dimes these days.
Silver
It's no surprise that Kiyosaki is fond of silver. Silver, like gold, can be used as a safe haven and a hedge against rising interest rates and inflation.

Although the grey metal may not appear to be exciting, it can be a very useful holding during times of uncertainty. The price of silver has climbed by more than 30% in the last two years.

Silver miners gain from increased silver prices, as one might assume.

Big miners like Wheaton Precious Metals, Pan American Silver, and Coeur Mining are some of the easiest ways to profit from an impending silver boom.

Silver is, nonetheless, frequently employed as an industrial metal. As a result, a drop in global economic activity may have a negative impact on silver prices.
Bitcoin
Bitcoin, which was once considered a niche asset, has now reached the mainstream.

You may buy Bitcoin right now. If you don't want to deal with such volatility, you can invest in companies that have ties to the cryptocurrency market.

According to Tesla CEO Elon Musk's Twitter account, the company has around 42,000 Bitcoins. Tesla stock tends to move in lockstep with Bitcoin.

PayPal is another cryptocurrency bet. The startup launched a service in the United States last October that allowed customers to purchase, sell, and retain bitcoins. In late August, it launched a similar product in the United Kingdom.

Nvidia, on the other hand, is recognized for its graphics processing units. The company's products are a must-have for avid video gamers, but cryptocurrency miners also want them.

Nvidia revealed in its Q2 results call that it couldn't tell how much of its $3 billion in gaming revenue originated from players rather than miners.

These aren't inexpensive stocks, to be sure.

Tesla is worth $776 per share, Paypal is worth $263, and Nvidia is worth $205.

However, you can acquire a piece of these Bitcoin bets by using a popular stock trading program that allows you to buy fractions of shares for as little as $1.
The best protection?
The price of gold, silver, and Bitcoin, like any other asset, can fall in a market crash.

When the stock market falls, Kiyosaki predicts that "it will bring everything down with it."

There is one additional asset to consider if you want an asset that is unaffected by the ups and downs of the stock market or real estate — U.S. farmland.

Even if the next catastrophe is the worst in human history, people will still require food.

Agriculture has also been found to provide higher risk-adjusted returns than both equities and real estate over time.

New platforms allow you to invest in farmland in the United States by purchasing a share of a farm of your choice.

The leasing payments and crop sales will provide you with cash. On top of that, any long-term appreciation will be beneficial to you.