Retail Earnings Exceed Expectations. Why It's a Good Sign for the Holiday Shopping Season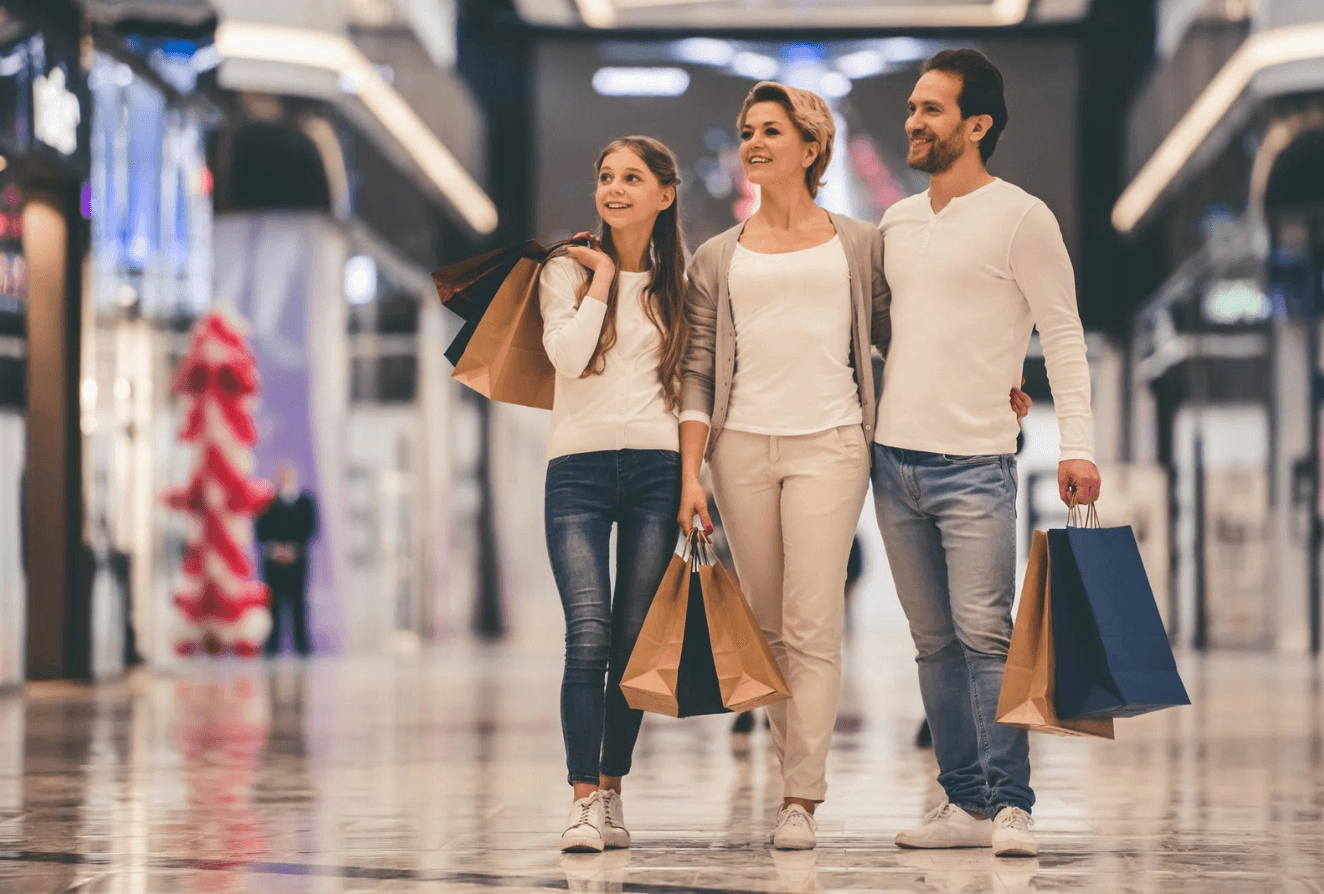 The holiday season has not even begun, but the retail industry feels as if Christmas has already arrived.

Those who operate on a fiscal year are just getting started with third-quarter reporting — and there are already plenty of positive reports. For a sector that endured a rough year in 2022 and is about to enter its most critical time of the year, that's a welcome surprise. It remains to be seen if this trend will continue.

On Tuesday alone, a number of retailers reported double-digit growth. Among the biggest gains was Best Buy (BBY), which soared after a healthy report. Even though the company had lowered its outlook this summer, investors were still relieved of concerns about the decline in electronics demand.

Other retailers, namely Burlington Stores (BURL), Abercrombie & Fitch (ANF), and American Eagle (AEO), also joined the suite. In the case of Burlington, analysts predicted that the discounter's outlook would likely determine its stock move, and it did, announcing missteps in the third quarter but soaring on its upbeat forecast. An unexpected profit was reported by Abercrombie, while inventory reductions boosted American Eagle's earnings.

Although all three are gaining double-digits, they still lag behind the broader retail sector this year, which itself is experiencing slower growth. It appears that even the struggling players are succeeding, and this may be due to two factors: lower expectations for most companies and increased holiday spending.

Even though earnings have upended the former, that does not mean the latter will follow suit. It's going to be a truly happy holiday season for retailers if two things happen: inflation continues to ease, and retailers provide more positive updates.

It's no secret that inflation has dampened hope for this year's holiday shopping season. Obviously, last year was a great year for retail, making comparisons tough, but rising costs have made it even more difficult — with inflation adjusted, spending estimates for this year are below last year's results.

There is good news, however, as the inflation rate eased in October, according to the latest data. October also saw retail sales also beat expectations; according to analysts at the time, those dovetailing data points could indicate Americans' resilience when given a breather from the spiraling cost of living.

Therefore, a downward trend in inflation in November and December could make it easier for consumers to spend more this holiday season. Apart from ordinary Americans being able to afford more purchases, wealthier shoppers — who may be feeling a bit anxious because of the recent setbacks for white-collar workers — would also feel more optimistic. Hopes that the Federal Reserve will become less hawkish have driven major market rallies amid lower inflation readings.

However, one month doesn't constitute a pattern — the September inflation reading was higher than expected. Inflation may decline, but for many Americans whose wages haven't kept up with the rise in prices, inflation continues to be a burden. A reading of consumer sentiment in November wasn't far from a record low.

Indeed, there are some big earnings surprises this season.

Walmart (WMT) reported a strong quarter, boosted by an unexpected group of consumers: Americans with six-figure incomes. It's possible that these customers moved from Target (TGT), whose normally wealthier shoppers were not spending on discretionary items. Similarly, Dollar Tree's (DLTR) lower-income customers prioritized essentials.

Thus, it will be necessary to hear more optimistic remarks from retailers, even if inflation continues to decrease. The fact that lower-wage Americans aren't feeling the squeeze as much is encouraging, but they still don't represent the majority of the nation's spenders. Along with Target, Farfetch (FTCH) and Williams-Sonoma (WSM) have also expressed disappointment and caution, which suggests that higher-income consumers may be more cautious.

There is good news here as well. Mall staples such as Gap (GPS), Macy's (M), Bath & Body Works (BBWI), and Foot Locker (FL) all posted excellent results. While they may not be haute couture haunts, they represent middle America's strength and prove that shoppers aren't just looking for value.

The next few days will bring more information about the coming Black Friday. It has been a while since retailers' predictions have proven accurate, but a drop in inflation could be the catalyst for an increase in holiday sales for stores serving Americans in every income bracket.