The Biden Administration Just Issued a Big Report on Cryptos. Here's The Takeaway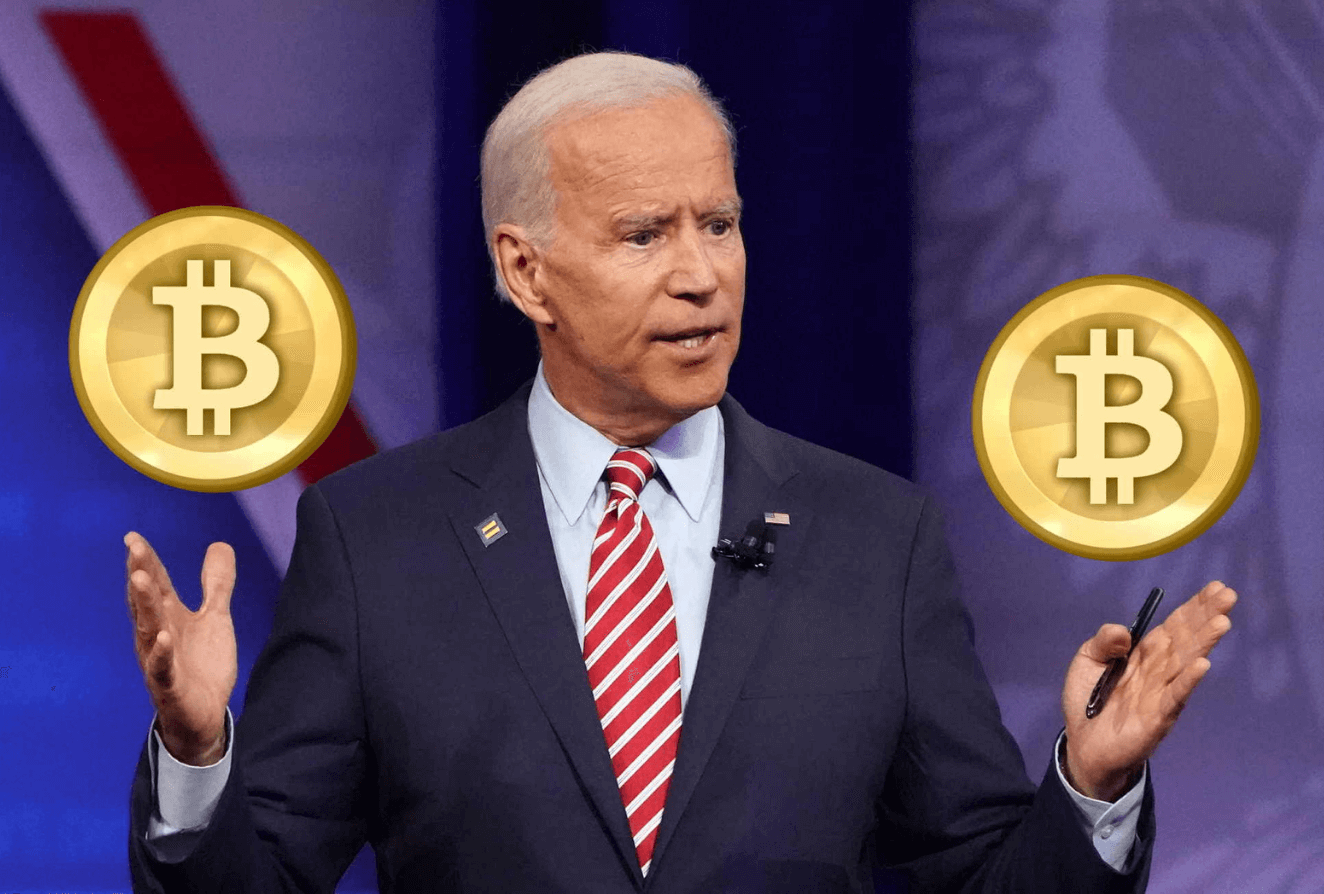 The Biden administration wants Congress to pass broad stablecoin regulations, stating that stablecoin issuers should become chartered banks or "insured depository institutions."

The administration is also threatening a crackdown on "DeFi" trading and lending platforms, as well as harsher monitoring and enforcement in the broader crypto business.

The President's Working Group on Financial Markets, the Federal Deposit Insurance Corporation, and the Office of the Comptroller of the Currency issued the recommendations in a much-anticipated report released on Monday.

Stablecoins are digital assets, or cryptocurrencies, that are meant to keep their value constant at $1. Reserves of hard currencies, Treasury notes, or cash substitutes like commercial paper are expected to back them up. Tether (USDT) and USD Coin are the two most popular stablecoins (USDC).

They're used to exchange cryptocurrencies and other digital assets like non fungible tokens (NFTS). In the last 20 months, the amount in existence has increased 20-fold to $130 billion.

Stablecoins, on the other hand, are seen by regulators as a potentially disruptive financial product. The issue is that coin issuers aren't backing up their tokens with enough hard money reserves or ultrasafe assets like T-bills.

In a financial panic, people's faith in stablecoins could disappear, resulting in a rush on the assets if they try to redeem them for cash at all. This might have knock-on repercussions in other markets, causing federal regulators to intervene with emergency liquidity measures.

The article stated that "the mere prospect of a stablecoin not functioning as expected could result in a 'run' on that stablecoin." It's possible that this will spread from one coin to the next. The research stated that "risks to the larger financial system could swiftly escalate."

Congress should require coin issuers to convert into chartered bank holding corporations subject to federal and state monitoring, rather than allowing the market to continue largely uncontrolled, according to the research. In addition, Congress should develop "prudential criteria" for issuers, like asset-reserve and liquidity requirements. It stated that entities who are not chartered should not be able to issue the currencies.

The administration also wants digital wallets that hold crypto assets to be regulated by the federal government, partially to prevent them from being used for money laundering or other illegal acts. The administration also wants significant coin issuers to be recognized as "systemically important" organizations, putting them under the watchful eye of the Financial Stability Oversight Council, which has the power to limit market financial risks.

Decentralized finance, or DeFi, exchanges and lending platforms look to be another regulatory target for the Biden administration. On "automatic market maker" platforms like Uniswap, traders frequently employ stablecoins as one of the assets in a pair deal, or swap.

Large amounts of stablecoins, including 20% of the USDT in circulation, 43% of the USDC, and 56% of the DAI token, are locked in the "smart contracts" utilized for DeFi transactions and lending on the Ethereum network. Furthermore, according to data from The Block, despite stablecoins accounting for only 5% of crypto assets, more than 75% of trading occurs between a stablecoin and another token.

The research stated that "digital asset trading platforms like DeFi raise broader problems regarding digital asset market regulation, supervision, and enforcement." "The CFTC and the SEC are actively considering these issues."

In a statement, SEC Chairman Gary Gensler backed the study, adding that the coins pose "a lot of public policy challenges in terms of protecting investors."

The idea of broad government regulation has long irritated the crypto business. The business fought tooth and nail to keep new tax-reporting standards out of the infrastructure measure that is currently being debated in the House. Crypto lobbying has intensified as Congress contemplates new ways to earn income from the industry, which may be included in the $1.75 trillion social- and climate-change plan that is also up for a vote in the House.

The administration claims that a comprehensive set of laws and safety procedures will benefit the business by generating confidence and allowing stablecoins to be used more widely. Issuers who agree to be regulated like banks will have access to the federal safety net, which includes FDIC insurance to repay customers in the case of a failure, as well as methods for "orderly resolution" if a coin issuer fails.

Treasury officials said they've had fruitful but early discussions with members of Congress, and they're hoping that the report will lead to more serious discussions.

Coinbase Global (COIN) and other cryptocurrency startups have advocated for a "crypto czar," but the government isn't calling for one. The idea, according to officials, is for current agencies to be tasked with regulating cryptos.

Expect protracted talks, similar to those that are already taking place for most of Biden's agenda. At the very least, the battle lines have been established.