The Dow Is Dipping, Alibaba Is Jumping — and What Else Is Happening in the Stock Market Today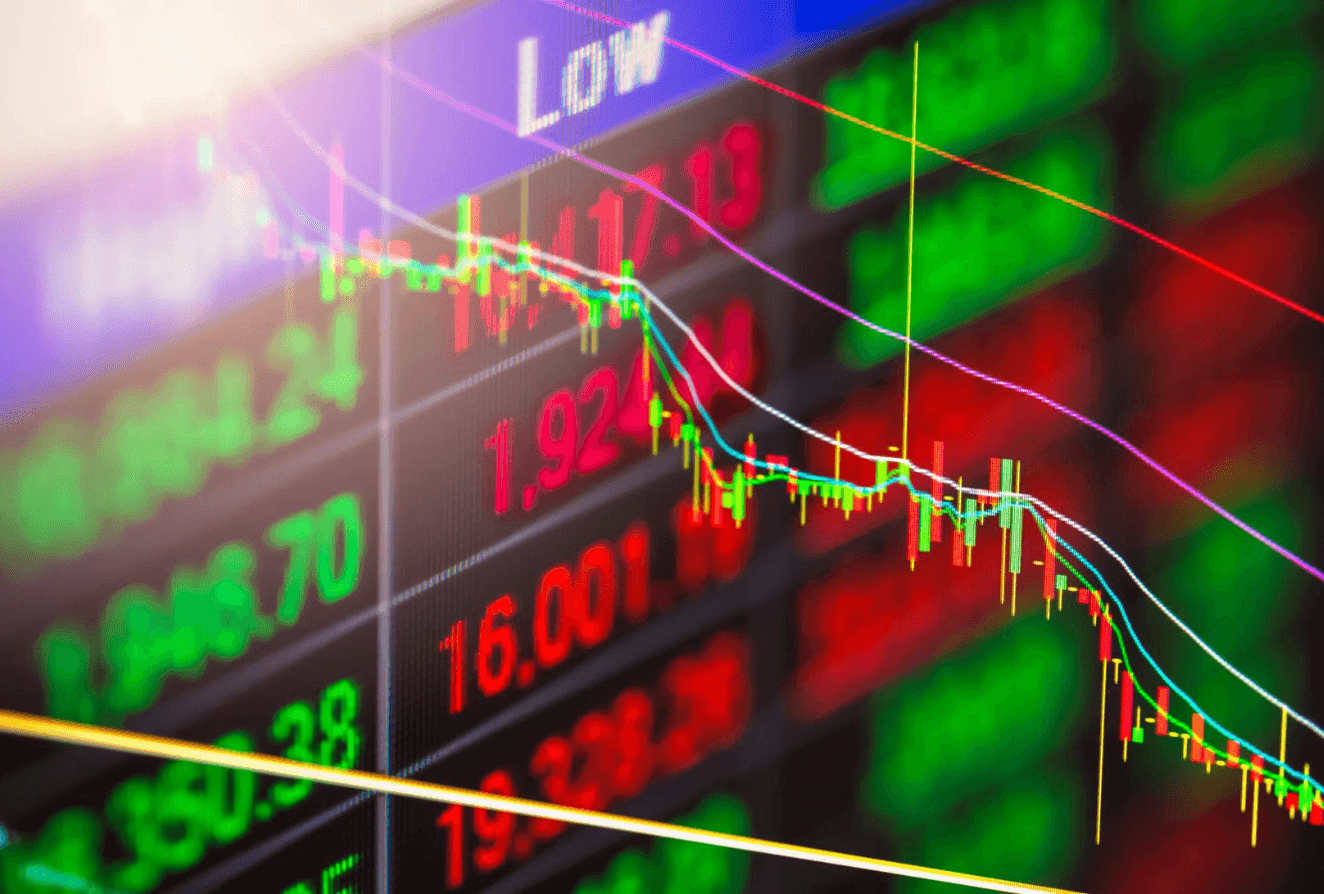 The stock market was divided on Wednesday as investors worried that global central banks would have to keep raising interest rates aggressively in order to halt growth and contain inflation.

The Dow Jones Industrial Average (DJIA) fell 95 points, or 0.3 percent, shortly after the market opened. The S&P 500 (SPX) dipped 0.1 percent, while the Nasdaq Composite increased 0.4 percent. Overseas, the Stoxx 600 index in Europe fell 0.7 percent.

Stocks on the Nasdaq are being bought up partially because their earnings are less vulnerable to swings in economic demand, which might weaken as interest rates increase. Higher long-term bond rates, to be sure, put a bigger hole in tech values, but those rates haven't yet broken out to new highs.

The newest source of concern comes in Europe, where the eurozone's GDP for the first quarter of this year increased by 0.6 percent over the previous quarter, according to Eurostat, up from a prior estimate of 0.3 percent. The economy gained 5.4 percent during the same time the previous year. That may appear to be excellent news, but it also raises the likelihood that the European Central Bank, which is set to lay out its future path of rate hikes at its meeting on Thursday, will move forcefully when it begins hiking interest rates to battle inflation.

The news is "bolstering chances that the ECB would hike rates by 50 basis points in July, driving bond yields higher and putting pressure on markets this morning," according to Tom Essaye, founder of Sevens Report Research.

The 2-year German bund yield has risen to 0.7 percent from 0.68 percent at the closing on Tuesday. The 10-year yield in the country has risen to 1.35 percent from slightly under 1.3 percent.

The ECB isn't the only central bank that will be meeting soon. The Federal Reserve meets next week, and rates are projected to rise by half a percentage point in both June and July. However, because inflation takes a long time to decrease sharply, the Fed might easily stay proactive in raising rates in the autumn.

As a result, bond yields in the United States, like those in Europe, are increasing. When abroad rates rise, investors sell US bonds, lowering their prices and raising their yields, making the higher-yielding US bond market less appealing. The rates on the 2-year and 10-year Treasury bills are up to 2.75 percent and 3.03 percent, respectively. Both are a smidgeon below their pandemic-era highs, and markets are waiting to see if they will break out to new highs from here. This would lead to greater concerns about consumer and company expenditure and so corporate profitability.

The next significant shift in interest rate expectations — and the stock market — might occur on Friday. That's when the consumer price index is revealed, and experts predict prices to have risen 8.2 percent year on year in May, up from 8.3 percent in April. Markets expect inflation to fall considerably quicker than that.

"Fears of further rising inflation worry bond markets as they wait for the next major move," stated Andrew Brenner of NatAlliance Securities.

In such an event, stock investors would have to keep an eye out for additional devastation.
Here are some stocks to watch on Wednesday:
Alibaba BABA (BABA) increased by 6.6 percent, while NIO (NIO) and JD.com (JD) rose by 2.3 percent and 4.5 percent, respectively. A flood of video game approvals by Chinese regulators has contributed to the narrative of a clean regulatory environment, boosting enthusiasm in the sector.

Plug Power (PLUG) rose 1.6 percent after the fuel-cell startup announced plans to establish a hydrogen generating facility in Belgium's Port of Antwerp-Bruges, Europe's second-largest seaport.

Credit Suisse (CS) rose 1.9 percent despite the Swiss bank issuing yet another earnings warning, predicting a loss in the second quarter. The organization cited the effects of the Ukraine conflict, tightening monetary policy from central banks, and the tapering down of Covid-19 stimulus measures on profitability.

The shares of Novavax (NVAX) rose 1.8 percent after the Food and Drug Administration's advisory group approved the company's Covid-19 vaccine.