These Stocks Of Tech Giants Moved The Most Today: Microsoft, Activision, Alphabet, and More.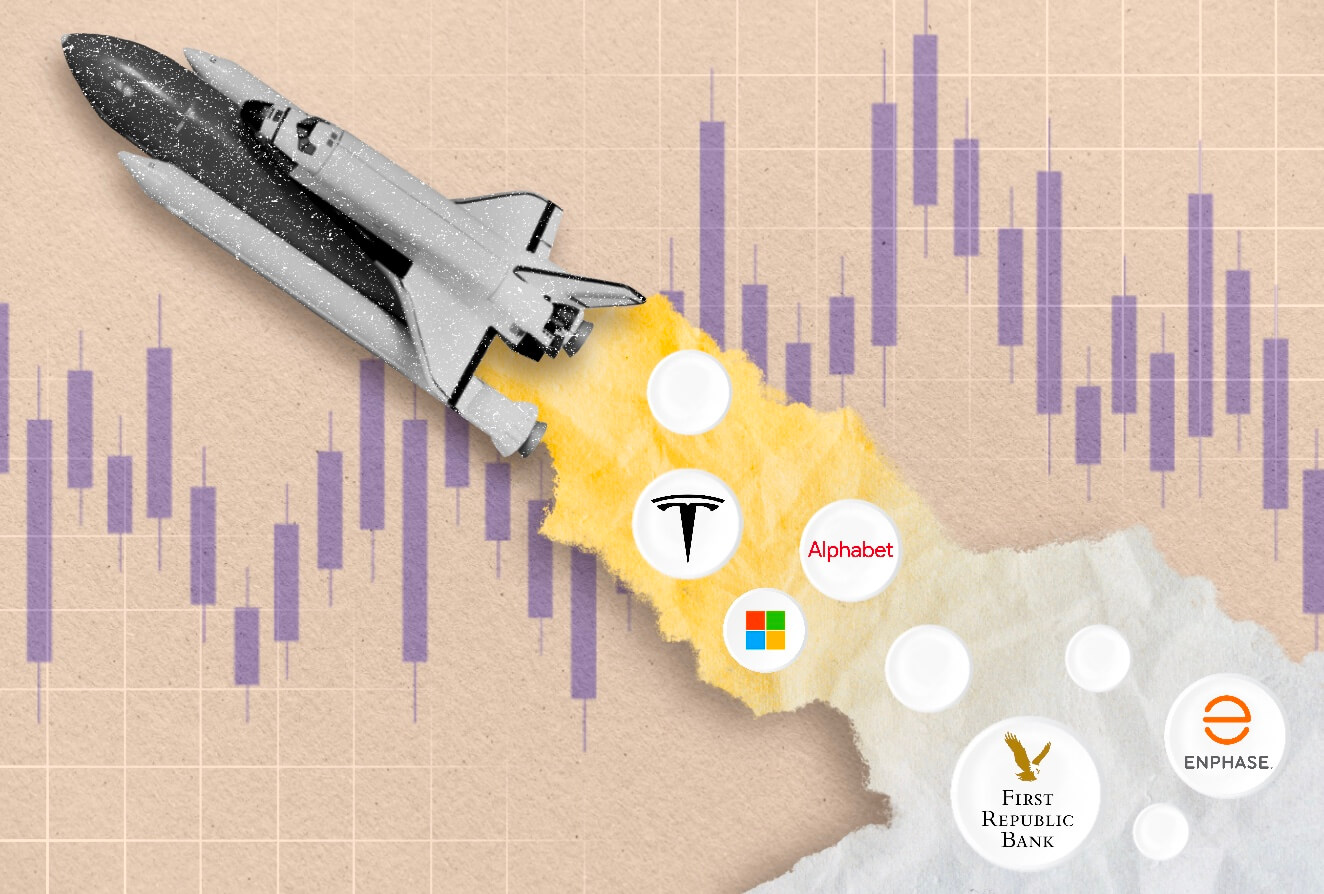 Stock traded mixed Wednesday following strong earnings reports from tech giants Microsoft and Alphabet.
These stocks were moving the most:
Microsoft (MSFT) shares were up 7.3% after the software giant reported fiscal third-quarter results that were above analysts' expectations and revenue growth of 31% at Azure, the company's cloud arm. Microsoft predicts constant-currency growth at Azure of 26% to 27% in the fiscal fourth quarter, slightly better than Wall Street's average prediction of 25.8%.
Even after the United Kingdom's antitrust authority banned Microsoft's $69 billion acquisition of Activision Blizzard (ATVI), the company's shares remained higher. Activision's stock dropped 11.2% to $77.06. The video game company released its quarterly results a day early, with net bookings and profitability above forecasts.
Another one of tech giants Alphabet (GOOGL), the parent company of search engine Google, revealed first-quarter results that were higher than expected, and its board of directors approved a $70 billion stock repurchase program. Ad revenue decreased to $54.6 billion in the third quarter, down from $54.7 billion the previous year, but still exceeded experts' estimates. The stock was up 1.1%.
Enphase Energy (ENPH), an energy technology business, posted first-quarter results that were above Wall Street estimates but projected for lower-than-expected second-quarter sales. The business expects second-quarter sales of $700 million to $750 million, which is less than the $762 million predicted by Wall Street. The stock was down 22.7%.
Other solar equities were also falling. First Solar (FSLR) was down 4.6%, while SolarEdge Technologies (SEDG) fell 9.6%.
PacWest Bancorp (PACW) rose 10.4% after the regional lender announced that deposits have steadied in recent weeks. Total deposits increased to $28.2 billion as of March 31, up from $27.1 billion reported in a March 20 update. Meanwhile, First Republic Bank (FRC), whose shares fell more than 49% on Tuesday after the bank reported a 41% drop in first-quarter deposits, was down another 28%.
Chipotle Mexican Grill (CMG) reported first-quarter earnings and sales that were above forecasts, propelling the stock up 14.5%. It is the best-performing stock in the S&P 500.
Old Dominion Freight Line (ODFL) fell 9.2% after reporting first-quarter results that fell short of analysts' estimates.
Tesla (TSLA) shares fell 3.2% to $1545.55 after Jefferies analyst Philippe Houchois downgraded the company to Hold from Buy, becoming the second analyst to do so.
Juniper Networks (JNPR) fell 2.7% after the internet networking firm announced a profit outlook for the second quarter that was lower than expected.
Thermo Scientific (TMO), the scientific-equipment business, fell 2.2% after reporting first-quarter profits aligned with forecasts, despite reduced Covid-19 testing revenue.
Texas Instruments (TXN) posted first-quarter results that were above expectations, but its sales prediction for the current second quarter of $4.17 billion to $4.53 billion fell short of the consensus of $4.44 billion at the middle. Texas Instruments stock dropped 2.1%.
Boeing (BA) surged 2% after reporting first-quarter sales that increased from the previous year. Boeing announced intentions to expand 737 airline manufacturing later this year.
And one of tech giants Meta Platforms (META), Facebook's parent company, is set to publish profits after the market closes on Wednesday.