Today's Most Active Stocks: From Disney to Tesla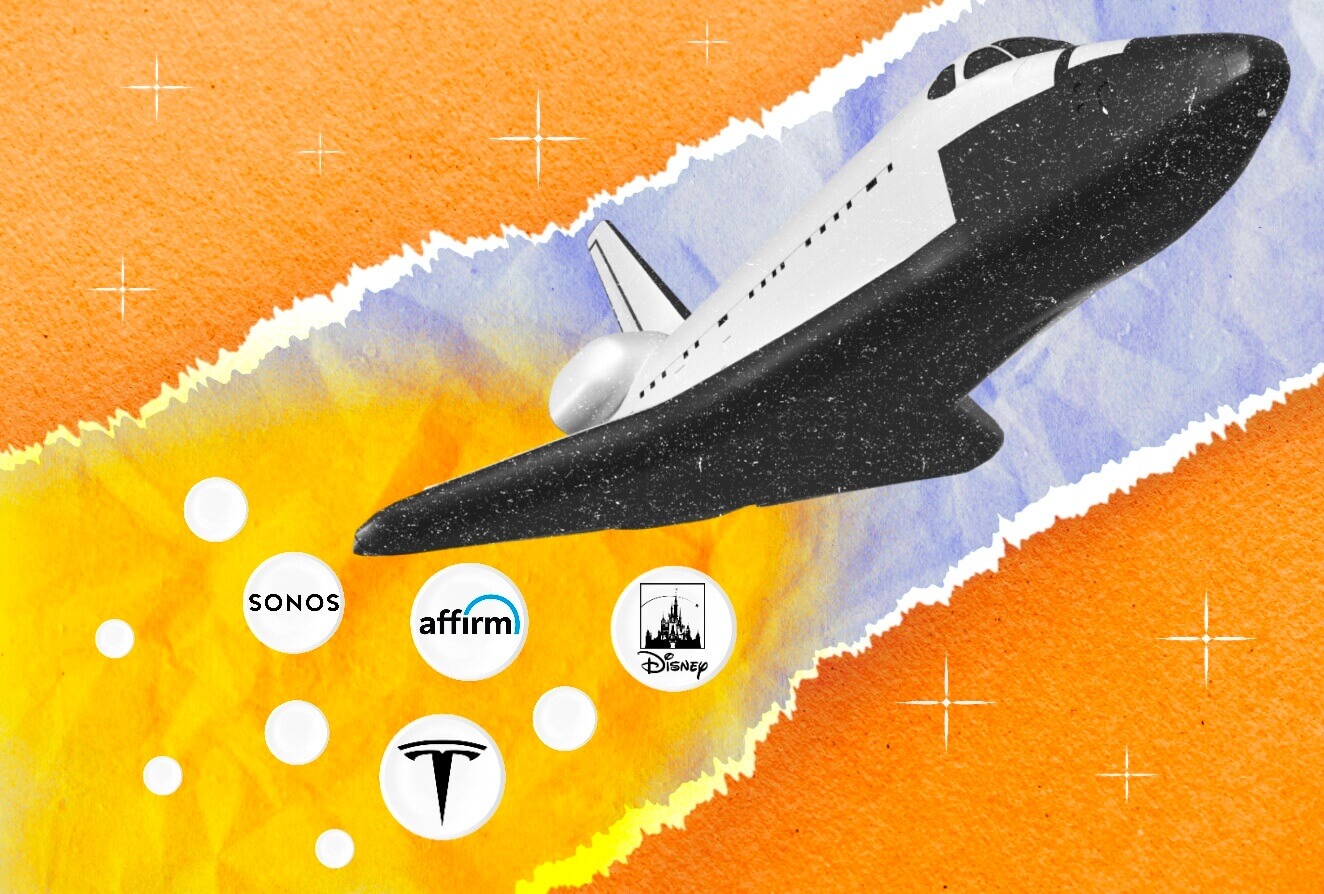 Stocks fell on Thursday, adding to their losses from the previous day as a result of hawkish statements from Federal Reserve officials.

These stocks were active on Thursday:

Walt Disney (DIS) fell 1.3% as the entertainment giant announced plans to shed 7,000 workers. The company's reorganization strategy would result in $5.5 billion in cost reductions. Disney also announced the reinstatement of its dividend after fiscal first-quarter results exceeded analysts' expectations.

Tesla (TSLA) gained 3%. Elon Musk said that Tesla's Master Plan 3 would be disclosed during the company's annual meeting on March 1.

Applovin (APP) announced higher-than-expected fourth-quarter revenue and anticipates the mobile advertising industry to remain "pretty steady" in the first quarter. The stock was up 27%.

Affirm Holdings (AFRM) said it will lay off 19% of its workforce after the buy-now-pay-later company posted a larger-than-expected quarterly loss and offered a projection that fell short of expectations. The stock fell 17%.

Sonos (SONO), the smart speaker startup, jumped 16.6% after reporting record sales in its fiscal first quarter and surpassing earnings estimates.

Globus Medical (GMED), a medical equipment company, announced the acquisition of NuVasive (NUVA), a maker of spine surgical technologies, in an all-stock transaction valued at $3.1 billion. Globus shares plunged 18%, while NuVasive increased 3%.

International Flavors & Fragrances (IFF) plummeted 19% after the firm reported fourth-quarter results that were somewhat higher than expected but offered full-year guidance lower than expected.

GitLab (GTLB) shares fell 14% after the software business announced a 7% employee reduction.

Baxter International (BAX) dropped 12.2% after the medical supplies firm posted fourth-quarter results that fell short of estimates and fiscal-year projections that fell far short of Wall Street expectations.

Mattel (MAT) fell 11% after the toymaker's fourth-quarter profit, and sales fell short of analysts' expectations. The business also forecasted flat sales in 2023.

MGM Resorts (MGM) increased by 6.4%. The casino firm reported fourth-quarter revenue that was above estimates and unveiled a $2 billion stock repurchase program. Wynn Resorts (WYNN) surged 4.7% after reporting quarterly revenue that exceeded expectations.