Top 10 Most Influential Women In Wealth Management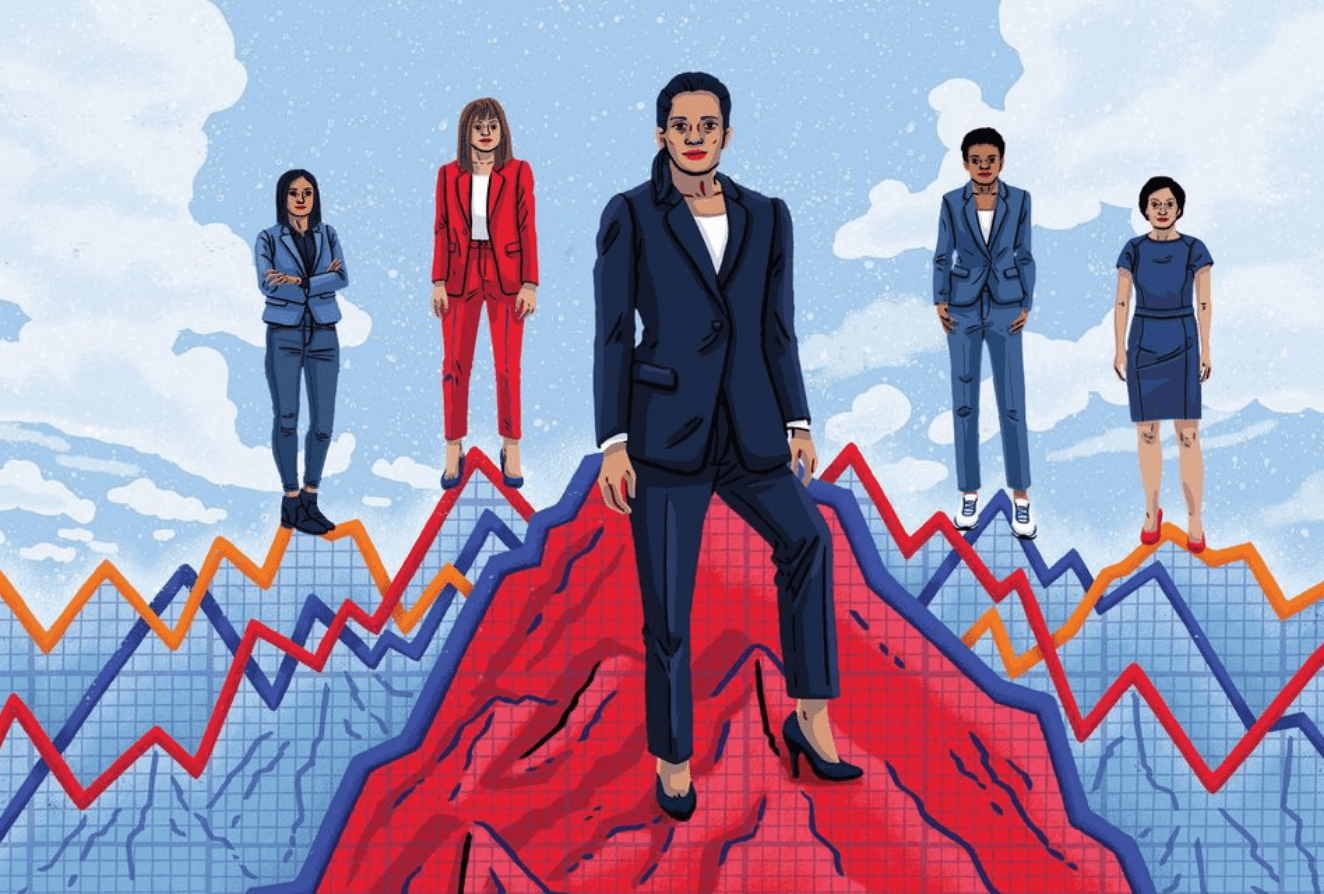 Women are becoming more and more visible and influential in the financial world, particularly in the realm of capital management. The newest list of the 100 Most Influential Women in US Finance features ten leading wealth managers, such as Morgan Stanley's Carla Harris and Ellevest's Sallie Krawcheck.

The master list includes senior executives from some of the leading banks and brokerages of the US, asset managers, financial analysts, government officials, and lawmakers. The list was narrowed to highlight ten women with leadership roles in a wealth management sector, either for their work advising investors (directly or through a digital platform they created) or for holding senior roles at wealth management businesses.

This is not a quantitative list, but rather a qualitative look at ten women who have made a major influence on the field of wealth management in the last year:

Sallie Krawcheck, CEO and co-founder of the digital investment platform Ellevest.

The last year was undoubtedly the most difficult in her career. Krawcheck says, and I say that having gone through times of the economic crisis at big financial organizations. However, she notes that experiencing instability at a business that isn't yet successful has its unique challenges.

Stephanie Cohen, Goldman Sachs' co-head of consumer and wealth management.

Last year, Goldman's consumer business brought in $1.2 billion in revenue, and its entire division generated $6 billion, or 13% of the company's income. 'This is just the beginning,' Cohen comments.

Carla Harris, Morgan Stanley's vice-chair of global wealth management and senior client adviser.

Harris, who logged fewer work travel miles than she did before the lockdowns, has used her free time to write another book, record an album of Christmas music, and expand Morgan Stanley's accelerator for small businesses, the Multicultural Innovation Lab.

Penny Pennington, managing partner, Edward Jones.

Prior to joining Edward Jones as an advisor in Michigan in 2000, Pennington was a corporate banker for 14 years. Over time, she moved to the company's main office in St. Louis, became a principal, and rose through the ranks, finally heading over the client strategies group in 2015.

Liz Ann Sonders, Charles Schwab's top investment strategist.

When speaking to investors, Sonders states she "always tries to build on a historical basis." This is especially critical for rookie traders or investors, she explains.

Karen McDonald, financial advisor and managing director at Morgan Stanley Wealth Management.

Despite the particular hurdles posed by the pandemic, her group's holdings and profits increased by around 35% in 2020. McDonald is placed fifth on this year's list of the Top 100 advisors for 2021. "We've developed such a great team culture that it's certainly helped us to succeed," she comments. Ida Liu, Citigroup's global head of private banking.

Liu has been in this post since May 2019, overseeing private banking operations in the United States and Canada. This company assists customers with ultra-high income on assets worth approximately $550 billion. Since Liu came over, it has consistently generated a double-digit profit increase and an unprecedented number of customers each year.

Mary Callahan Erdoes, CEO, J.P. Morgan Asset and Wealth Management.

Erdoes organized her 25,000 staff members to move quickly to remote work when the signal was given last spring to do so. "It's a true monument to those who aren't often honored," adds Erdoes, who decided to join JPMorgan Chase in 1996 and has been in her present position for 11 years. She discusses ten issues that will characterize the development of wealth management in May Barron's essay.

Gunjan Kedia, vice chairman of US Bancorp's wealth management and investment services business.

"I moved to the United States after graduating in engineering in India. At the time, I had no idea that I would end up running a wealth management firm because we had no money to speak of. But I guess I followed the classic story of immigrants in America," Kedia says.

Christine Benz, personal finance columnist, Morningstar.

Benz, who began her career in finance in 1993 as an editor and rose to her present position in 2008, has made teaching ordinary investors a primary focus of her 28-year professional life.