Transport Stocks Keep Falling As Analyst Says A Freight Recession Is 'Likely Inevitable'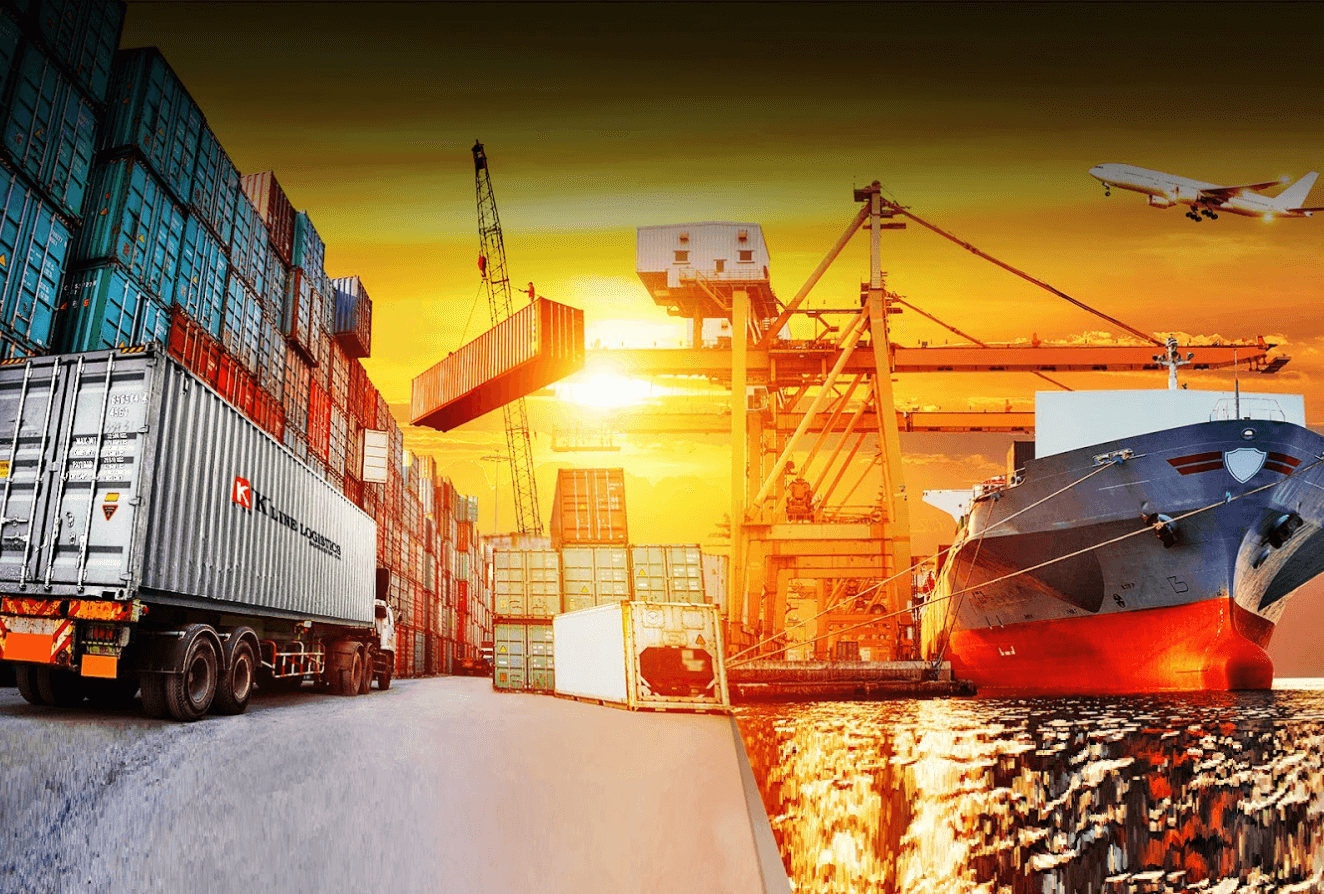 Wall Street's recent contempt for the transport sector persisted on Friday, with analysts expressing concerns about a "rapidly" worsening market situation and an increased possibility of a freight downturn.

On Friday, BofA Securities strategist Ken Hoexter downgraded nine transportation equities, including two double downgrades. Brian Ossenbeck of J.P. Morgan upgraded one stock while lowering his target prices on more than a dozen others.

The Dow Jones Transportation Average fell 0.6% in afternoon trade Friday, a day after rebounding 0.3% to end a six-day losing trend, the largest in more than two years. The Dow transports have dropped 13.2% in the last eight trading days, while the Dow Jones Industrial Average, which gained 283 points, or 0.8%, on Friday, has fallen just 1.2% in the same period.

After such a sharp decline in the segment, J.P. Morgan's Ossenbeck said that many investors have wondered how much downside remains and what looks appealing after the selloff. However, he still recommends cutting bait rather than bottom fishing.

"Generally, despite the big decrease over the previous two weeks, we didn't find much confidence in bottom-fishing at this stage based on our discussions," Ossenbeck said in a research note.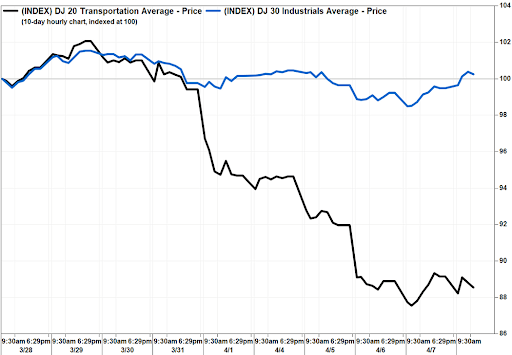 According to BofA's Hoexter, he cut his ratings by around one-third of the equities he monitors due to "deteriorating demand perspectives and rapidly declining freight rates." In a note to investors, he stated that transportation sector indications had become "increasingly weaker" due to evidence of decreasing demand rather than growing supply.

Among those downgraded, the stock of package-delivery company United Parcel Service Inc. fell 0.9%, bringing the company's eight-day losing streak to 14.1%.

Hoexter downgraded the stock to neutral from buy and lowered his price target to $204 from $243, noting "growing pressure" on consumer growth. While UPS saw increasing-price opportunities as sector surcharges improved, it was also facing a "decelerating rate" of volume growth, according to Hoexter.

He also cut his ratings on Canadian Pacific Railway Ltd., Union Pacific Corp., Saia Inc., TFI International Inc., ArcBest Corp. from buy to neutral, and Werner Enterprises Inc. from neutral to underperform.

Hoexter shifted from buy to underperform for Schneider National Inc. and Triton International Ltd.

As JPMorgan's Ossenbeck said, he reduced target prices and profit expectations on many transportation firms because "freight market conditions dramatically worsened in the latter half of March."

While fundamentals were "poor," and the latest Federal Reserve aggressive statements didn't help, his main concern was "the few guardrails ahead as the consumer weakens and inventories re-stocking finishes."

"The probability of a freight recession is growing, and it is almost certainly unavoidable in a sector where capacity additions usually exceed demand and rates remain around all-time peaks," Ossenbeck noted.

He reduced his target prices for 14 equities, including UPS, which was reduced to $229 from $262. He did, though, upgrade C.H. Robinson Worldwide Inc. to overweight from neutral and increased his price target to $117 from $92, as well as increased his price target on Union Pacific Corp. shares to $276 from $267.

C.H. Robinson, according to Ossenbeck, could gain market share and improve profits in a down transportation market since it had repriced more than half of its contracts shortly before rates collapsed and had previously announced a significant expansion in its staff for 2022.