Twitter and Elon Musk Are Again in The News. So Bye, Tesla Stocks!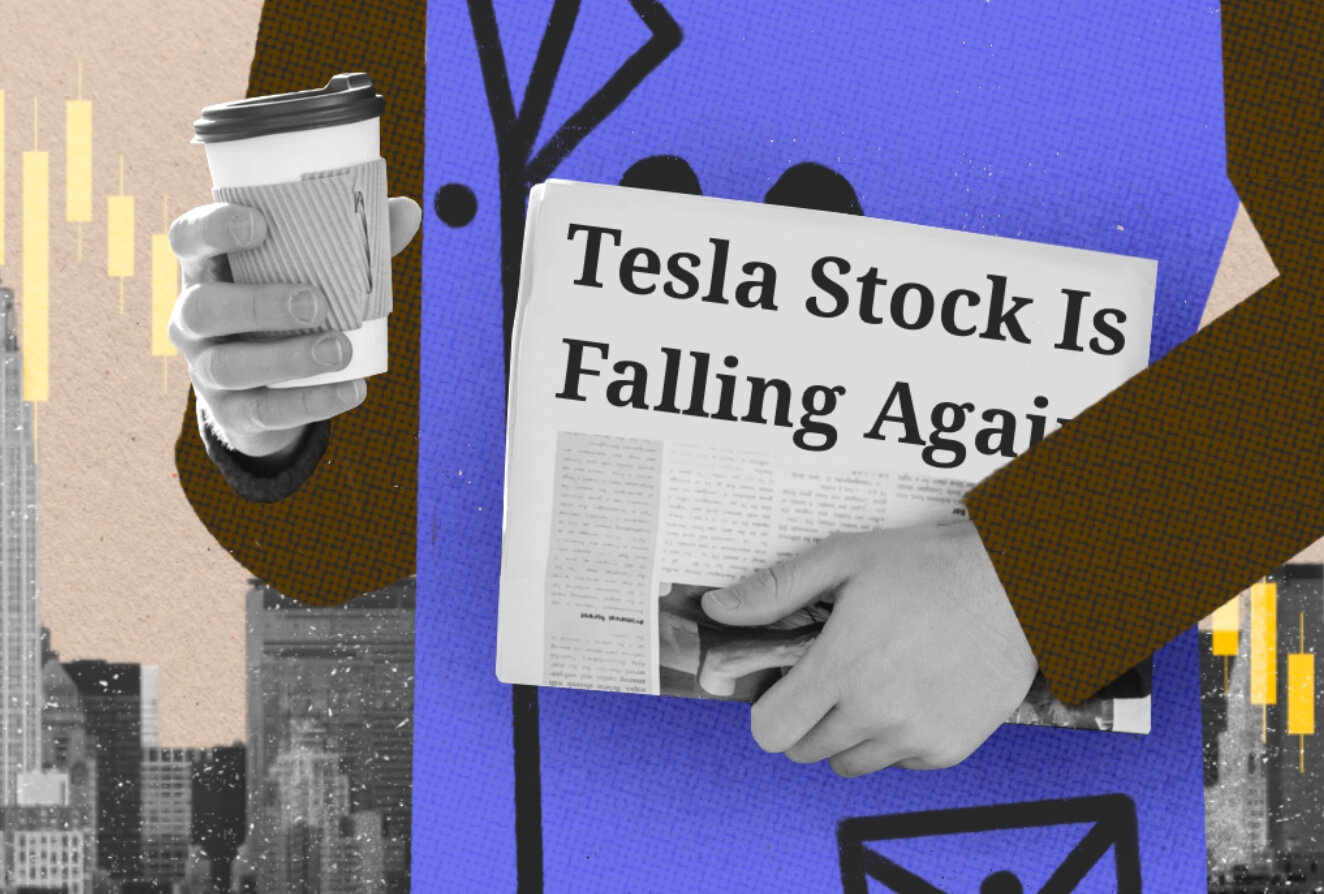 On Wednesday, Tesla shares fell once more, marking the third day in a row and the fifth time in the previous six.

Undoubtedly, the company's investor day caused the fall, but it's hardly a coincidence that Elon Musk, the CEO, is again generating headlines with Twitter.

Tuesday, Elon Musk, the owner of Twitter and CEO of Tesla (TSLA), engaged in a worrying Twitter fight after trading comments with and about a former Twitter employee who claimed that Twitter owed him money.

Musk criticized his work ethic and brought up a physical impairment. He expressed regret on Twitter after dealing with the employee and added that it is preferable to discuss in person rather than through a tweet.


I would like to apologize to Halli for my misunderstanding of his situation. It was based on things I was told that were untrue or, in some cases, true, but not meaningful.

He is considering remaining at Twitter.

— Elon Musk (@elonmusk) March 7, 2023
On Tuesday, stocks slumped 3.1%, while the S&P 500 and Nasdaq Composite declined 1.5% and 1.3%, respectively. On Wednesday,
Tesla's
shares dropped 3%. The stock underperformed the market, although it is hard to pinpoint the specific cause. A lot is going on, as is typical of Tesla.
The stock is down about 8% since the analysts' event on March 1, where more Tesla senior executives met with investors during the protracted event. The EV giant also revealed information about the location of the company's next plant in Mexico. On the other hand, Wall Street was expecting more information and perhaps even a prototype of a more affordable car that would increase the size of the market Tesla could enter.
In 2022, a Tesla cost around $54,000 on average.
Naturally, Tesla has drastically reduced the cost of its automobiles in 2023, which in a way, led to a downgrade on Wednesday. Adrian Yanoshik, an analyst at Berenberg, lowered the stock from Buy to Hold. In reality, his price goal increased from $200 to $210 per share. (Tesla shares were trading at about $170 when he established his $200 price goal for the stock.)
"Tesla's new plants offer multi-year opportunities in capital and labor efficiency," wrote Yanoshik in his report. He still believes Tesla is the EV cost leader, "however, we downgrade our rating to Hold now that our Buy thesis, based on misplaced fears of a price war, appears to have been accepted by the market."
As Tesla reduced the cost of its vehicles in China on January 6, its stock price fell to a 52-week low of $101.81. Before the investor event started on March 1, Tesla shares increased by 99% from their low point. Once the initial shock subsided, investors concluded that the cuts were a wise tactical choice.
Yanoshik doesn't see the stock's price rising much further after that rise.
Tweets, ratings, and pricing all influence Tesla stock. Governmental inquiries may also be used. The Federal Trade Commission was investigating Twitter layoffs, according to a Tuesday evening Wall Street Journal article, citing potential threats to customer data.
Musk referred to the FTC's inquiries as a terrible case of politicizing government agencies and suppressing the truth.
"Protecting consumer's privacy is exactly what the FTC is supposed to do," said an FTC spokesperson in an emailed statement. "It should come as no surprise that career staff at the commission are conducting a rigorous investigation into Twitter's compliance with a consent order that came into effect long before Mr. Musk purchased the company."
Twitter does not matter much to Tesla in the long run unless Musk has to sell Tesla stock to fund losses. Buying and backing
Twitter
forced Musk to sell some of his Tesla stock, disappointing Tesla investors in two ways. For starters, investors don't like it when insiders sell stock in companies they own. Musk also sells shares in a way that is hard to predict, which can put pressure on the stock over a short period. Investors would prefer that Musk sell stocks in a more organized way, using a broker to arrange a block sale or a predetermined plan, as other executives do.
Tesla stock is also down since it just had significant growth. After a significant run, shares frequently stall while investors wait for the next stimulus. Less tweeting in the Tesla case counts as a catalyst.