Here's Why China's Thirst for Freshwater May Be Bad News For Global Economy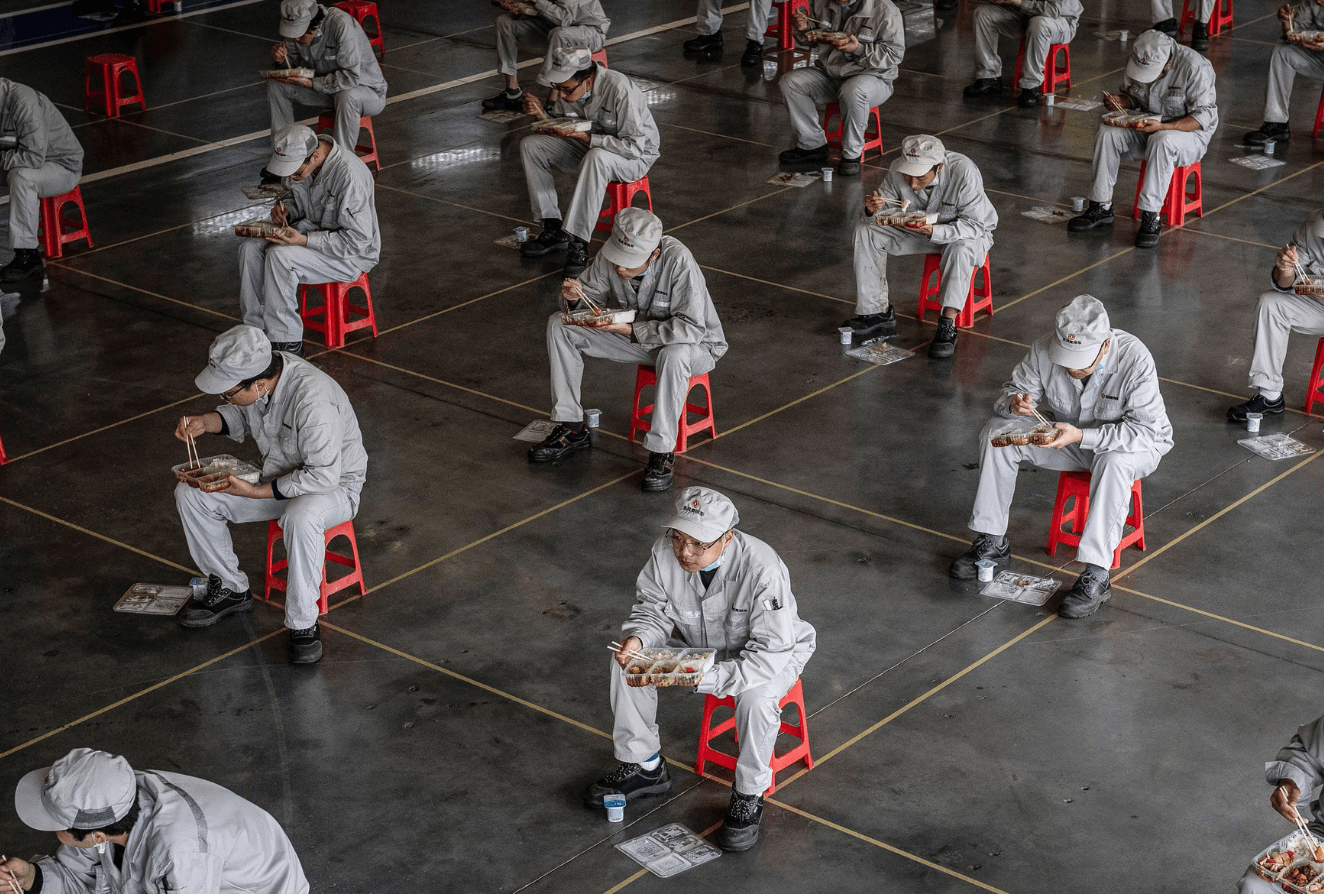 China is in the grip of a severe water scarcity issue, aggravated by an unprecedented heat wave. The drought has proven disastrous for China's industry.

Global investors must also pay heed. Water is essential for power generation, industry, agriculture, and manufacturing, so water scarcity is limiting agricultural production in China and exacerbating a severe domestic energy crisis that mirrors Europe's, affecting virtually every economic sector, particularly manufacturing.

Few industries are immune to supply-chain shocks emerging from China, given that the rest of the world still imports around $3.36 trillion of Chinese economic output each year.

As this combined water and energy crisis has emerged in recent months, the Chinese Communist Party has prioritized water and power for homes above industry, almost ensuring further — and significant — cuts in industrial production. These supply shocks will echo across global supply networks and financial markets, with scary and unpredictable global economic effects.

Despite the water problem and Beijing and Washington's shared goal to lessen economic reliance, China's grip on vital energy supply chains is likely to grow. China's share of the worldwide polysilicon market — a critical component of photovoltaic solar panels — has just reached 80% and is expected to rise further.

The supply chain for lithium-ion batteries, graphite, nickel, and the majority of rare-earth materials used in renewable energy, electronics, and defense manufacture is dominated by China. Since January 2021, polysilicon market prices have nearly tripled, while lithium metal prices have nearly quintupled, illustrating how little slack there is in the market, even before the recent escalation of the Chinese water issue. As Covid-related and other market constraints eased in spring 2022, lithium battery pack prices moderated — but market deliveries more than quadrupled year on year, leaving supply tight and vulnerable to disruption.

The drought and heat wave have probably been exacerbated by climate change. Ironically, this poses a challenge to some of the well-capitalized companies that are favorites of environmental, social, and governance investors and the sustainability crowd. Apple had 380 suppliers in mainland China in 2019, accounting for 46% of its overall supply chain. The corporation has recently gone to tremendous pains to lessen its reliance on China for suppliers.

However, because "the great majority of Apple products" are still produced in China, Covid-related supply-chain concerns in China have created severe production interruptions, showing persistent susceptibility. Tesla, the poster child for the clean-energy economy, inked long-term supply agreements with two Chinese firms in July. This has the impact of further concentrating Tesla's China supply chain for its Shanghai "gigafactory," as Tesla refers to its facility, increasing its sensitivity to China's drought. Tesla's facilities have high water requirements. The inauguration of Tesla's Berlin gigafactory was delayed due to a lack of available water.

Indeed, China's severe water scarcity is already impacting its supply-chain resilience, with industrial customers fearing catastrophic power outages in both 2021 and 2022. This puts China's economy in jeopardy, forcing the CCP to choose between sustained economic expansion and the depletion of water supplies. As a result, the underlying premise that has fueled most of the global economy for decades — that China can continue to manufacture low-cost goods — is now more doubtful than ever. Capital markets will go through a hard period of adjustment as the new reality is priced in.

Beijing does have choices for minimizing water usage or increasing supply, but all come with significant political consequences for the CCP. These include pressuring Chinese consumers to adjust their eating habits, such as eating less meat, drastically boosting the price of water for farmers and industry, and protecting water supplies from rivers that pass into neighboring nations. Everything would be problematic.

Beijing is making use of atmospheric manipulations. Cloud seeding techniques increase rainfall but also likely intensify severe weather patterns. Beijing has historically relied on water transfers from wetter to drier areas. However, indicators of severe water stress in previously considered water-rich places, such as the Pearl River Delta, warn that these transfers may soon become unfeasible. Large-scale desalination is also unfeasible due to a large amount of power required and the absence of distribution networks to transfer water from the coast to China's interior.

This puts Chinese policymakers in a tough position. However, it may make things easier for investors: China's economic forecast is significantly more volatile. Buyers should take caution.