Why Is Lithium Stocks Getting Crushed Again?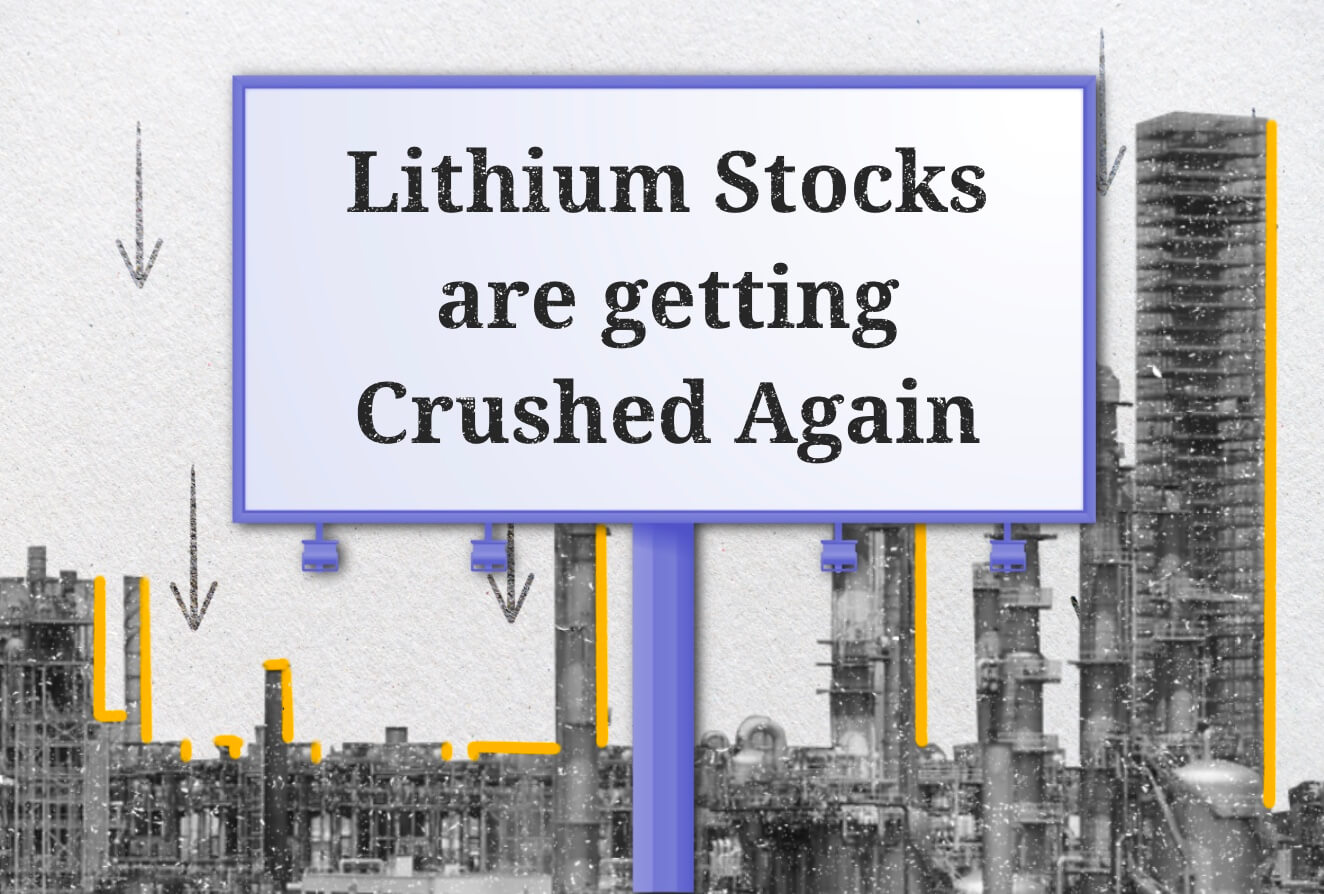 Lithium mining stocks have been on a roller coaster recently, thanks to declining prices and industry competitors.
Shares of Albemarle, Livent LTHM, and SQM dropped 10%, 5.5%, and 18.6% on Friday, respectively. The S&P 500 SPX and Dow Jones Industrial Average DJIA both rose about 0.1%. 
There are a few things these three share in common. They are all prominent lithium product providers. It is an important component in lithium-ion batteries, which power electric cars. In addition, all of the firms' mine lithium in South America. Albemarle, SQM, and Livent operate in Chile and Argentina, respectively.
Chile is to blame for the stock market's decline. Chile intends to gradually nationalize the lithium industry, with the state retaining a majority stake and collaborating with lithium miners. Chile accounts for around 30% of the world's raw lithium stocks. Only Australia is larger, accounting for over half of the total.
"We will continue to collaborate with the government of Chile regarding the proposed national lithium strategy. We have many shared interests, including how best to grow the lithium market and deploy new sustainable technologies. Our current contract with the Chilean state is valid through 2043. We expect no material impact as the Chilean government made clear it will fully respect existing contracts," – Albemarle said in an emailed statement.
SQM refused to comment.
Because EV demand is increasing, lithium stocks are in the sights. According to US government statistics, global lithium consumption has increased at an astonishing 12% per year on average over the last 27 years. It is predicted to grow fivefold during the next seven years. Lithium prices almost exceeded $90,000 per metric tonne in November, up from under $10,000 before the outbreak. Prices have now dropped to about $25,000 per metric tonne. The lithium sector still needs to catch up, resulting in instability.
Price volatility has also prompted the world's biggest battery manufacturer, Contemporary Amperex Technology Co Ltd (300750. China), or CATL, to guarantee clients embedded lithium stocks price of $20,000 per metric tonne on half of the batteries they purchase from CATL. This approach was intended to increase CATL's market share but also caused Albemarle shares to fall almost 10% on February 17.
Shares of lithium miners based outside of Chile and Argentina are surging. On Friday, Piedmont Lithium (PLL) and Sigma Lithium (SGML) climbed 2.4% and 3.5%, respectively. However, Lithium Americas (LAC) shares fell 1.4% after rising earlier.
Piedmont is involved in projects in Canada, Africa, and the United States. Sigma is working on a project in Brazil. Lithium Americas has a project in the United States. It also has an operation in Argentina. All three of those businesses are tiny and are seeking to increase capacity.
Albemarle's operations are not limited to Chile. It also has properties in North America and Australia.
The rise of electric vehicles has had some unanticipated implications. One example is the probable nationalization of Chilean industry.