Best High-Yield Savings Accounts For March 2023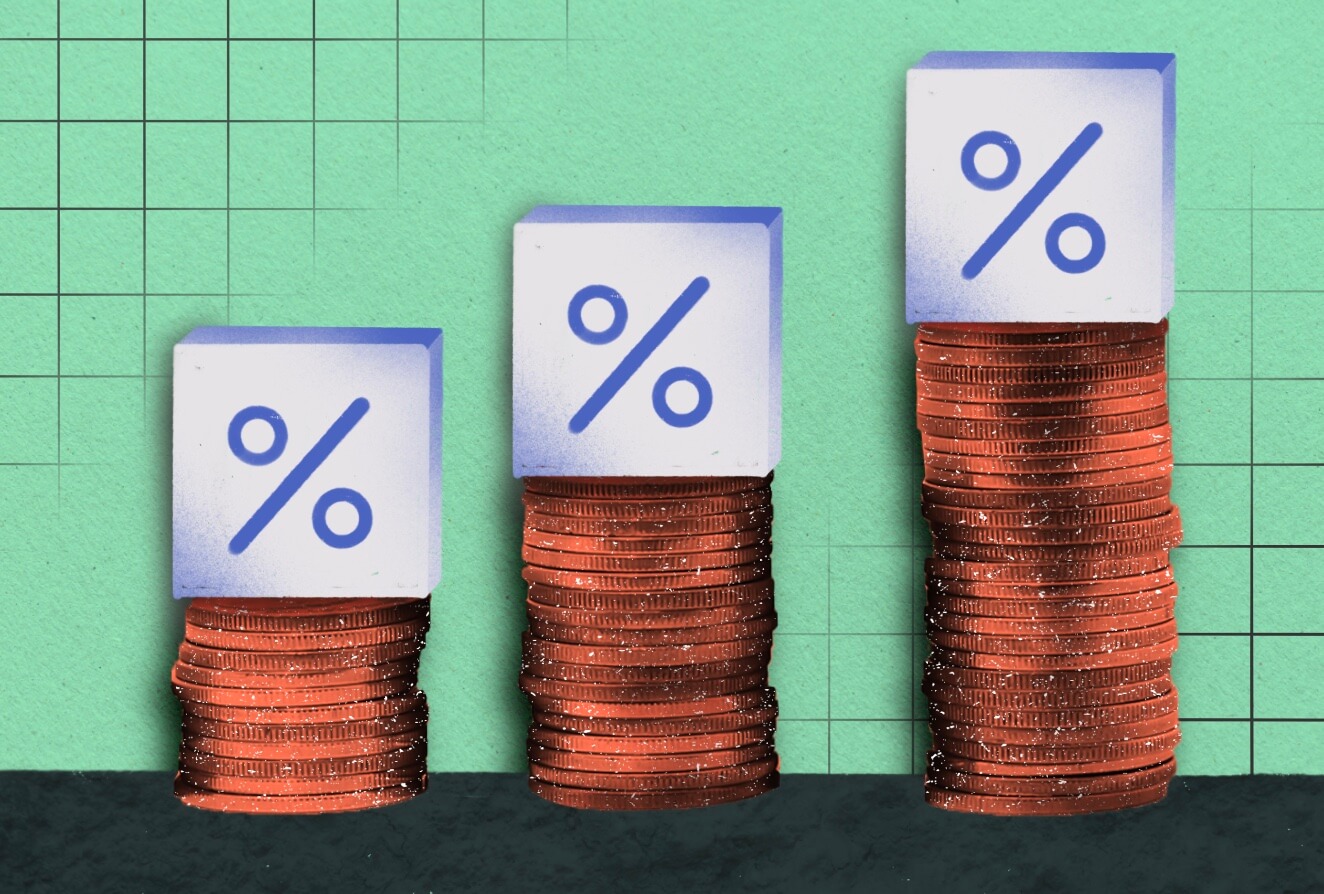 If you have ever dealt with a bank – and I find it hard to think you haven't – you have probably considered opening a savings account to earn passive income over time.
This is a typical practice since many individuals want to see their assets grow over time through the accumulation of interest. But not all accounts and banks provide the same incentive rates, so shopping around and discovering the best one is important.
Now comes the role of high-yield savings accounts. While the average return on a standard savings account is only 0.33%, a high-yield savings account may offer you far more. In 2023, for example, the average interest rate on these bank accounts will exceed 4%.
Putting money into a high-yield savings account can help you reach your goals more quickly, whether they are short-term, like a trip, or long-term, like a down payment on a house.
Below we will discuss the idea and profitability of high-yield savings accounts and highlight several examples offered by different financial institutions.
Key Takeaways
High-yield savings accounts usually offer a higher interest rate than traditional savings accounts.
The annual percentage yield (APY) is the effective rate of return on investment when compound interest is considered.
Various banks and credit unions have varying rates, different minimum balance requirements, monthly maintenance fees, ATM fees, etc., so research well before you deposit money.
FDIC, or Federal Deposit Insurance Corp, insures US citizens' savings account deposits up to $250,000.
The APYs and requirements listed in this article are accurate as of the publication date but are subject to change.
What Is A High-Yield Savings Account?
As the name itself suggests, a high-yield savings account, or high interest savings account, typically provides greater rates of interest, allowing your funds to grow even more quickly as they sit in the account.
The rate offered on these accounts is expressed as an annual percentage yield (APY). With a higher APY, your funds will increase more quickly.
Nevertheless, the APY offered by savings accounts at the time of the signup is often subject to change. These rates are not fixed and often go up or down in response to movements in the federal funds rate set by the Federal Reserve.
The present economic situation has resulted in a decline in savings rates, although the best accounts still provide returns of more than 12 times those of standard savings accounts.
Notably, high interest savings account annual percentage yields (APYs) tend to increase in tandem with further Fed rate hikes.
Additionally, in most cases, not only does your money receive a higher interest rate with a high-yield savings account, but you also have the same access to your funds as with a standard savings account.
What Is APY, And How Is It Calculated?
APY is the effective rate of return on investment when compound interest is taken into account. In contrast to simple interest, compound interest is calculated periodically and added to the balance immediately.
As interest is based on the final balance of the account, this amount will rise with each passing period.
APY normalizes the rate of return on investment. To do this, it computes the real annual growth rate predicted from compound interest, presuming the funds are deposited. The annual percentage yield is calculated as follows:
r = period rate
n = number of compounding periods
The rate of return is the ultimate criterion by which every investment, be it a CD, stock, or government bond, is evaluated. The rate of return is the increase in value of an investment expressed as a percentage over a given time period, often one year.
Yet, comparing returns on assets with various compounding periods can be challenging. Both daily and quarterly/biannual compounding is possible.
By ignoring the impacts of compound interest, comparing rates of return by expressing the percentage value over one year delivers an inaccurate result.
Therefore, knowing the frequency of compounding is crucial because the quicker an investment increases, the more often compounding must occur. This is because each time it compounds, the interest received during that period is added to the original balance. Future interest payments are computed based on the greater main sum.
Notably, annual percentage yield (APY) rates change often, and what was once a competitive rate may no longer be so due to changes in the broader economy.
As the Federal Reserve boosts interest rates, annual percentage yields (APYs) on savings accounts often rise as well. Thus, when monetary policy is restrictive or tightening, APY rates on savings accounts are usually higher.
Top High-Yield Savings Account Rates
Here's the list of the top 15 high-yield savings accounts ranked by APY. However, note that the APYs and requirements listed below are up to date as of the publication of this article and may change over time.
How To Open A High-Yield Savings Account
While opening a high-yield savings account is pretty straightforward and trivial, there are a few mandatory things to consider before committing to it. Here's a list of several mandatory steps before opening an account.
1. Search For The Best Rates
A major traditional bank's savings account rate is probably not very attractive if you keep your checking account there. But hundreds of different banks and credit unions are now accessible nationwide, and you will need to research well to find the best savings rates.
2. Submit The Application
After settling on a financial institution to open your new high-yield savings account, you should complete the necessary paperwork. The procedure can take from several minutes to days, depending on the bureaucracy and requirements of the financial institution.
The interest you earn is considered taxable income, so you must provide the bank with your full name, address, phone number, email address, and Social Security Number (SSN). You will also be required to provide your driver's licence or ID information and/or a photo of the document.
3. Fund The Account
Some institutions require you to initiate an electronic transfer of funds from an external account into your new account as soon as possible during the application process to fund the minimum initial deposit.
Some banks require no minimum opening deposit, while others let you open an account without any funds.
The most frequent method of financing a new savings account is a direct deposit from another bank; however, some financial institutions also accept paper checks, mobile check deposits, and credit card payments.
4. Download The Online Banking App
After opening a new bank account, the next step is to sign up for internet banking. In some cases, you can do so immediately after submitting your online application.
5. Follow Your Account's Rules
Last but not least, ensure you have a thorough understanding of your account's terms and conditions so you can get the most out of it by going ahead with little or no expenses.
Keep track of any minimum ongoing balance requirements, as well as the federal mandate that limits withdrawals to no more than six per statement cycle. If so, make sure your account balance never drops below the required amount.
How Safe Is Your Savings With Banks?
The security of one's investments is always a top priority for anyone putting away their hard-earned money. How secure, then, are your bank accounts?
They are, in fact, relatively secure. Deposits in the United States and many other countries are guaranteed up to a specific amount by the government in the event of a bank failure, protecting both individual depositors and the broader financial system.
In the United States, deposits are now insured up to $250,000 by the Federal Deposit Insurance Corporation (FDIC).
It suggests that a married couple can feel secure depositing up to $500,000 into a joint savings account. It also suggests that a million dollars spread over four accounts at different financial institutions is safe against theft. Traditional savings accounts, money market accounts, and certificates of deposit are all eligible for FDIC insurance.
But what if you've already put away more than $250,000? If that's the case, you should talk to your bank about the protection level of your deposits and your options for protecting your whole savings balance.
You may have to split your money across several accounts at different FDIC-insured banks, each with an other owner or beneficiary.
Bottom Line
A high-yield savings account is an excellent option if you want to save money for something you'll need or want in the near future but don't need access to the funds right away.
It's not as good as a retirement or tax-sheltered investment account, but it can be an excellent substitute for some savings goals.
A high-interest savings account is a good option for an emergency fund since you can access the money whenever needed.
Nevertheless, keeping your child's college earnings in a high-yield savings account is not a good idea if you have a decade or more to invest. Your yield may be lower than the inflation rate in the long run, and APY rates tend to vary. Therefore it's not a good idea to throw your cash in a savings account for years, instead of investing it.
FAQs
Should I put my money in a high-yield savings account or invest?
Experts often recommend accumulating short-term savings and subsequently investing any surplus funds. For this reason, no-risk high-yield savings accounts are an excellent choice because they guarantee you'll never lose access to your money.
Is a high-yield savings account better than a normal savings account?
The primary distinction is the increased returns available through high-yield savings accounts. Currently, the average interest rates on a regular savings account range around 0.33%, whereas the average rate on a high-yield savings account is 3.54% or higher.
Is my money safe in an online savings account?
The federal deposit insurance corp, or FDIC, insures deposits of up to $250,000 per client at each insured bank. The majority of traditional carry this insurance that also applies to online savings accounts.
Can you withdraw money from a high-yield savings account?
Legally, consumers may withdraw or transfer funds from high-yield savings accounts up to six times a month without incurring fees.