Top Ten Richest People In The World, 2023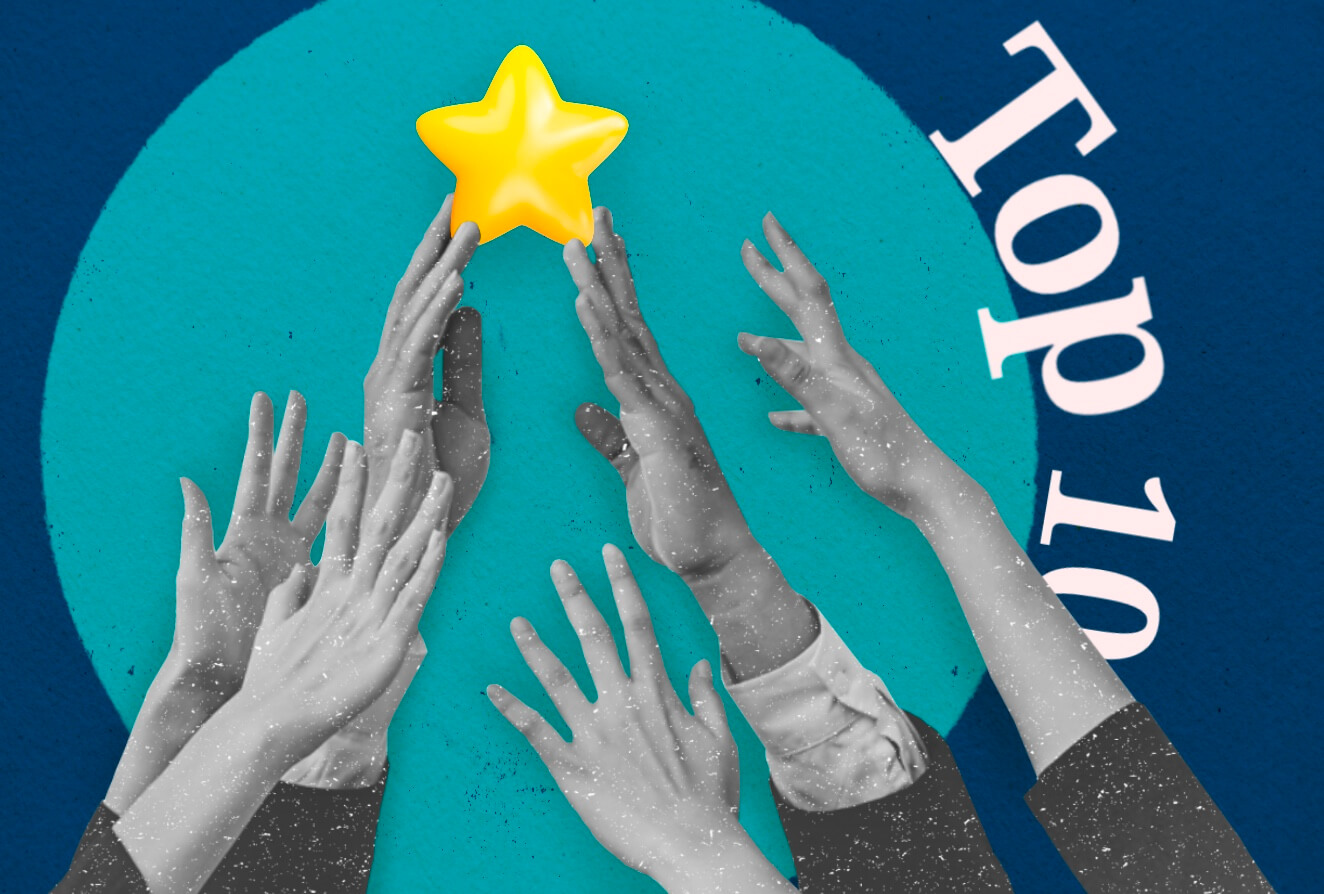 As we begin the year 2023, the world's economy continues to be primarily influenced by a select group of individuals - billionaires. These wealthy people have the power and resources to influence markets, create new industries, and even shape the political landscape of entire nations. The rise and fall of their fortunes can significantly impact global financial markets and have far-reaching consequences for people worldwide.

This article aims to present the top 10 richest people in the world as of 2023, detailing their net worth, source of income, and their impact on the global economy. The list is compiled based on the latest Bloomberg Billionaires Index, which ranks individuals based on their estimated net worth.

Bernard Arnault takes the top spot, followed by Elon Musk, Jeff Bezos, Bill Gates, and many more, so let's learn more about the world's billionaires and major finance shifters.
Key Takeaways:
The chairman of LVMH, Bernard Arnault, has a net worth of $186 billion, making him the wealthiest person and the richest man in the world.
Seven of the top ten billionaires amassed their fortunes in the technology industry.
In February of 2022, Mark Zuckerberg of Meta fell out of the top ten.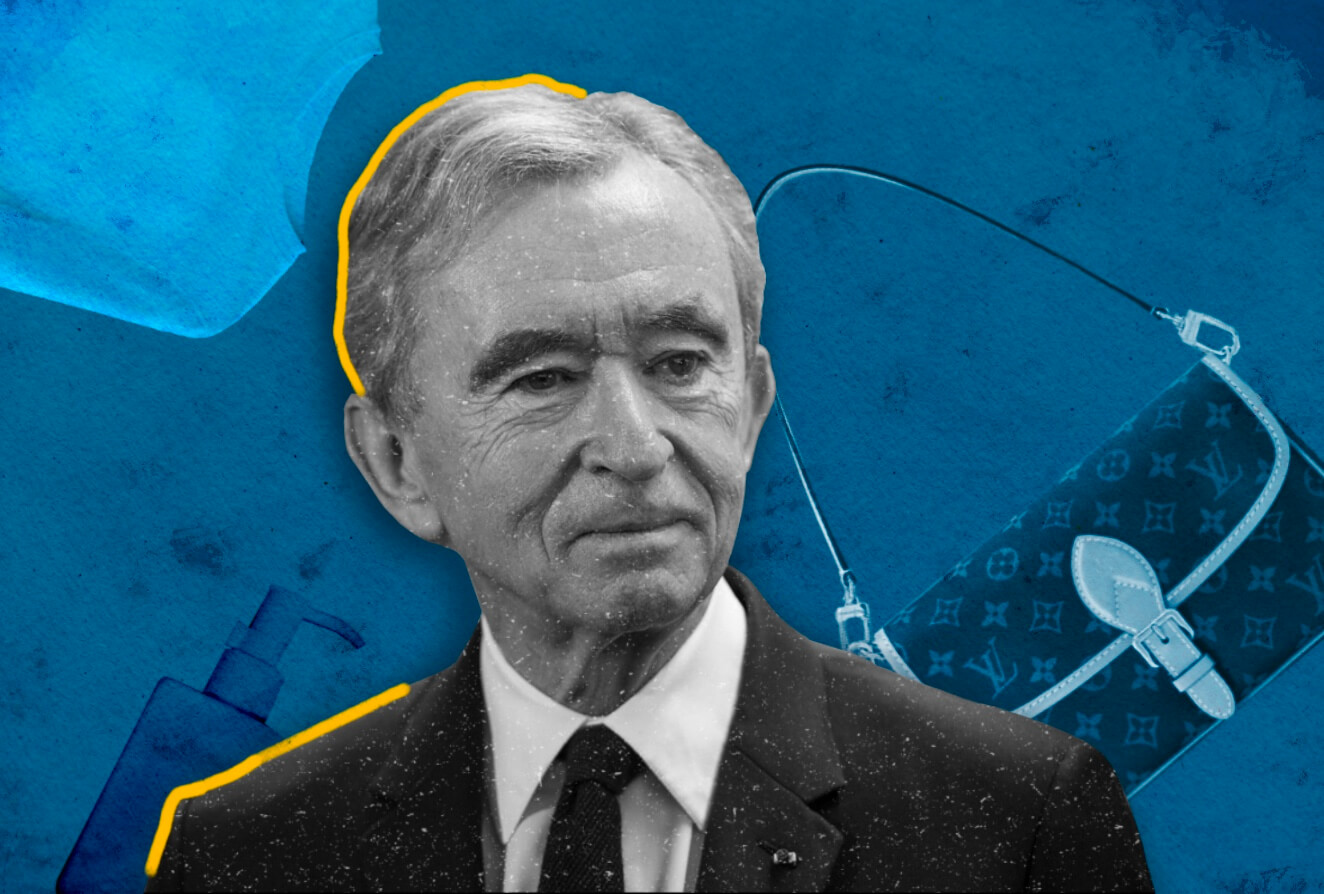 #1 Bernard Arnault - World's Richest Person

Age: 73

Net Worth: $186 billion

The world's richest person, French Bernard Arnault, serves as chairman and chief executive officer of LVMH, the largest luxury goods retailer in the world. Louis Vuitton, Hennessey, Marc Jacobs, and Sephora are all part of the LVMH family of brands.

Christian Dior SE, Arnault's holding firm, owns 41.2% of LVMH and is his primary wealth source. His family's holding firm, Groupe Familial Arnault, owns interests in Christian Dior SE and 6.2% of LVMH.

World's richest man Arnault, an engineer by education, first demonstrated his commercial savvy while working for his father's construction firm, Ferret-Savinel, and eventually took over the company in 1971. In 1979, he reorganized Ferret-Savinel under Férinel Inc., a property development firm.

Férinel continued under Arnault's leadership for another six years, until 1984, when he purchased the luxury goods manufacturer Financière Agache and restructured it, finally selling off all of its businesses except for Christian Dior and Le Bon Marché. In 1987, LVMH extended an invitation to him to the world's richest person, and by 1989, he had become the company's largest stakeholder, chair of the board, and chief executive officer.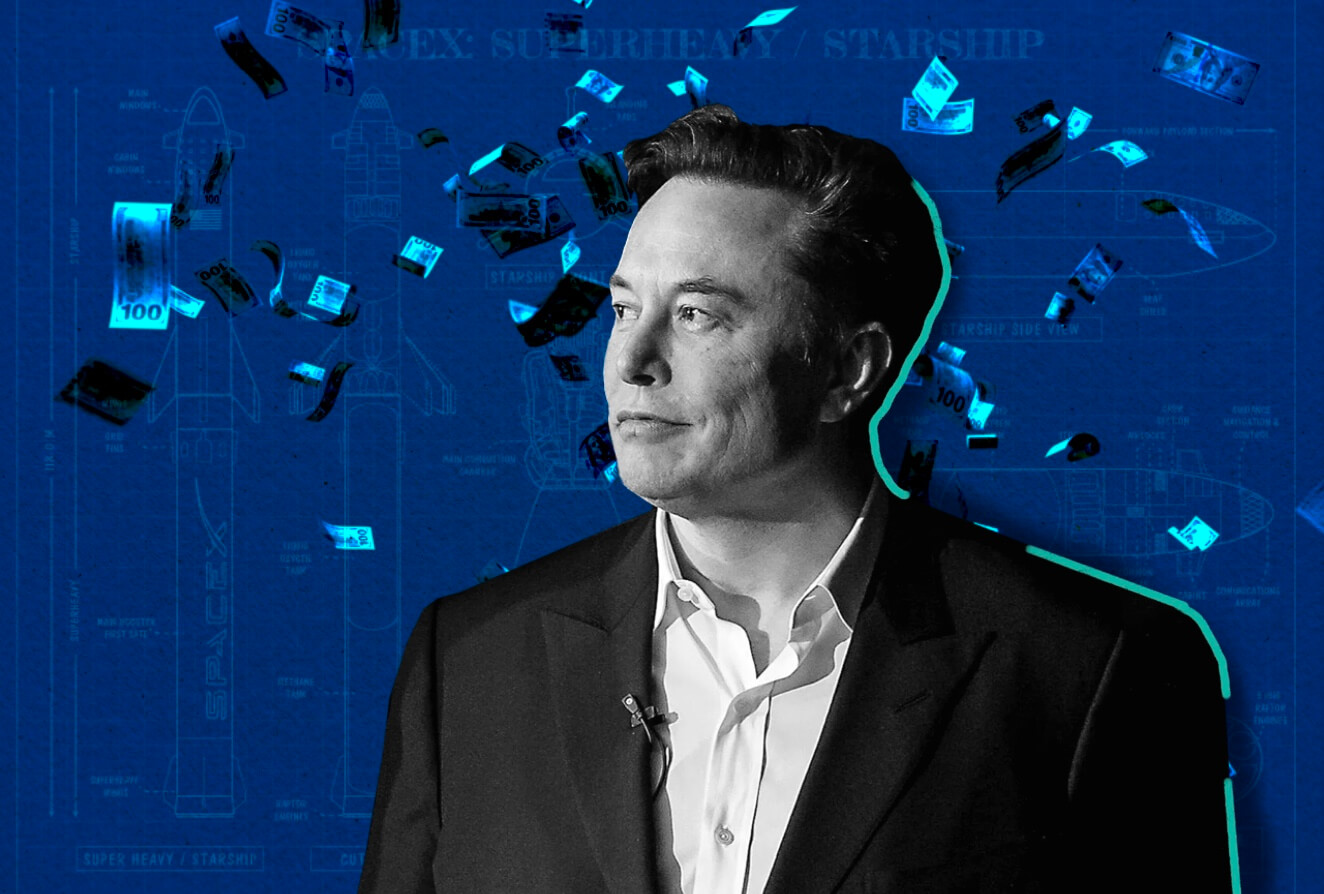 #2 Elon Musk - Second richest person in the world

Age: 51

Net Worth: $184 billion

The second richest person on the planet is Elon Musk. He started his academic career at a school in Canada before going to Penn, where he obtained BAs in both physics and economics.

Musk postponed his enrollment in Stanford University's doctoral physics program to establish Zip2, one of the first internet navigation services, instead. He invested some of the company's early profits into developing what would become PayPal Holdings, the online payment system known as X.com, which eBay later acquired.

Musk is currently serving as founder and CEO of Tesla after becoming a founder and key investor in Tesla Motors (now Tesla) in 2004. When it acquired SolarCity in 2016, Tesla expanded its product offerings beyond electric vehicles to include energy storage devices, auto parts, and solar power installations. Space Exploration Technologies (SpaceX) is a rocket company also founded and led by Musk.

The second richest person began his effort to acquire Twitter for $44 billion in April 2022. Musk intended to put up $21 — billion of his own money to close the deal. Before the purchase announcement, Musk sold 9.6 million Tesla shares for about $8.5 billion.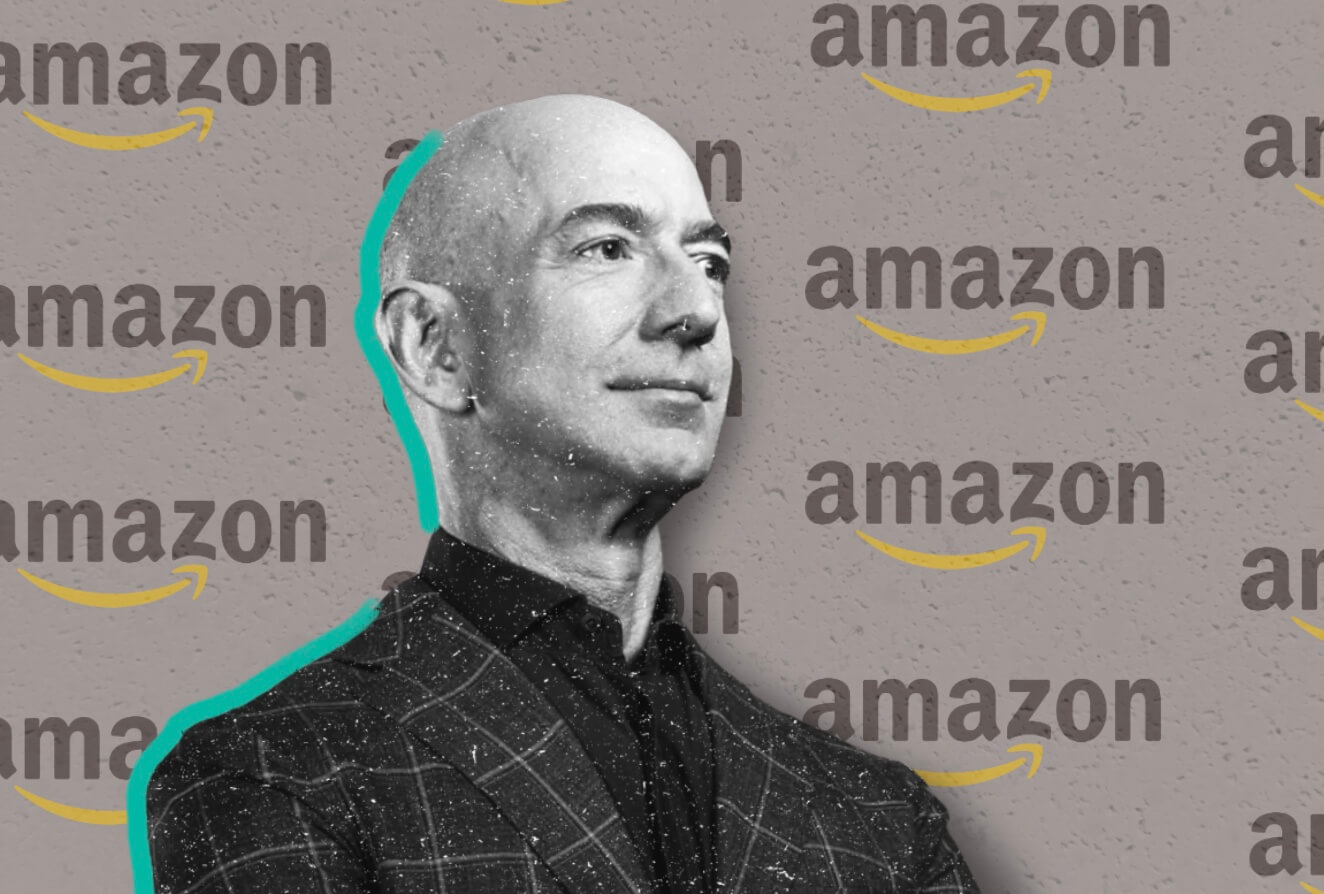 #3 Jeff Bezos

Age: 59

Net worth: $116 billion

After leaving the large hedge company D.E. Shaw, Jeff Bezos started Amazon.com in a garage in Seattle in 1994. His previous employer, David E. Shaw, wasn't enthusiastic about his proposal for an online bookstore.

Amazon has evolved from its book-selling roots to become a universal online marketplace that threatens Walmart's position as the world's largest retailer by 2024.

Amazon's acquisition of Whole Foods in 2017 and entry into the pharmacy business in the same year are two examples of the company's consistent pattern of diversification.

Before divorcing MacKenzie Scott, Bezos had up to 16% of Amazon in 2019, but later he had to give up 4% of the company to her ex-wife. When it comes to shares, Amazon's stock price increased by 76% in 2020 as increased demand for online purchasing resulted from the COVID-19 pandemic. Bezos stepped down as CEO of the e-commerce behemoth on July 5, 2021, and assumed the role of executive chair.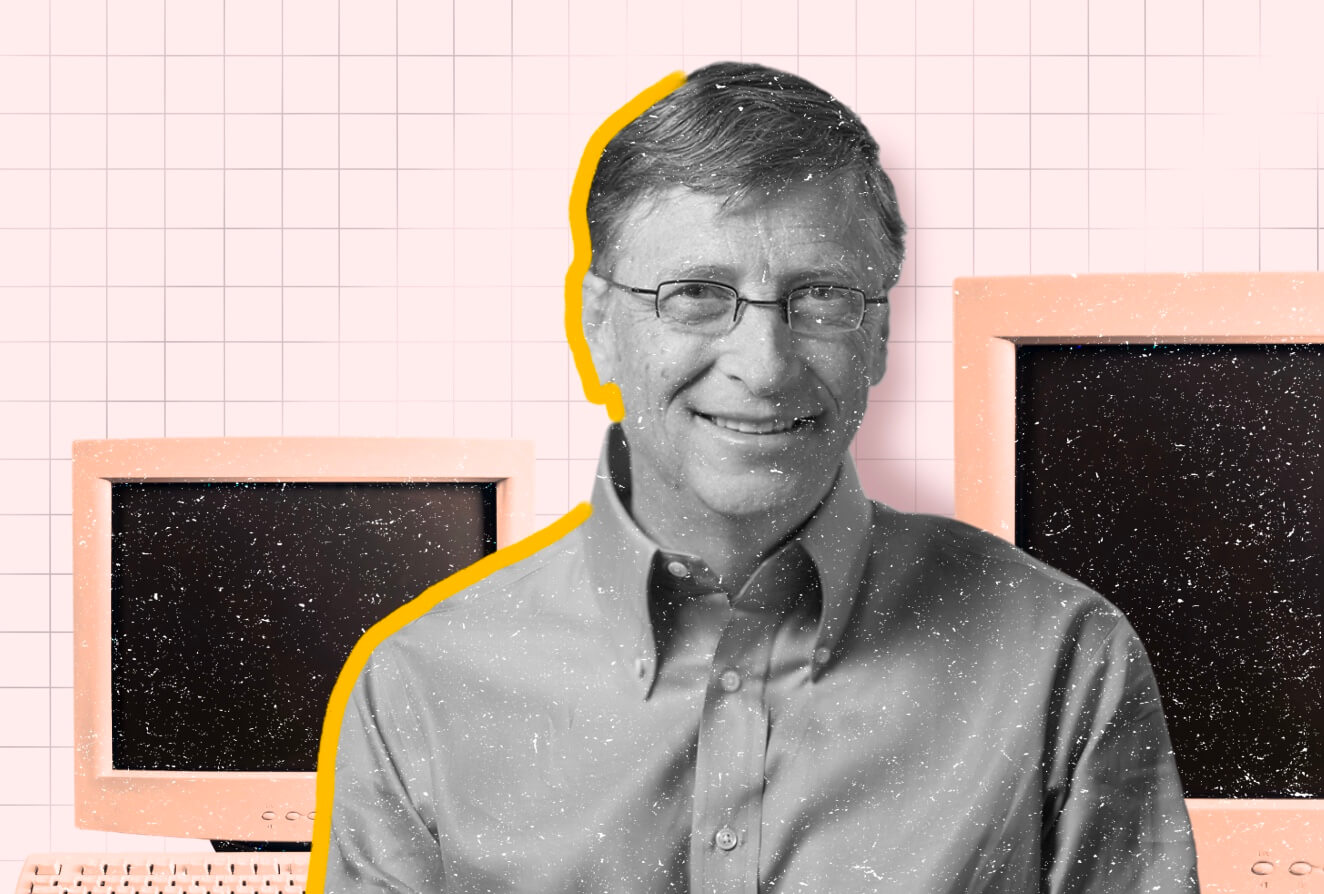 #4 Bill Gates

Age: 67

Net Worth: $113 billion

Bill Gates is the fourth richest person in the world and one of the most famous self-made billionaires. In 1975, Bill Gates and his childhood friend Paul Allen began working on software for the first microcomputers at Harvard University. The success of this research led to Gates leaving Harvard as a junior and establishing Microsoft with Paul Allen.

Microsoft, the world's largest software, also manufactures personal computers, runs an email service (Exchange Server), and markets and sells video gaming consoles and peripherals. It has recently made a big investment in cloud computing.

In 2008, Bill Gates transitioned from chief executive officer to board chairman. In 2004, he became a member of the Berkshire Hathaway board. His last day on either board was March 13, 2020.

Most of billionaire Bill Gates' wealth is invested in Cascade Investment LLC. Cascade is a privately held investment vehicle with holdings in a wide range of real estate and energy companies as well as public companies like Canadian National Railway (CNR), Deere (DE), and Republic Services (RSG).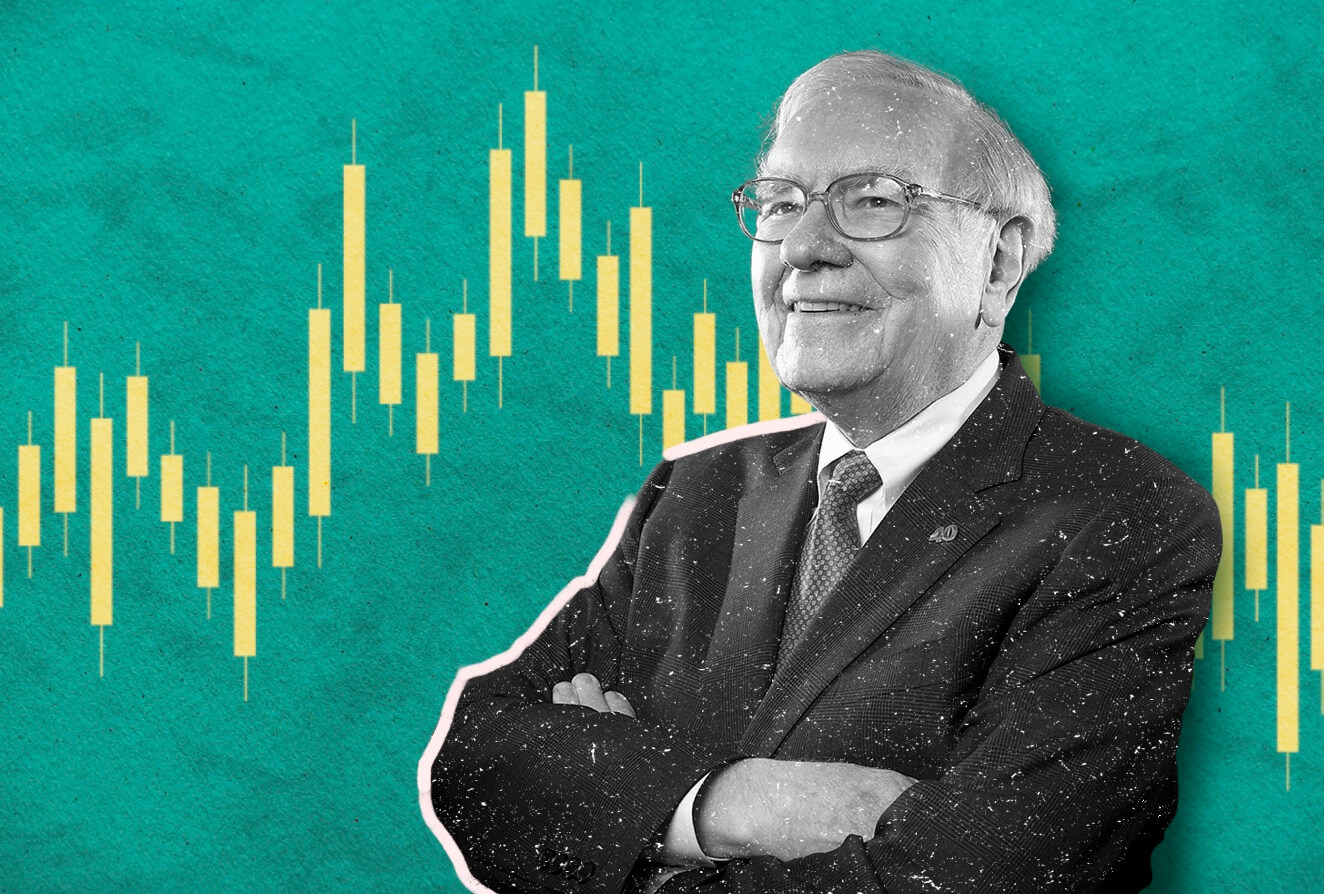 #5 Warren Buffett

Age: 92

Net worth: $106 billion

Warren Buffett, a Nebraska native, and the world's most well-known value investor, reported income from a paper route on his first tax return in 1944 at the age of 14. In 1962, he made his first investment in Berkshire Hathaway, a textile firm; by 1965, he had amassed a controlling stake. In 1967, Buffett widened Berkshire Hathaway's portfolio to include insurance and other financial vehicles. Buffett is the fifth richest person in the world, and his estimated fortune reaches $106 billion.

Buffett, often known as "the Oracle of Omaha," is a buy-and-hold investor who got rich by snatching up bargains. Lately, Berkshire Hathaway has been putting money into major, well-known corporations. It has wholly owned subsidiaries in the insurance, energy distribution, railroads, and consumer products industries.

Buffett has given up a significant portion of his fortune. He donated $41 billion between 2006 and 2020, largely to the Bill & Melinda Gates Foundation and the causes supported by his children. Buffett and Bill Gates co-founded the Giving Pledge in 2010.

Now 92 years old, Buffett is still Berkshire's CEO, but in 2021 he said that Gregory Abel, who oversees the company's non-insurance businesses, might succeed him.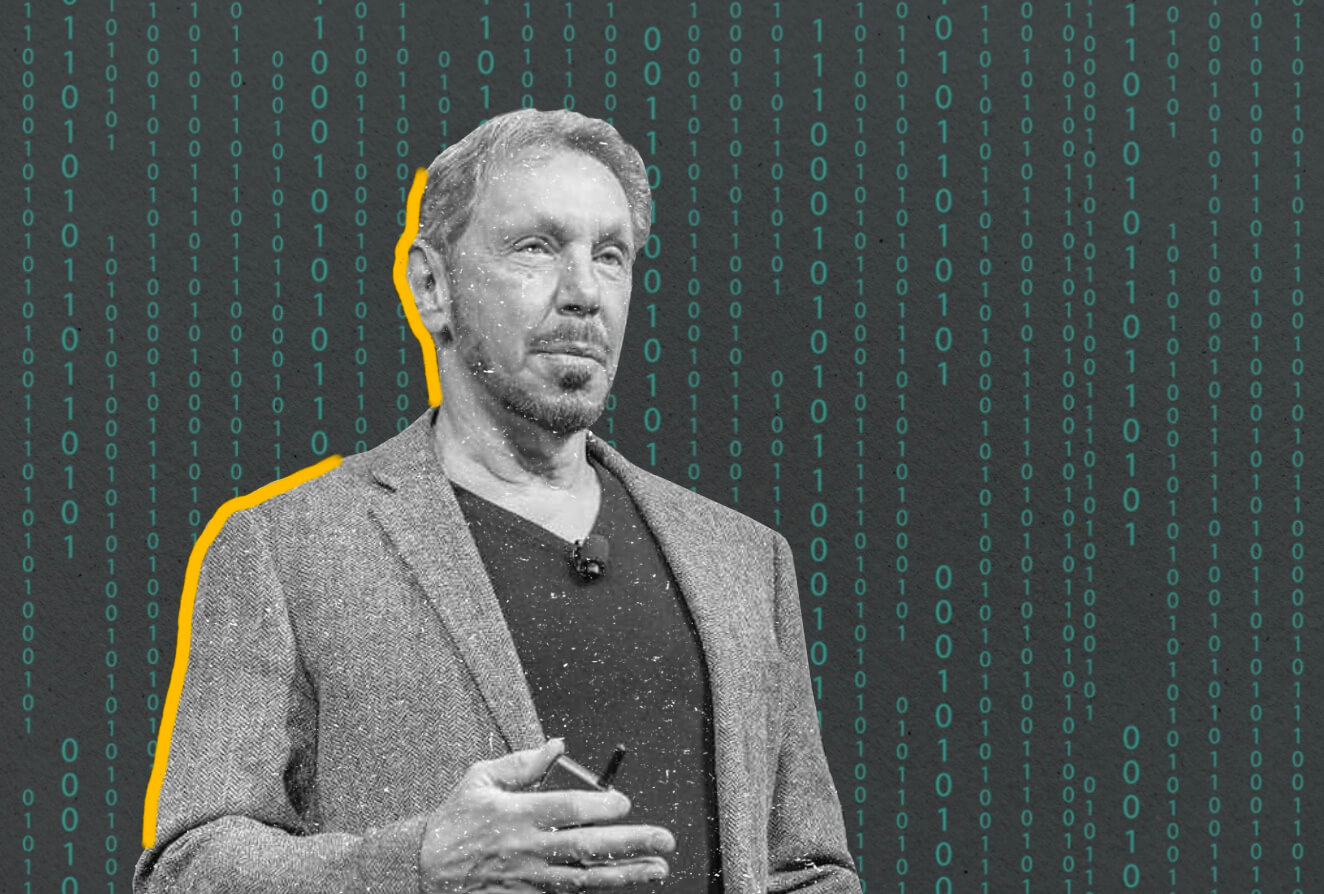 #6 Larry Ellison

Age: 78

Net Worth: $100 billion

Larry Ellison was born by a 19-year-old single mother in New York City. Ellison left the University of Chicago in 1966 and eventually settled in California, where he began his career as a computer programmer. In 1973, he began working for Ampex, eventually meeting business partners Ed Oates and Bob Miner. Ellison joined Precision Instruments three years later and became the vice president of R&D for the company.

Ellison co-founded Software Development Laboratories in 1977 with Oats and Miner. Oracle, the industry's first commercial SQL-based relational database application, was introduced two years later. Since the database software was so successful, SDL rebranded as Oracle Systems Corporation in 1982. After 37 years, Ellison stepped down as Oracle's chief executive officer. He joined Tesla's board of directors in December 2018 and left in June 2022.

Oracle is the second largest software firm in the world and provides several cloud-based solutions, including software written in Java and Linux, as well as the Oracle Exadata processing platform.

In 2005, Oracle bought PeopleSoft, a company that made HR management software; in 2006, it bought Siebel, which made CRM software; in 2008, it bought BEA Systems, which made infrastructure software for businesses; and in 2009, it bought Sun Microsystems, which made hardware and software. Oracle has committed $28.3 billion in cash to acquire Cerner (CERN), a provider of medical records software, in December 2021.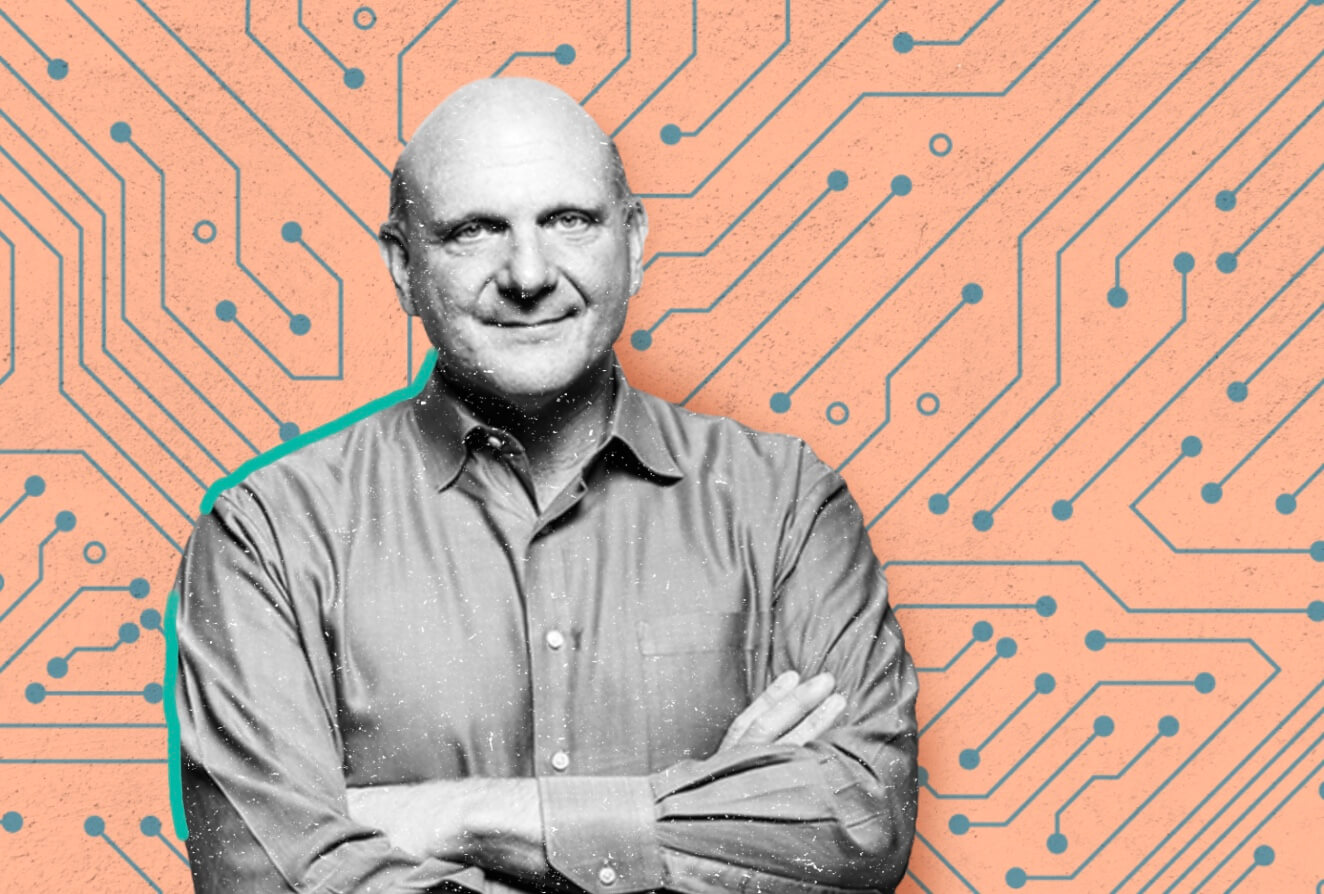 #7 Steve Ballmer

Age: 66

Net Worth: $88 billion

William Gates persuaded Steve Ballmer to leave Stanford University's MBA program and join Microsoft in 1980 as its 30th worker. After Gates' departure as Microsoft CEO in 2000, Ballmer took over. Before his departure in 2014, he served in that capacity. Ballmer was in charge of Microsoft's $8.5 billion purchase of Skype in 2011.

It is reported that Ballmer owns 4% of Microsoft, making him the software giant's greatest individual shareholder. After leaving Microsoft as CEO in 2014, Ballmer spent $2 billion to buy the Los Angeles Clippers basketball team.

When at Harvard, Ballmer and Gates shared a floor in the same dorm. Ballmer's desire to expand Microsoft into hardware with products like the Surface tablet and the Windows mobile phone during his time as CEO caused tension between the two friends.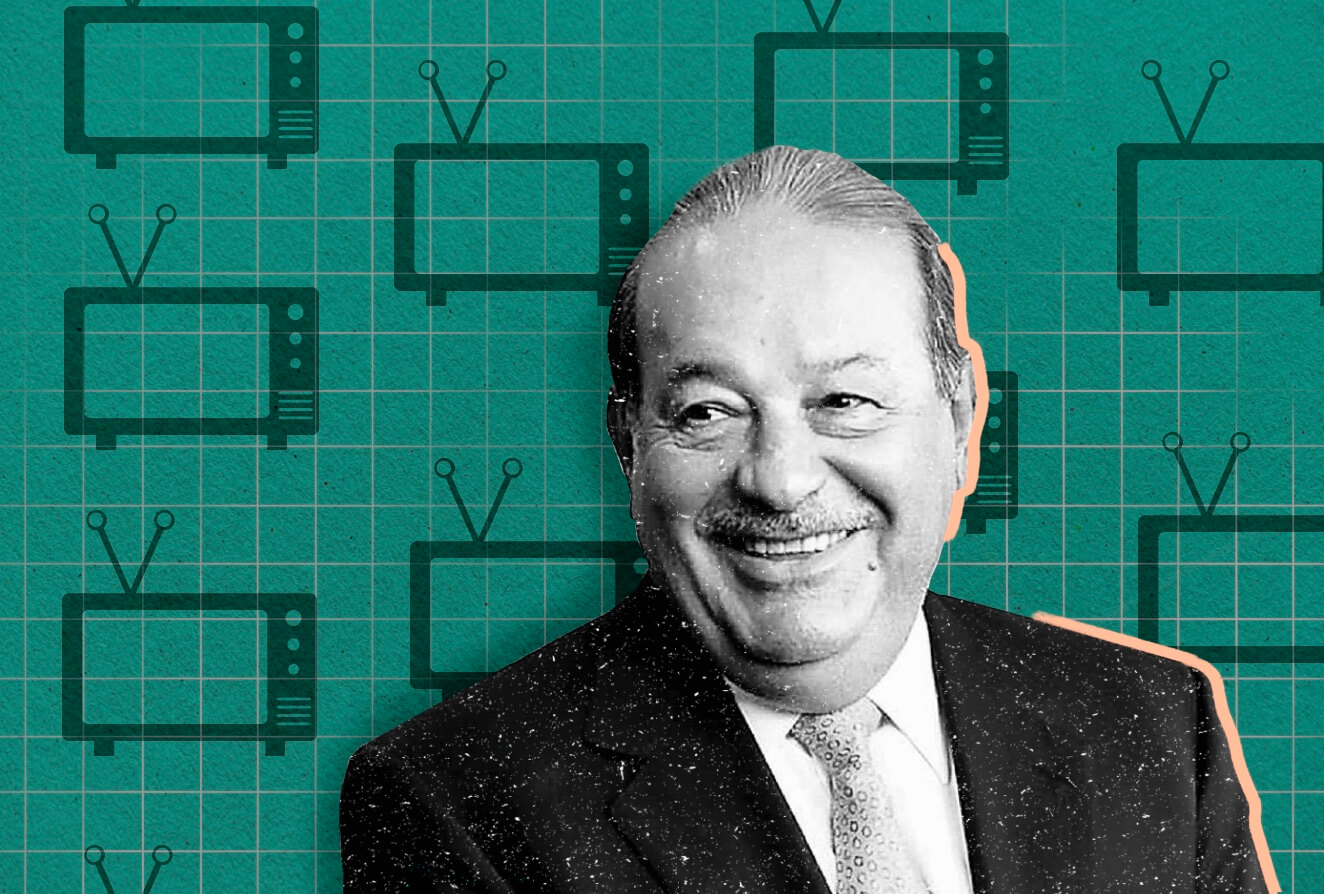 #8 Carlos Slim

Age: 83

Net worth: $86.5 billion

Carlos Slim is a Mexican business magnate whose fortune comes primarily from his control of America Movil, a telecommunications firm headquartered in Mexico City. He also has substantial holdings in Grupo Financiero, a financial services conglomerate, and Grupo Carso, a holding firm specializing in automotive finance.

Many other publicly traded corporations make up further holdings. Carlos has collected billions of dollars in dividends from the several public firms he owns. He has passed a significant shareholding in these companies to his six children.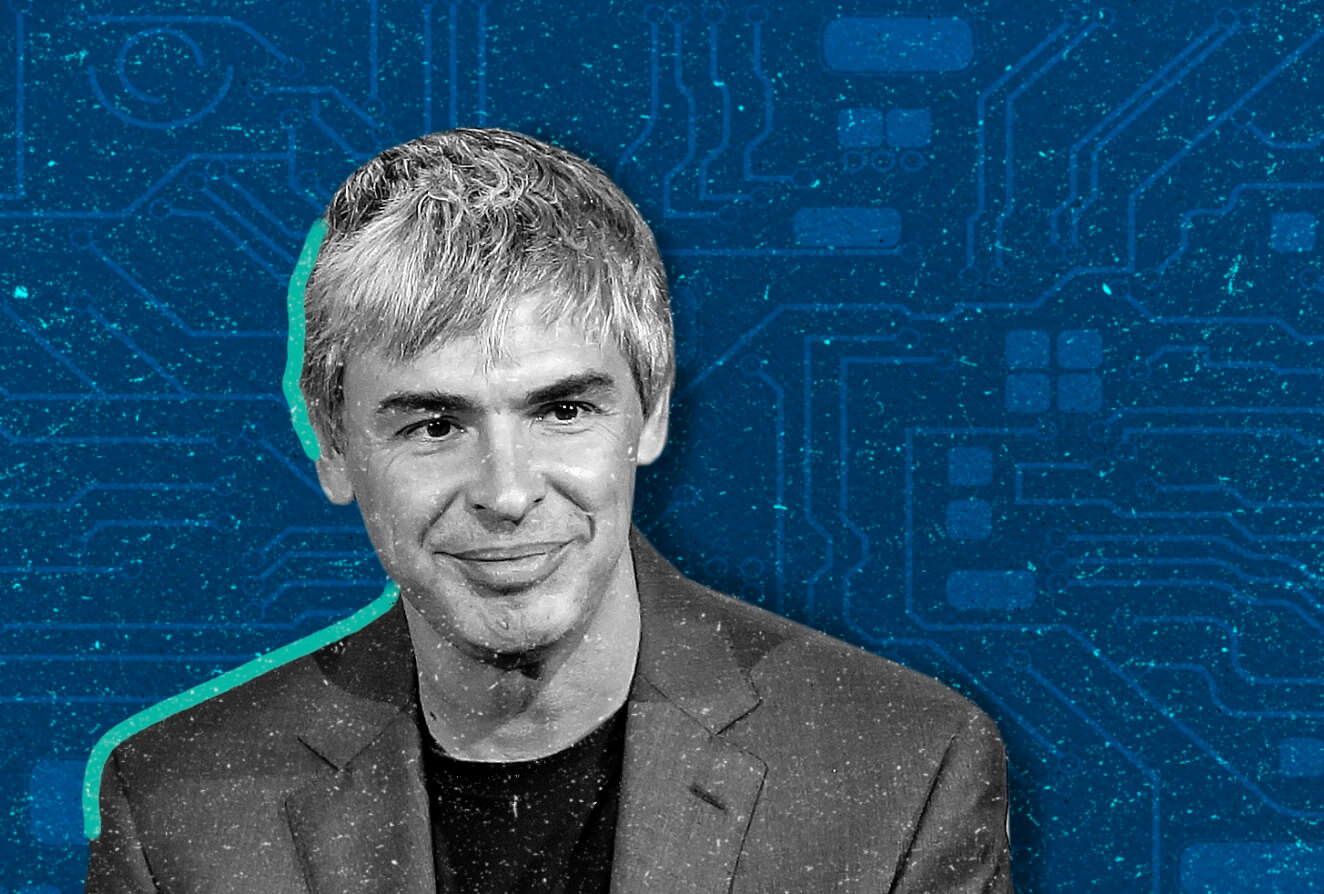 #9 Larry Page

Age: 49

Net worth: $85.1 billion

Larry Page takes the ninth position on the list of the world's richest people. The journey to Larry Page's success and wealth began in his college dorm room, as it did for several of the other tech billionaires on this list. Page and his friend Sergey Brin developed the concept for Google in 1995 while they were both students at Stanford University. The team created a new search engine technology called Backrub which had the ability to evaluate a page's links.

After that, in 1998, Page and Brin founded Google, and he has since served as CEO twice, first until 2001 and then from 2011 to 2019.

With more than 92% of all searches conducted online beginning at Google, it is clear that this company has a stranglehold on the market. The business acquired YouTube, the most popular website for uploaded user videos, in 2006.

Google's Android mobile phone operating system debuted in 2008 after the company acquired Android in 2005. In 2015, Google reorganized, becoming a subsidiary of the holding firm Alphabet.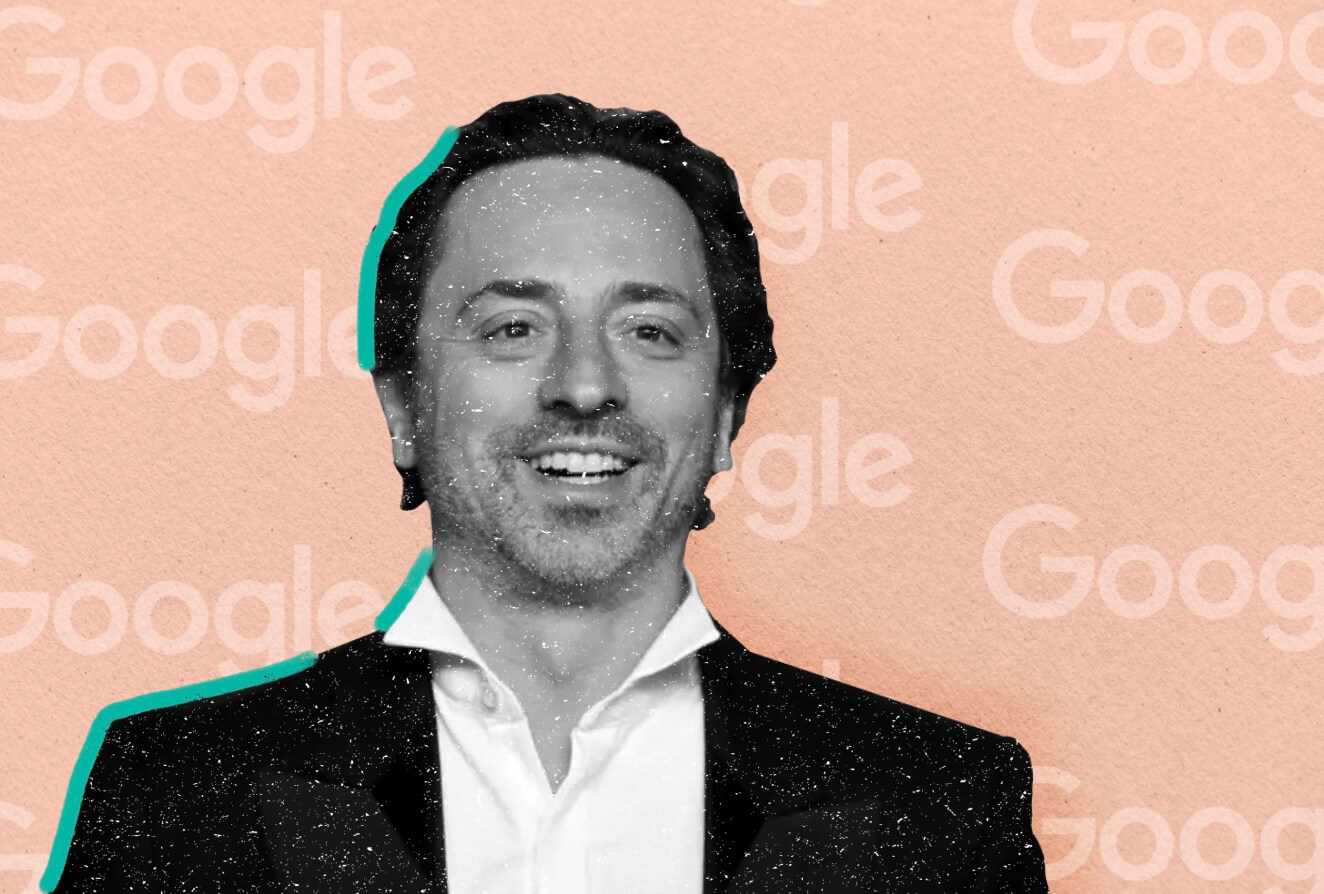 #10 Sergey Brin

Age: 49

Net worth: $81.4 billion

Sergey Brin emigrated to the United States with his family in 1979 when he was six years old. He was born in Moscow, Russia. After co-founding Google with Larry Page in 1998, Sergey Brin became the company's president of technology in 2001, when Eric Schmidt became CEO. After joining Alphabet in 2015, he continued as CEO until 2019, when Sundar Pichai was appointed.

Gmail, Google Drive, Calendar, Meet, Chat, Docs, Sheets, Slides, and more are all a part of Google Workspace, a collection of online tools and services offered by the internet giant in addition to its ubiquitous search engine. Google also offers several technological goods, including Pixel smartphones, desktops, and tablets, Nest smart home devices, and the Stadia gaming platform.

Together with The Michael J. Fox Foundation, Brin has contributed millions of dollars to find a cure for Parkinson's disease.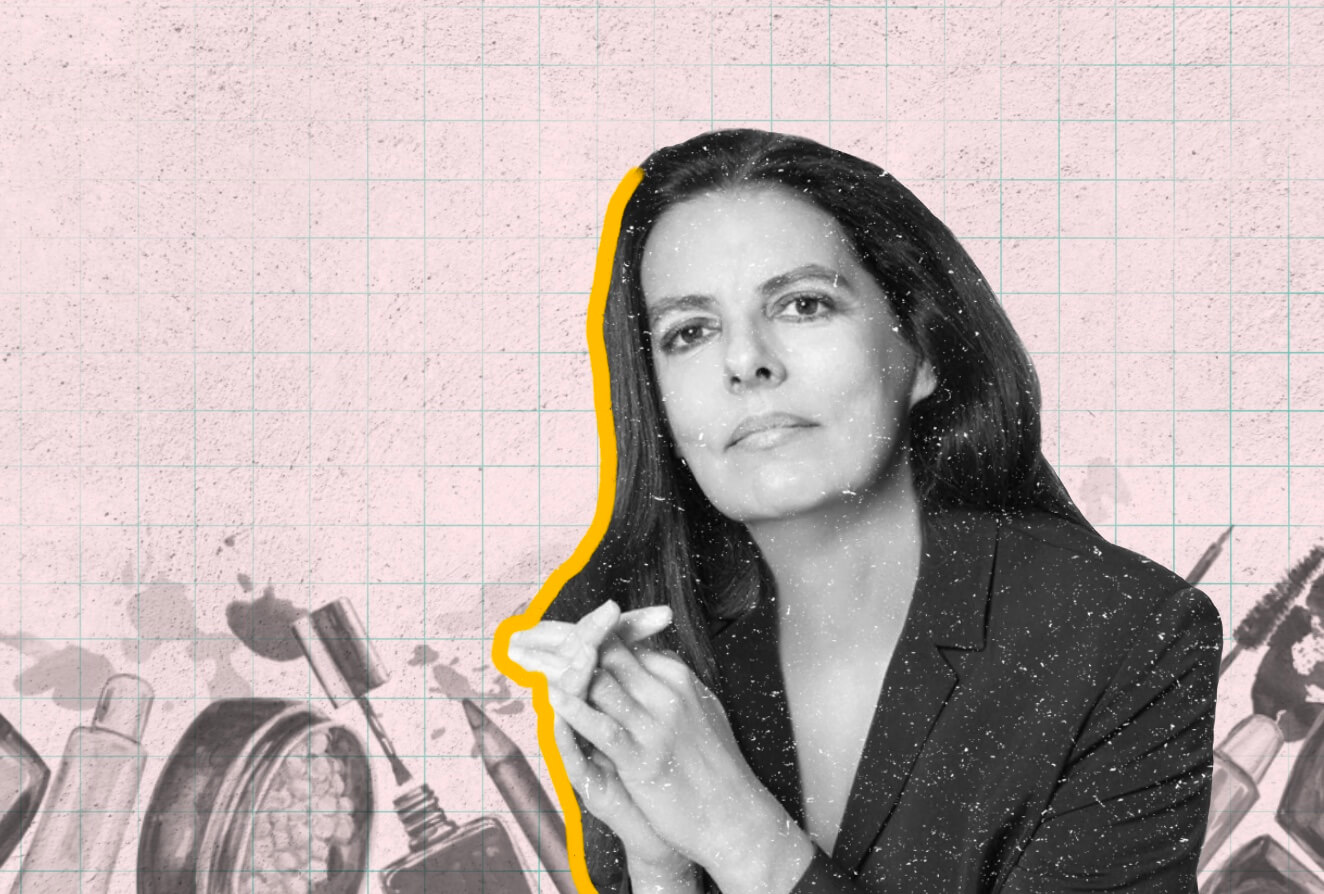 Who Is the Richest Woman in the World?
Since all the people listed in the world's billionaire list are men, you might want to know: Who is the richest female?

Francoise Bettencourt Meyers is the wealthiest female individual in the world. Her wealth and assets are estimated to be $79.1 billion as of March 2023. Her wealth comes from her stake and fortune in L'Oreal, the greatest cosmetics company in the world.
Closing Thoughts
Hearing stories like college students dropping out of universities and establishing the largest tech companies sounds motivational and powerful. And as it seems, most of those who make it to the top 10 richest do not come from wealthy families, but they built it themselves.

While being a tech enthusiast is not a goal for everyone, observing the market, stocks, forex, and cryptocurrency, and learning to make correct investment decisions can lead to every person in the world on the same success path. These wealthy individuals play a big role in the world's financial ecosystem, and their stories are great examples of how dedication and hard work can pay off.