Euro's Pain Makes For Dollar's Weekly Gain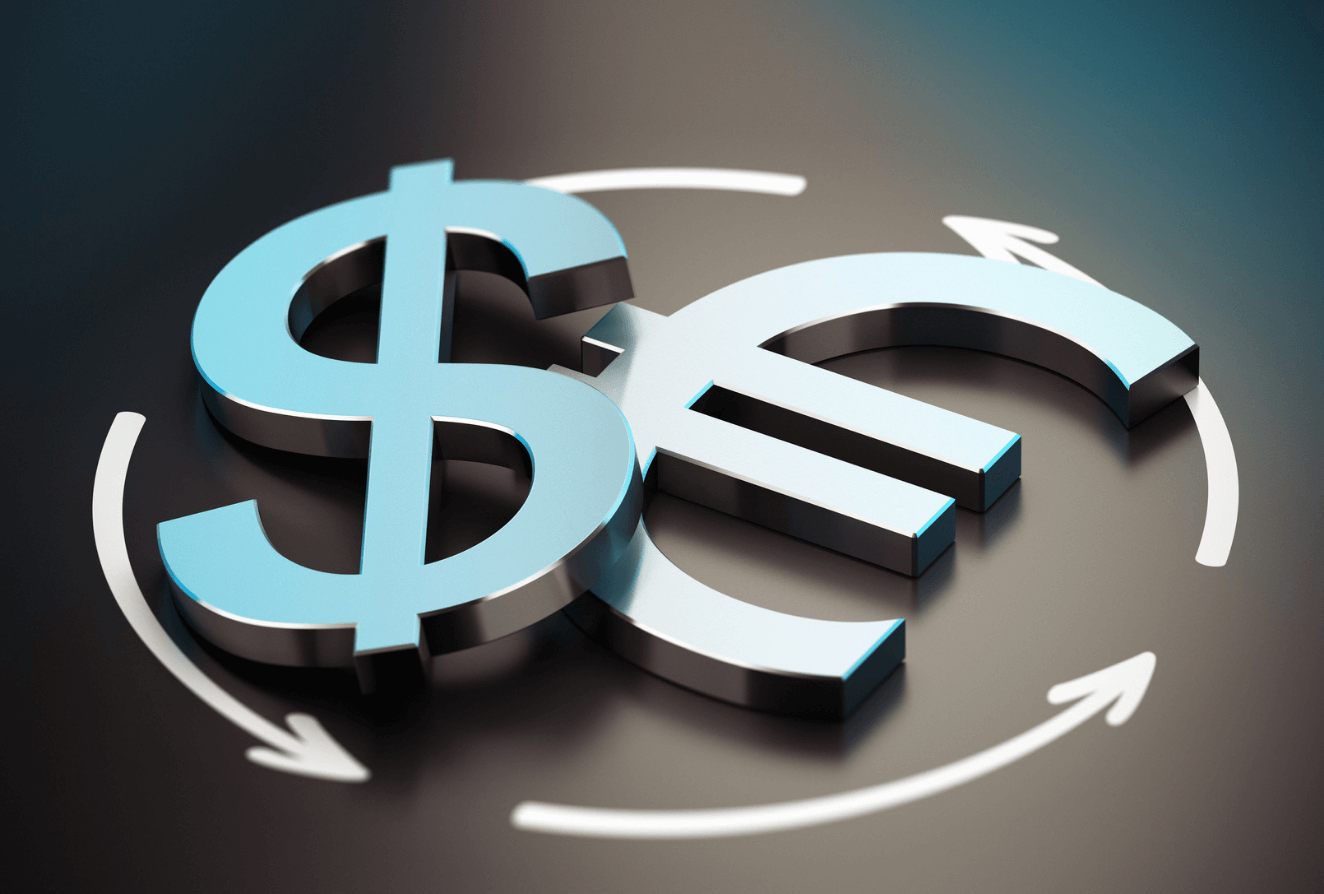 On Friday, the dollar appeared set to make a second week of significant gains versus the euro as traders gambled on interest rates increasing quicker and further on the North Atlantic's western side, while sterling and the kiwi firmed as well.

The euro has been the most volatile currency this week, and after recovering to $1.1356 after falling to $1.1263, it remains vulnerable as fundamentals and positioning favor the dollar.

This week, the euro fell 0.7 percent, allowing the dollar index to increase 0.5 percent and reach a 16-month high. It was slightly shy of that last time, at 95.629.

"Previous post-GFC instances when the euro traded below $1.10 were accompanied by a large euro short position," according to Kit Juckes of Societe Generale.

"If the question is, 'will the market now get very short euros,' I believe the answer is yes, unless data improves drastically."

Following last week's inflation surprise, retail sales in the United States outperformed forecasts this week. Meanwhile, COVID-19 is soaring in Europe, auto sales are down for the fourth month in a row, and central bankers are pledging to keep rates low.

The focus will be on central bank speakers on Friday, with European Central Bank President Christine Lagarde speaking at 0830 GMT, Bank of England economist Huw Pill speaking at 1200 GMT, and Federal Reserve officials Christopher Waller and Richard Clarida speaking at 1545 GMT and 1715 GMT, respectively.

Another factor limiting movement is the assumption that US President Joe Biden would choose his Fed nominee before Thanksgiving on Nov. 25, with incumbent Jerome Powell and Governor Lael Brainard as frontrunners.

"If Powell is nominated, the market will purchase dollar/yen," said Brent Donnelly, trader and president of analytics company Spectra Markets. Powell is believed to adopt a somewhat more hawkish stance to rate setting in the face of inflation, according to Spectra Markets.

"Euro/dollar shorts are now large enough that a Brainard victory will be painful," Donnelly added. "I believe Brainard might see a 100 pip euro/dollar rise in one or two days."
LIRA, BITCOIN BATTERED
In developing markets, the Turkish lira has hit a new low, while bitcoin has dropped below $60,000 and is set to have its worst week in six months, with cryptocurrency mood shaky.

The yen, among other major currencies, was poised for a weekly loss of around 0.4 percent on Friday, though it had rebounded to 114.33 per dollar since hitting an almost five-year low of 114.97 a few days ago.

The widely shorted and commodity-sensitive Australian dollar is expected to lose a third week in a row, and has been weighed down by a drop in oil prices in recent days. At the time of writing, it was trading at $0.7278. [AUD/]

A spike in inflation to a 10-year high has firmed expectations on the Bank of England boosting rates in a month. Sterling has been the star performance among G10 currencies outside the dollar, rising around 0.5 percent to $1.3487.

The kiwi rose 0.7 percent on Thursday and has been stable for the week as traders bet on the RBNZ becoming more hawkish and raising rates by 50 basis points (bps) next week.

Swaps markets have put in a 40% possibility of a 50 basis point raise.

"Rates markets are still jittery, and the data drove the bellwether two-year swap to a new year high, putting the bid in behind the kiwi," ANZ Bank analysts said.

"With 36 basis points (of rises) priced in for next week and 198 basis points priced in over the following eight meetings, local markets may be in for a rude awakening if we 'only' receive a 25 basis point hike, as we expect."

Bitcoin was on track to have its worst week since May, with a 13 percent decline. At $57,033, it was at a three-week low.