PayPal Faces Backlash on Social Media Over New Leaked Policy Document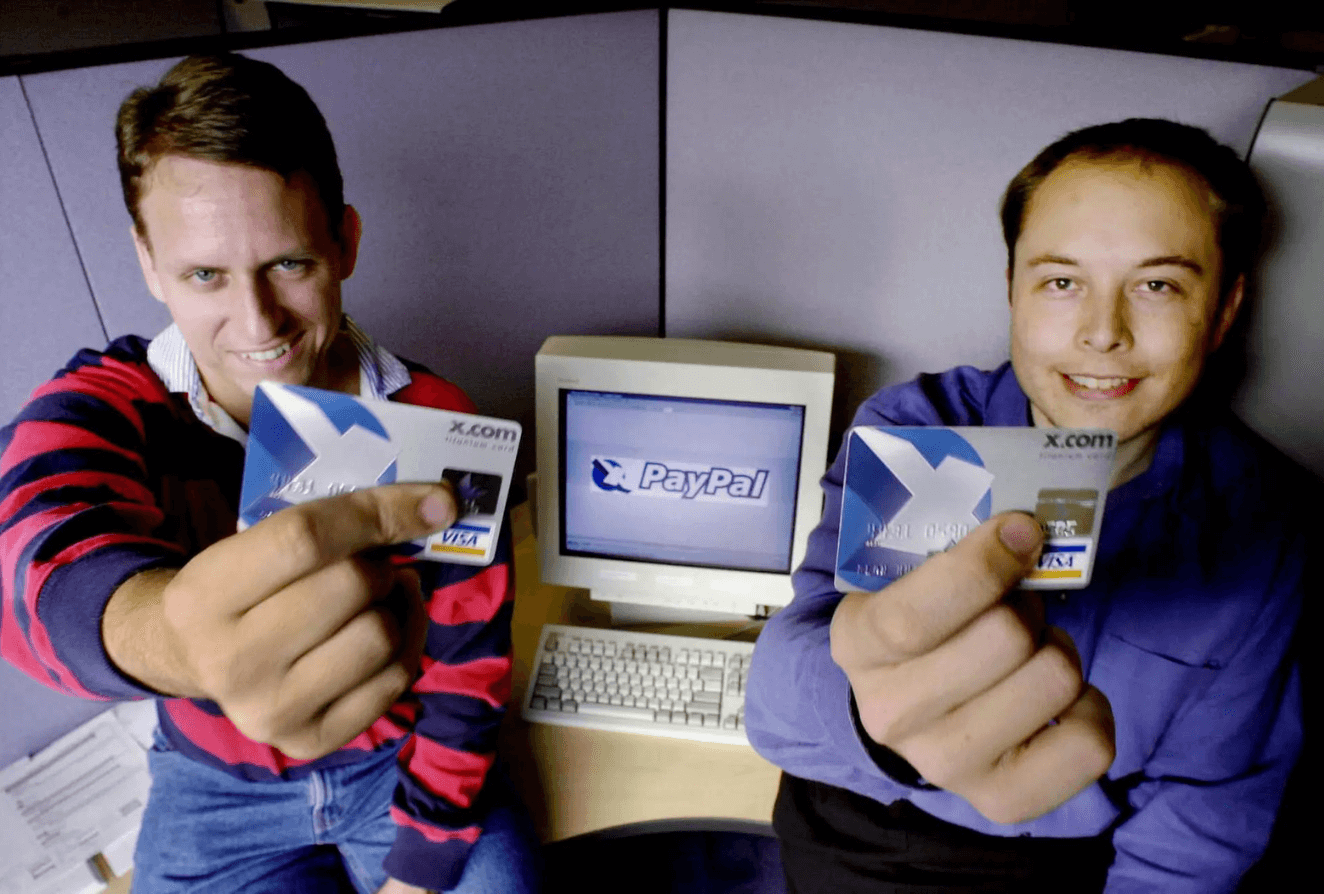 PayPal is having problems.

Over the last eight months, financial services have suffered a major decline.

The company's stock price has fallen 52.2% since January, while the market value has dropped by nearly $114 billion since then to $104.3 billion.

Recent months have seen investors' concerns over fintech profitability grow as fears of a recession have outweighed all other considerations.

Federal Reserve interest rate increases to fight inflation, which has reached its highest level in forty years, have scared investors, who fear the economy will experience a so-called hard landing.

In general, rising interest rates are a good thing for financial institutions. The lenders earn money from the borrowers by charging them more than the borrowers pay them.
A $2,500 Fine for Misinformation
The problem, however, is that if the economy suddenly weakens, it will most likely have a significant impact on many households as a result. A result of this could be an increase in unpaid bills and a growing number of financial firm defaults on loans.

PayPal generates most of its revenue by charging fees on transactions made by consumers using its platform. As the volume of transactions declines, PayPal's revenue will decrease as well.

PayPal, one of the first companies to offer the purchase and sale of Bitcoin and Ethereum, the two most valuable crypto assets, is also struggling with the decline in interest among small investors for cryptocurrencies.

Almost all of the crypto craze that peaked in November 2021 has faded away. Trading volumes have dropped sharply in recent months, and retail investors who had previously arrived on the market mostly via PayPal and CashApp, Block's platform, have withdrawn from the industry. The sector has been experiencing a kind of lethargy for quite some time.

However, PayPal just created another major problem all on its own. Documents were just leaked warning customers that they will face financial penalties if they violate the company's policies.

When a customer provides false information, they could be fined $2,500. If a client commits four acts of misinformation, they could be fined $10,000, which PayPal will immediately deduct from the customer's account.

"You are independently responsible for complying with all applicable laws in all of your actions related to your use of PayPal's services, regardless of the purpose of the use," PayPal's "Acceptable Use of Policy" states.

"Violation of this Acceptable Use Policy constitutes a violation of the PayPal User Agreement and may subject you to damages, including liquidated damages of 2,500.00 US dollars per violation, which may be debited directly from your PayPal account".

A notable feature is that the document is marked "Last Updated November 3, 2022". Thus, implementation of the policy is just around the corner.
Public Outrage
As a result of the leak, PayPal has been subject to a huge social media backlash. Co-founders Elon Musk and David Marcus were among those criticizing the firm's policy, which they believe goes against everything they believe in.

"PayPal's new AUP goes against everything I believe in. A private company now gets to decide to take your money if you say something they disagree with," Marcus tweeted on October 8.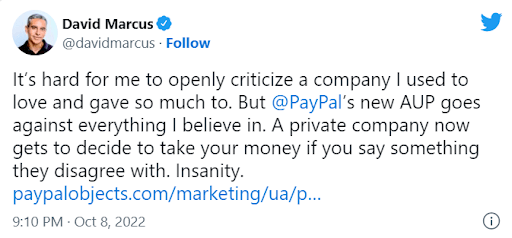 "Agreed," Musk responded.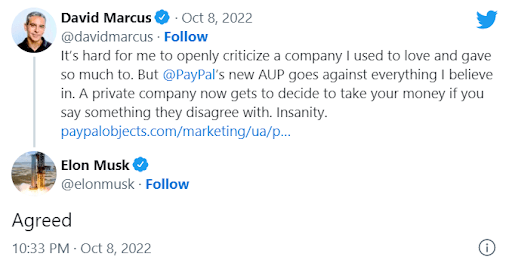 The leak has enraged many of the critics of the technology giants, who feel they are too powerful and intolerant.

"PayPal is enacting private social credit," tweeted one user.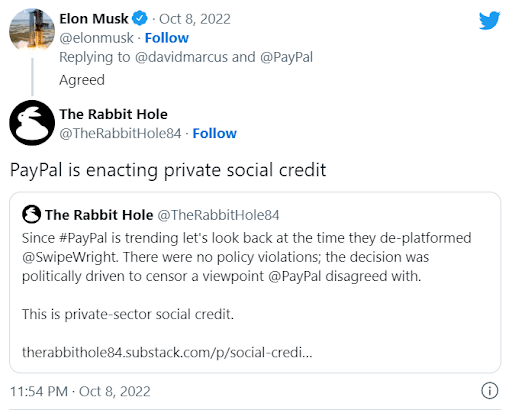 "How does Paypal know that you are spreading misinformation? Are they monitoring our social media accounts? I don't get it," another user commented.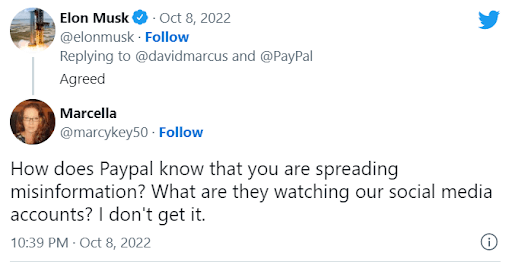 'Error'
As PayPal explained to the media, it was an "error."

"An AUP notice recently went out by mistake that contained inaccurate information," a PayPal spokesperson said via email. "There are no fines for misinformation on PayPal, and we never intended to include this language in our policy. We are working on making corrections to our policy pages."

PayPal is forced to take action in order to limit the damage.

"We apologize for any confusion this may have caused," said the spokesperson.

Having this kind of problem damages the reputation of the company. It risks ending up on the anti-Big Tech, which includes companies like Facebook, Instagram, Alphabet's YouTube, and Twitter.