Rivian Is 'The One' That Can Challenge Tesla: Morgan Stanley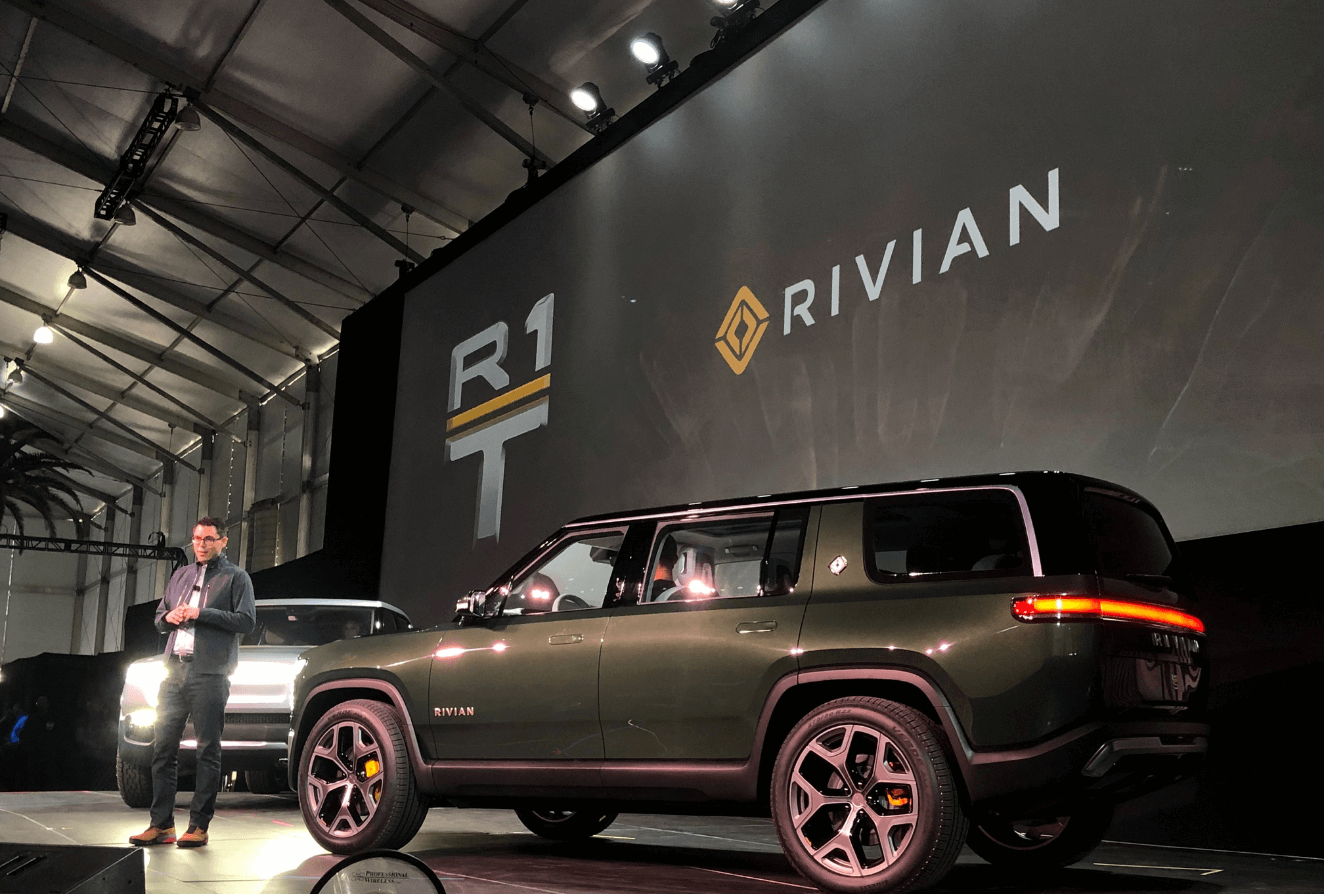 Electric car maker Rivian (RIVN) has been publicly traded for over a month now, with an initial offering price of $78 per share. The firm's equity price soared to more than $165 shortly after the IPO but has subsequently dropped to slightly over $110 today. According to a recent Morgan Stanley Research (MS) analysis, Morgan Stanley rates Rivian with an "overweight" ranking and a $147 price target, highlighting Rivian's potential to be a Tesla competitor (TSLA).

Rivian's attractive products, solid leadership, and predictable access to financing are backed by a strategic partnership with Amazon (AMZN) to decarbonize the last mile. Analysts believe this company can compete with Tesla.

With manufacturing and sales planned this quarter, Morgan Stanley praised Rivian's R1T pickup truck and R1S SUV's competence and appeal, adding that the cars hold the leading position in the market at the $80,000 price range. Rivian's electric delivery vehicles, according to the report, are a unique offering from the EV maker.

The electric delivery van (EDV) has a chance to take the lead in the fast-growing fleet of last-mile electric vehicles, which has been mostly ignored by the EV industry so far.

As Amazon takes steps to electrify its delivery fleet, Morgan Stanley is mainly optimistic about the future for EDV sales, raising its order forecast.

Experts believe AMZN's order of 100,000 units (from 2019) is an outdated figure. A 300,000-unit order between 2025/2026 is more plausible. Rivian is a 'call option' on Amazon's intention to decarbonize its delivery footprint in a demonstrative fashion by sending goods numerous times per day to customers' streets. Risk areas For the time being, Morgan Stanley has identified a number of critical areas of risk for Rivian as it ramps up production processes and prepares to fulfill car orders. The first threat concerns the firm's capacity to grow output in the face of ongoing supply chain disruptions and shortages in the financial year 2022.

The second concern, according to the report, is severe rivalry inside the EV industry from companies like Tesla.

It's simple to compare your valuation factor to Tesla's, but it's difficult to compete with Tesla. Morgan Stanley Research projects that global EV/battery spending will be close to $2 trillion by 2030. Meanwhile, analysts expect this new generation of EV manufacturers, such as RIVN, to have difficulty gaining access to crucial international EV markets like China.

Rivian's finance is the third issue; Morgan Stanley forecasts that the business will require an extra $14 billion in outside money to support its growth. Furthermore, according to the report, Rivian will continue to be EBITDA and cash flow negative until fiscal 2026.