ChatGPT and Beyond: Why OpenAI Spinning Up Valuation Is Making Microsoft Sweat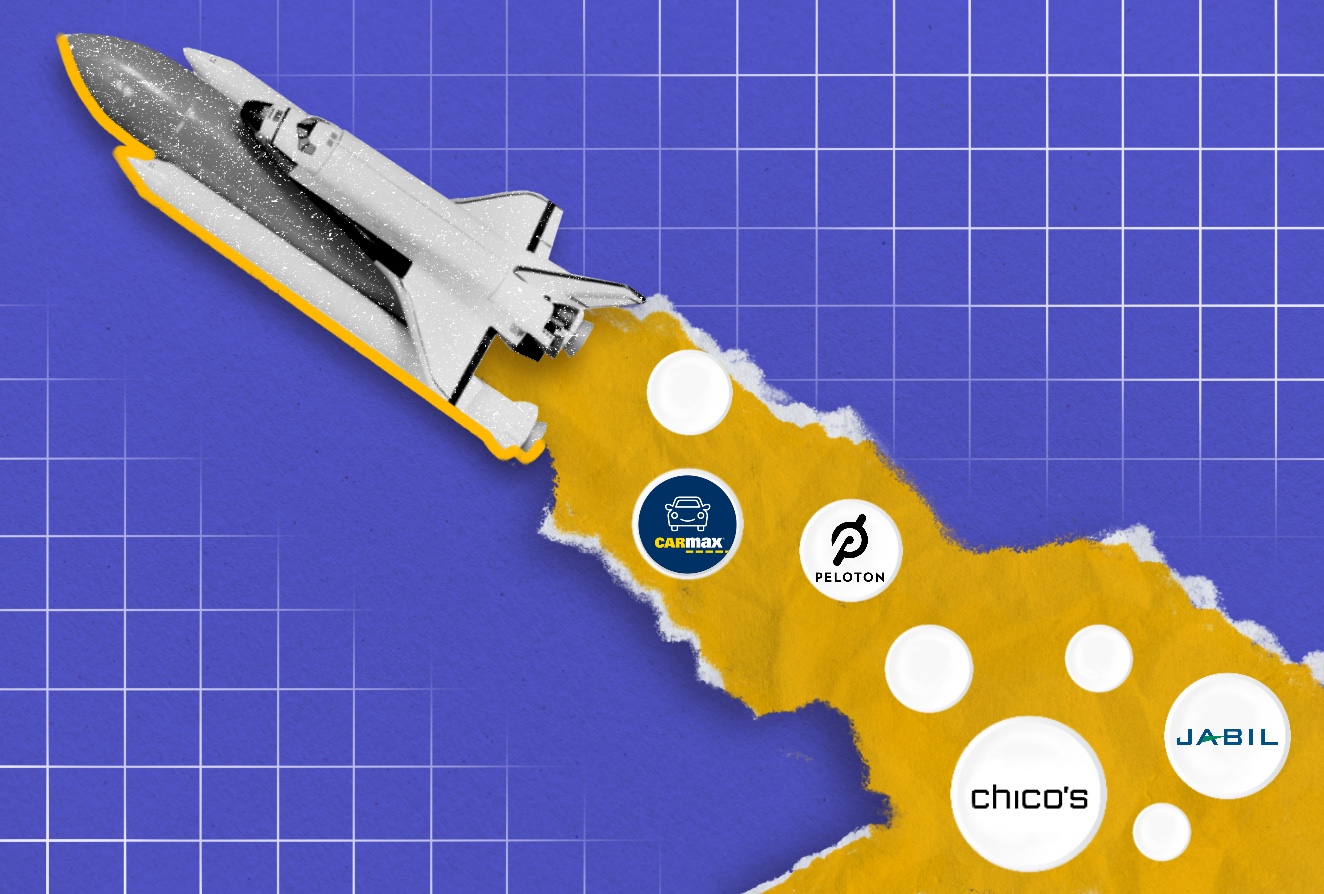 On Tuesday, the Wall Street Journal reported that OpenAI has been in contact with investors about the possibility of selling shares at a price that will allow employees to sell their stock to external investors and cash in. Previously, venture firms have acquired OpenAI shares via tender offers.
Several people familiar with the conversation told the WSJ that the company expects to reach $1 billion in revenue this year, along with several billion dollars in revenue in 2024.
OpenAI spinning up of ChatGPT is free to use, but highly advanced features can be obtained through paying subscriptions. Companies wishing to licence OpenAI's large language models are also required to pay.
Investing in a company valued at $90 billion would mean paying $90 per dollar of revenue it generates this year – which would put it above some of the priciest tech companies listed on the stock market.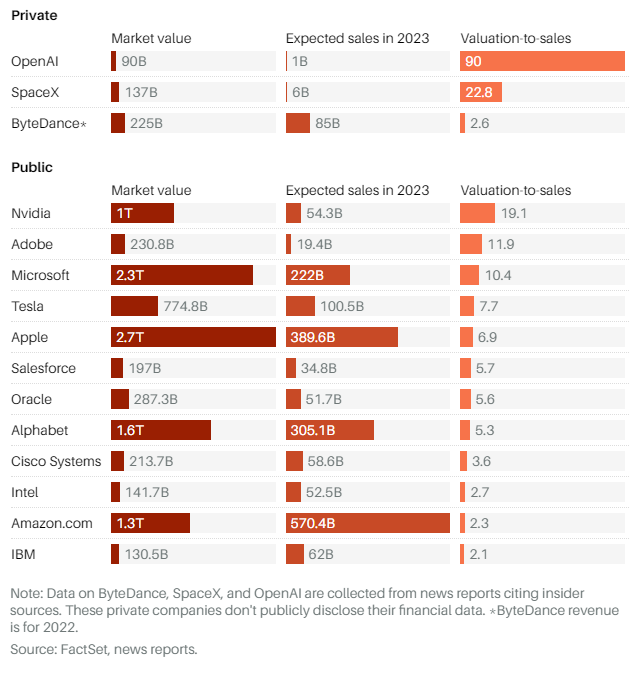 The AI software market is dominated by Microsoft and Alphabet, which are market leaders and early adopters of the technology. Microsoft has poured billions of dollars into OpenAI, and the corporation now controls 49% of it. At the same time, Gemini, Google's AI program, is to rival OpenAI's most advanced language model, GPT-4.
However, these companies are not valued at the level of OpenAI spinning up could reach.
The market capitalisations of Microsoft and Alphabet are $2.3 trillion and $1.6 trillion, respectively. The companies are forecast to generate $222 billion and $305 billion in revenues in the calendar year 2023. In other words, for every dollar of revenue, the market values them at $10.50 and $5.30, respectively.
With the increasing use of artificial intelligence, Nvidia should benefit from the AI fever as well since demand for its chips will increase. In its last fiscal year, the company generated $27 billion in revenue, which it plans on doubling this year.
On the back of that optimism, Nvidia shares have nearly doubled in value this year. Its market valuation is currently around $1 trillion, which means investors are paying $19 per dollar of revenue expected in 2023.
There is no denying that start-up companies are sometimes valued much higher than mature businesses such as Alphabet, Microsoft, or Nvidia. This is because investors pay for the potential profits that emerge from those firms in the near future, not just what they are earning today.
It is only natural that investors are interested in OpenAI since it is riding the wave of emerging technology.
In fact, if OpenAI employees are able to obtain an acceptable price for their shares, the AI company will rank among the most valuable start-ups in the world. The company would rank only behind ByteDance, which owns TikTok, and SpaceX, with respective values of $225 billion and $137 billion.
In the private sector, companies aren't required to disclose their financial information to the public, so it's difficult to compare revenues to valuations. However, the industry is filled with leaks and hints that can be useful.
According to those familiar with the company's specific financial data, ByteDance generated $85 billion in sales last year. This means that investors spend $2.60 for every dollar of income generated. As reported by the Financial Times, the company's earnings increased 79% to $25 billion last year.
A total of $1.5 billion was generated by SpaceX in the first quarter of 2023, documents reviewed by The WSJ indicate. Extrapolating that figure to $6 billion for the whole year shows that the company is worth $22.80 for every dollar of sales generated. In this year's fiscal year, the rocket company finally generated modest profits after losing money for years.
Even though OpenAI began generating significant revenue after releasing ChatGPT in November, it has yet to be profitable. Considering the company's limited revenue, a valuation of $80 billion to $90 billion would demonstrate investors' confidence in AI.
The employee share sale might serve as a starting point for any additional financing via fresh stock issuance, which is generally anticipated. Retail investors who wish to gamble on the AI startup, on the other hand, may be disappointed.
OpenAi's CEO Sam Altman says the company won't go public or be sold soon. As Altman explained in June, once the startup develops super intelligence, it might make some strange decisions that would surprise investors. "I don't want to be sued by the public market, Wall Street, etc., so no, not that interested."