Apple Missed Earnings and Revenue Forecasts. The Stock Is Declining.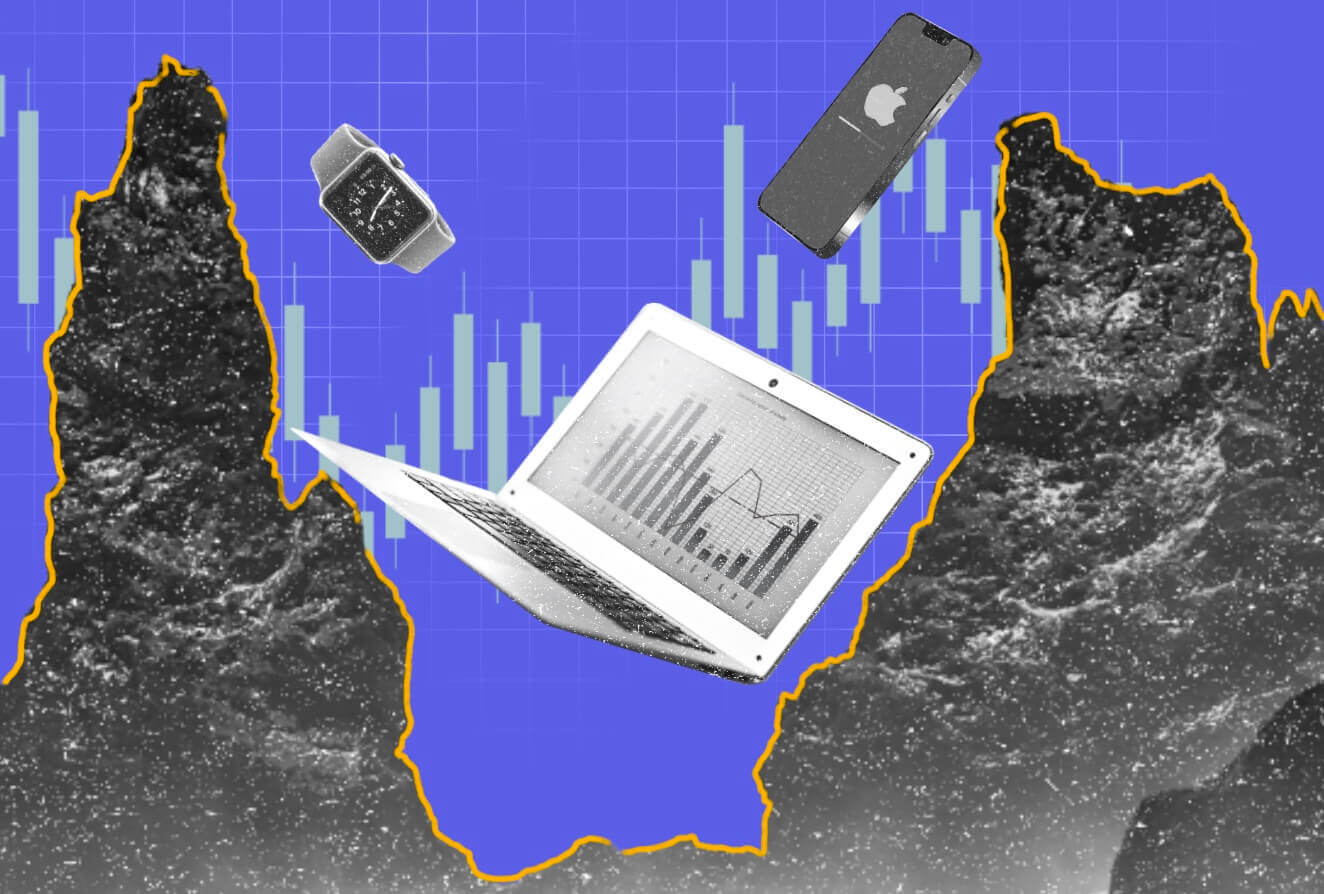 Apple reported disappointing results for the December quarter, falling short of Wall Street's revenue and earnings expectations.

Sales in the iPhone, Mac, and wearable device segments, in particular, came in below expectations, raising new questions about whether demand for Apple products - and other consumer electronics products - will be sustained amid falling consumer spending and a weakening macroeconomic environment.

After the report was released, the company's stock initially fell about 4 percent in over-the-counter trading but has since recovered some of its losses.

Apple posted sales of $117.2 billion for the quarter, down 5% from a year ago and falling short of Wall Street's consensus forecast of $121.7 billion. Earnings were $1.88 per share, which also missed the consensus forecast of $1.95 per share and was down from $2.10 per share a year ago.

On a conference call with analysts, CEO Tim Cook stated that foreign exchange headwinds caused a nearly 8% decrease in sales in the quarter, even though sales were stronger year over year on a constant currency basis. He said that production problems in China for the iPhone 14 Pro and Pro Max, publicly revealed last November, harmed performance. He said that the present challenging economic conditions are also affecting Apple.

Apple reported that iPhone sales in the quarter were $65.8 billion, down 8% from a year earlier and below the $68.3 billion Street expectation. The topic of discussion on Wall Street will be whether the company's manufacturing issues with China early in the quarter were the only cause of the miss or whether it is also seeing the effects of slower consumer spending.

During the conference call, Cook stated that the business believes iPhone sales would have increased year over year if China's production problems hadn't occurred.

Mac sales were down 29% to $7.7 billion, far short of the $9.3 billion consensus estimate on Wall Street. Revenue for accessories, homes, and wearables was $13.5 billion, down 8.3%, falling short of the $15.2 billion consensus estimate.

In contrast, iPad revenue exceeded expectations and came in at $9.4 billion, an increase of 29.6%. In contrast to Wall Street's prediction of $20.5 billion, services revenue was $20.8 billion, up 6.4%.

Sales for the corporation fell across the board, with Greater China sales down 7.3%, Europe sales falling 7%, and Americas sales falling 4.3%.

When it comes to gross margin for the quarter, it was 43%, which was lower than the 43.8% from a year before.

Apple said that it repurchased $19 billion worth of shares during the quarter, ending the period with $54 billion in net cash.

Luca Maestri, Apple's chief financial officer, spoke on the current economy during the firm's earnings call with investors, although the business did not issue any precise guidance.

He predicted that the March quarter's overall revenue increase would be comparable to that of the December quarter while also pointing out that the impact of foreign currency would be seen through a five percentage point decline in sales. He predicted that services would increase year over year, although with some challenges from gaming and advertising because of macro circumstances.

Due to unfavorable comparisons, Maestri added, sales of the Mac and iPad will both be down double-digits from a year ago. According to him, sales of the iPhone should go up after the December quarter. He added that the gross margin for the quarter would be between 43.5% and 44.5%.

And according to Cook, Apple now has more than 2 billion active devices installed, an increase of more than 150 million over the previous year. The business also reported that it has more than 935 million paid subscribers to all of its services.