Bitcoin Is More Likely to Be $8.5K Than $34K. Here Is Why.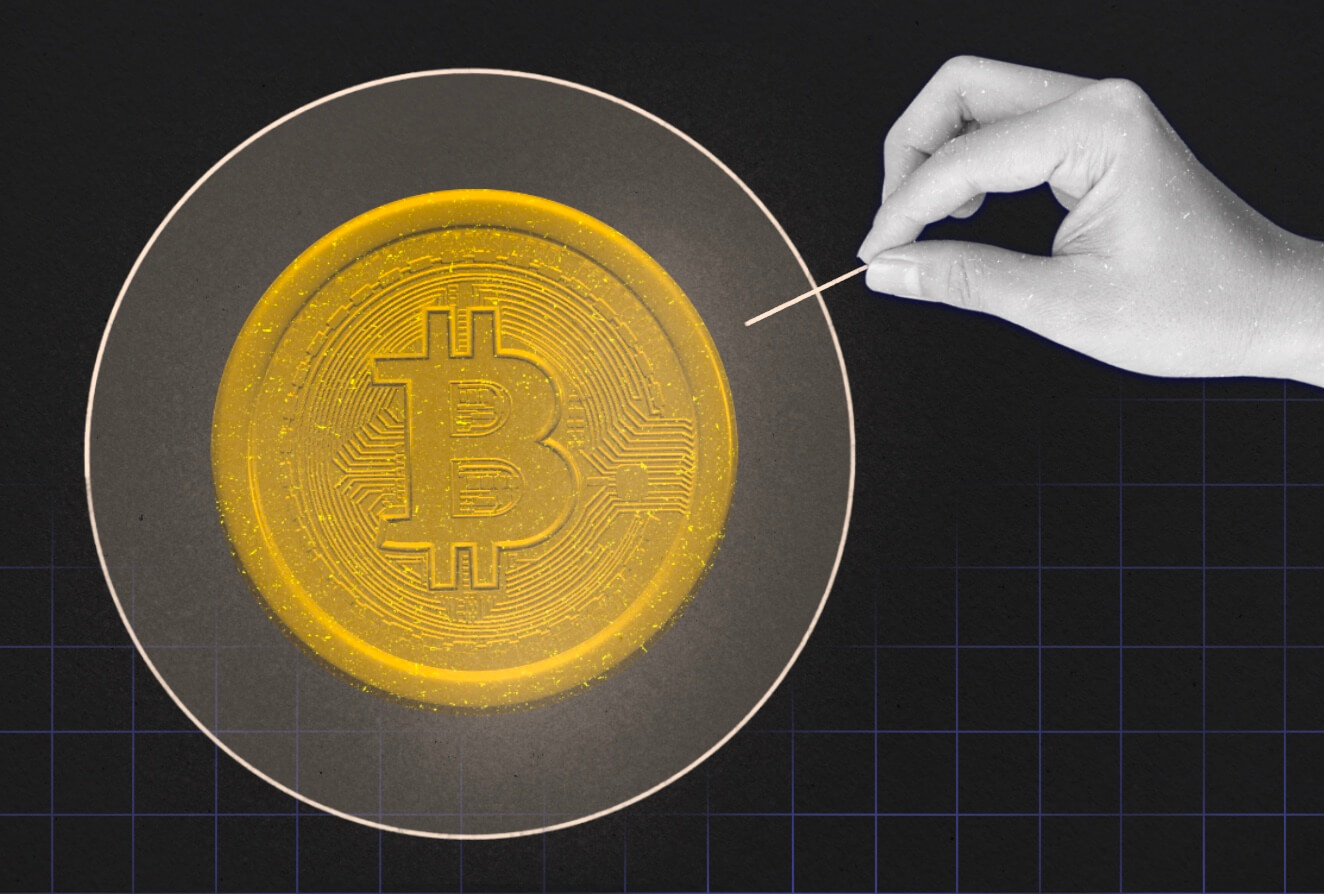 Bitcoin and other cryptocurrencies were little changed Monday ahead of what could be an important week. After the painful bankruptcy of the FTX exchange last month, cryptocurrencies continue to fall in value, and market participants are increasingly pessimistic about their outlook.

Bitcoin's price has fallen 0.4% in the last 24 hours to $ 17,033. The largest cryptocurrency is still falling from its all-time high of November 2021, hit by a selloff this year that accelerated last month with the startling collapse of FTX. The failure of the crypto exchange not only slashed token prices — Bitcoin dropped 20% in days — but also raised the potential of stricter regulation and reduced institutional interest in the area.

"Bitcoin appears to be stuck around $17,000, and this may be a prolonged event," said Edward Moya, an analyst at broker Oanda. Edward added that it is the last trading week of the year that we will see full participation, which could finally help Bitcoin make a more meaningful move.

Regarding the major economy, the Federal Reserve's next monetary policy decision is expected to raise interest rates by 50 basis points, a slowdown after a string of 75 basis-point hikes that helped to slow down inflation. Given the correlation between digital assets and stocks that has intensified despite 2022's challenging economic backdrop of high inflation and increasing rates, this news will affect the stock market and draw cryptos along. The release of consumer-price index (CPI) inflation statistics on Tuesday adds to the packed agenda of economic data and news in the coming days, which might see Bitcoin behind the Dow Jones Industrial Average and S&P 500.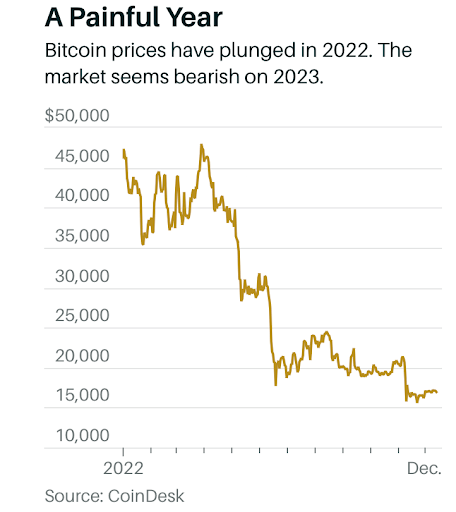 Moya thinks that if Wall Street believes the Fed will stop raising rates after the February rate hike and nothing new breaks in crypto, Bitcoin might make a run for $18,000. If the Fed indicates that more work is needed, and if legislation appears to be devastating for Bitcoin, sellers may emerge swiftly and attempt to retest the November lows.

In general, the impact of FTX's collapse has thrown a shadow over crypto. The release of a survey of 856 global financial markets players by Deutsche Bank on Monday provided further evidence that the Wall Street mood has soured on the once-hot crypto industry.

According to 78% of respondents to the bank's study, conducted by strategist Jim Reid, Bitcoin is more likely to halve next year than double, indicating overwhelming bearishness from traditional finance. Based on current price levels, market participants believe Bitcoin will fall below $8,500 rather than rebound to $34,000, a level last touched in May. It's a rise from last year when 38% of respondents predicted Bitcoin would double from its then-current price of roughly $50,000.

The study also highlights what appears to be declining interest in the realm of digital assets. Only 2% of respondents thought crypto asset volatility was one of the world's top risks in market stability in 2023, putting crypto below 25 other issues, such as liquidity problems in private capital and assaults on energy infrastructure.

In addition to Bitcoin, Ethereum, the second-largest cryptocurrency, fell 1.5% to $1,250. Smaller cryptos or altcoins performed somewhat worse, with Cardano and Polygon both losing 2%. Memes Coins were much lower in the red, with Dogecoin down 8% and Shiba Inu down 3.5%.