The Best Crypto Wallets of 2022: Top 5 Picks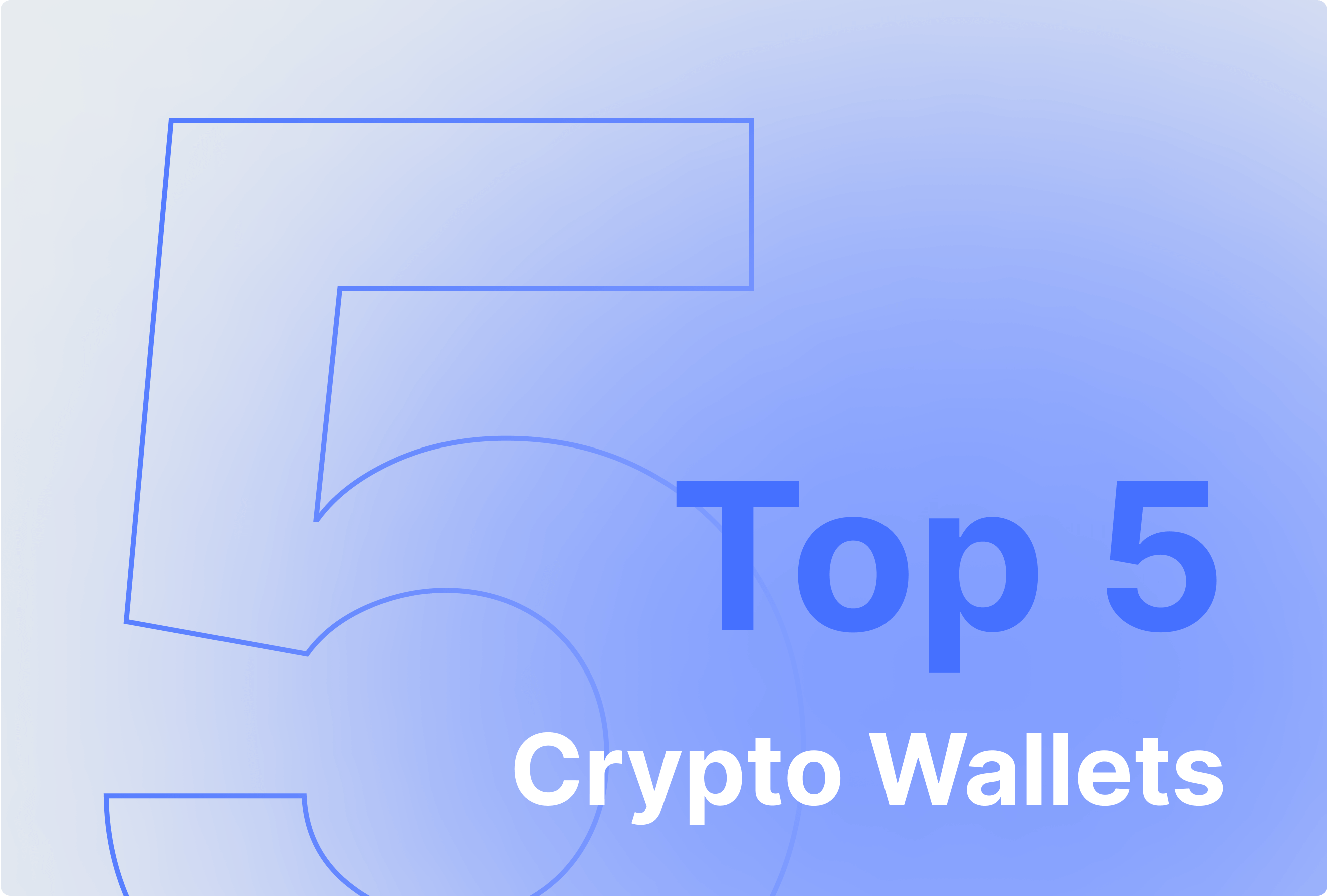 2022 was a tough year for the crypto industry as the crypto winter and bear markets took their toll. After the collapse of huge and well-known crypto projects like the FTX exchange and the subsequent distrust of centralized exchanges, investors looked for alternative ways to store and manage their crypto assets.
This is where crypto wallets came into focus. A crypto wallet is a digital wallet that holds your private and public keys and provides a safe and quick way to store, send, and receive your tokens. Not all wallets have the same features, though; some offer more advanced security options, while other wallets are focused on functionality and ease of use.
The Different Types Of Wallets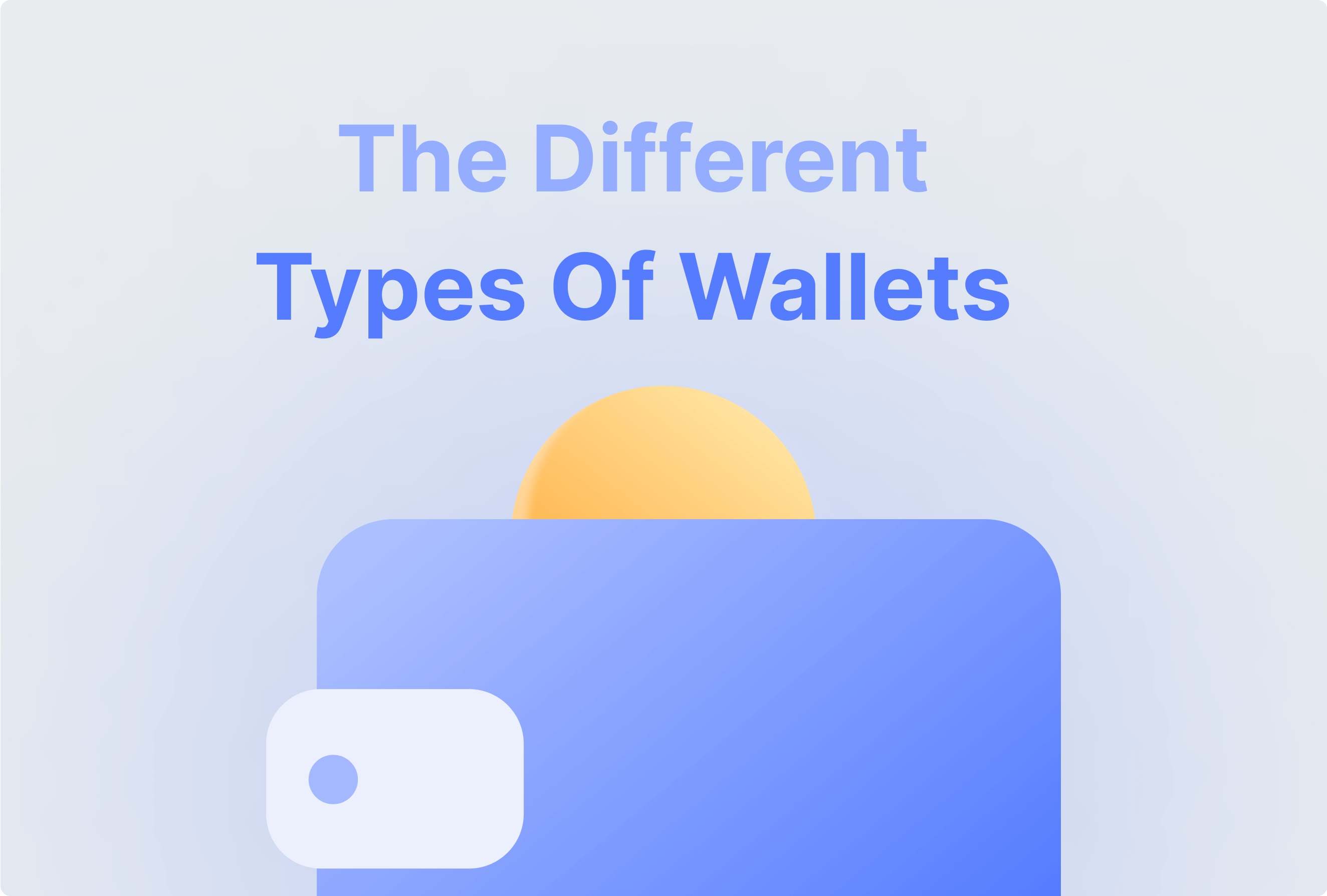 Crypto wallets can be divided into two main types: hot and cold storage. Hot wallets are Internet-based and used for day-to-day transactions, while cold wallets (or hardware wallets) handle private keys offline, providing extra security for the user.
Hot storage wallets are easier to access and use on the go, so they are commonly used for trading, small transactions, and so on. At the same time, cold wallets are meant to hold big amounts of funds, so they are ideal for long-term hodlers and investors.
Other Categories
Apart from hot and cold, crypto wallet software is also classified into several other categories.
Desktop wallets are programs that you download on your computer. They can essentially be divided into two categories – 'Bitcoin only' and 'Multi-coin.' These are usually hot wallets, though most of them provide methods for creating offline storage too.
Mobile wallets keep your keys and a seed phrase on your smartphone. They provide the perfect solution for tracking your investments while you are on the go and make it easy to send or receive digital currencies to other people with ease.
Exchange wallets are online accounts offered by cryptocurrency exchanges for users to store their digital assets. Although convenient, these types of wallets do not give the user control over their private keys or any warranties on security. Nonetheless, the vast majority of exchange wallets are secure and come with added assurances in case of a hack or security breach.
Top 5 Crypto Wallets of 2022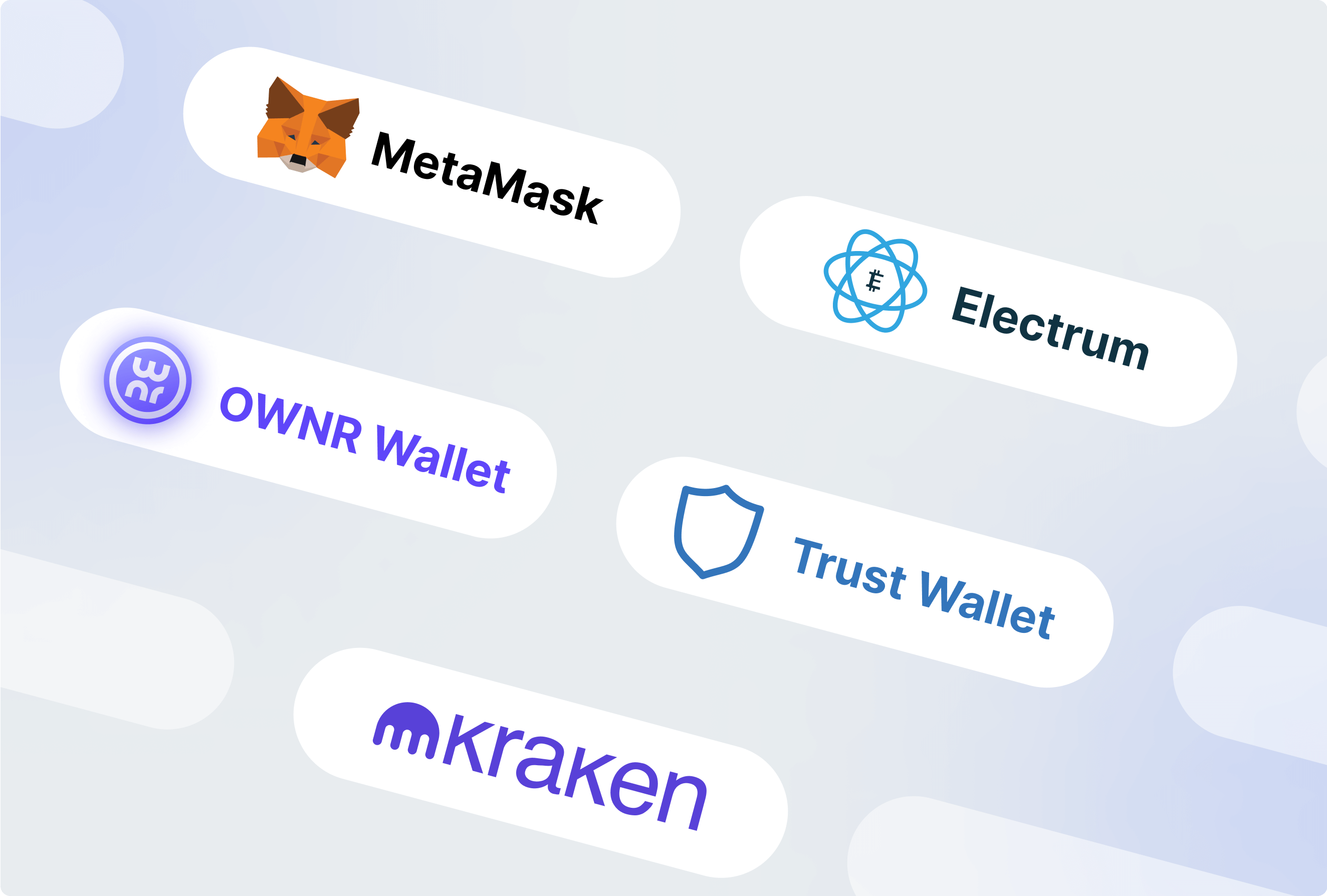 Now, let's take a look at the top 5 picks of 2022:
OWNR Wallet - Best Desktop Wallet
Having debuted in 2018, OWNR Wallet is a comprehensive crypto wallet solution that places emphasis on convenience and utility. It offers an extensive array of features, including multiplatform non-custodial wallet apps, prepaid cards, and enterprise solutions such as payment gateway APIs to buy or sell cryptocurrency.
It is compatible with multiple devices, such as Android, iOS, Linux, macOS, and Windows. Furthermore, it supports most of the major tokens as well as all ERC-20 tokens. Additionally, you can purchase crypto with fiat using Visa, MasterCard, and UnionPay – making the OWNR Wallet a convenient way to store and access your digital assets.
The non-custodial feature grants you exclusive access to your funds. Furthermore, the wallet gives users the option of storing their seed phrases in eight different languages. Also, the support for SegWit will allow users to transact their Bitcoin funds at much faster times.
Honorable mentions in this wallet category: Atomic Wallet, Exodus Wallet.
Trust Wallet - Best Mobile Wallet
When it comes to the most dependable mobile wallet available, many crypto holders usually turn to Trust Wallet. This app gives users total control over their private keys while offering robust management of their valuable coins across multiple networks with convenient backup options.
If you want the convenience of a hot wallet with the safety of a cold one, Trust Wallet has got your back. It stores most of its currency on secure cold storage servers – so it's like having access to a "cold-wallet as-a-service."
Trust Wallet allows users to connect with some of the most popular DApps via their embedded Web3 browser and access numerous exchanges through its secure, reliable WalletConnect support.
Honorable mentions in this wallet category: ZenGo Wallet, YouHodler.
Trezor - Best Hardware Cold Wallet
SatoshiLabs produces two hardware wallets: the Trezor One and the Model T. These are hardware wallets that are designed to keep your cryptocurrency safe. The main product of SatoshiLabs is Trezor, which offers both secure storage and accessibility to users.
Trezor provides remarkable features, allowing its users to effortlessly convert their cryptocurrencies into fiat money and perform atomic swaps while still being protected from any malicious PC threats.
What's more, the Trezor Model T takes convenience to a whole new level with its built-in touchscreen that not only displays all transaction requests but also provides relevant details. As a result, users can easily keep track of which cryptocurrency or service they are using at any given time.
Honorable mentions in this wallet category: Ledger Nano X.
Kraken - Most Secure Online Exchange Wallet
Kraken is known to be one of the safest exchanges for crypto. It has a track record of never having been hacked or losing any customer funds, making it a reliable platform for users. In addition, Kraken provides customers with access to cryptocurrency wallets for various digital assets and provides an easy-to-use wallet interface that makes trading cryptocurrencies straightforward.
Wallets hosted with Kraken provide several layers of additional protection, such as email confirmations for withdrawals, adjustable account timeout settings, time lock options, and 2FA. Although online wallets are known to be the most exposed option when it comes to storing cryptocurrency, Kraken is deemed the "safest" choice among those available on the market.
Honorable mentions in this wallet category: Coinbase, Binance.
Electrum - Best Bitcoin Wallet
With its intuitive and straightforward setup process, Electrum is the favored Bitcoin wallet among users. It takes mere minutes to configure your account – a breeze if you're looking for fast transactions. Plus, you can effortlessly confirm balances and transfer payments with a few clicks of the mouse. The lightness of this software enables it to be an optimal option for those seeking quick results.
Electrum's user interface is simple to navigate but may be perplexing for those completely new to cryptocurrency or who have limited knowledge of basic wallets.
To guarantee fast and safe transactions, Electrum utilizes proprietary "trusted" nodes for authentication. This makes it much easier for the uninitiated user to use this wallet with confidence.
For those who are extra mindful of their security, Electrum provides the added benefit of encrypting your wallet when setting up, plus a "cold storage" mode so you can create an unspendable wallet to just observe.
Honorable mentions in this wallet category: Wasabi, Armory.
Crypto Wallets: Things to Keep in Mind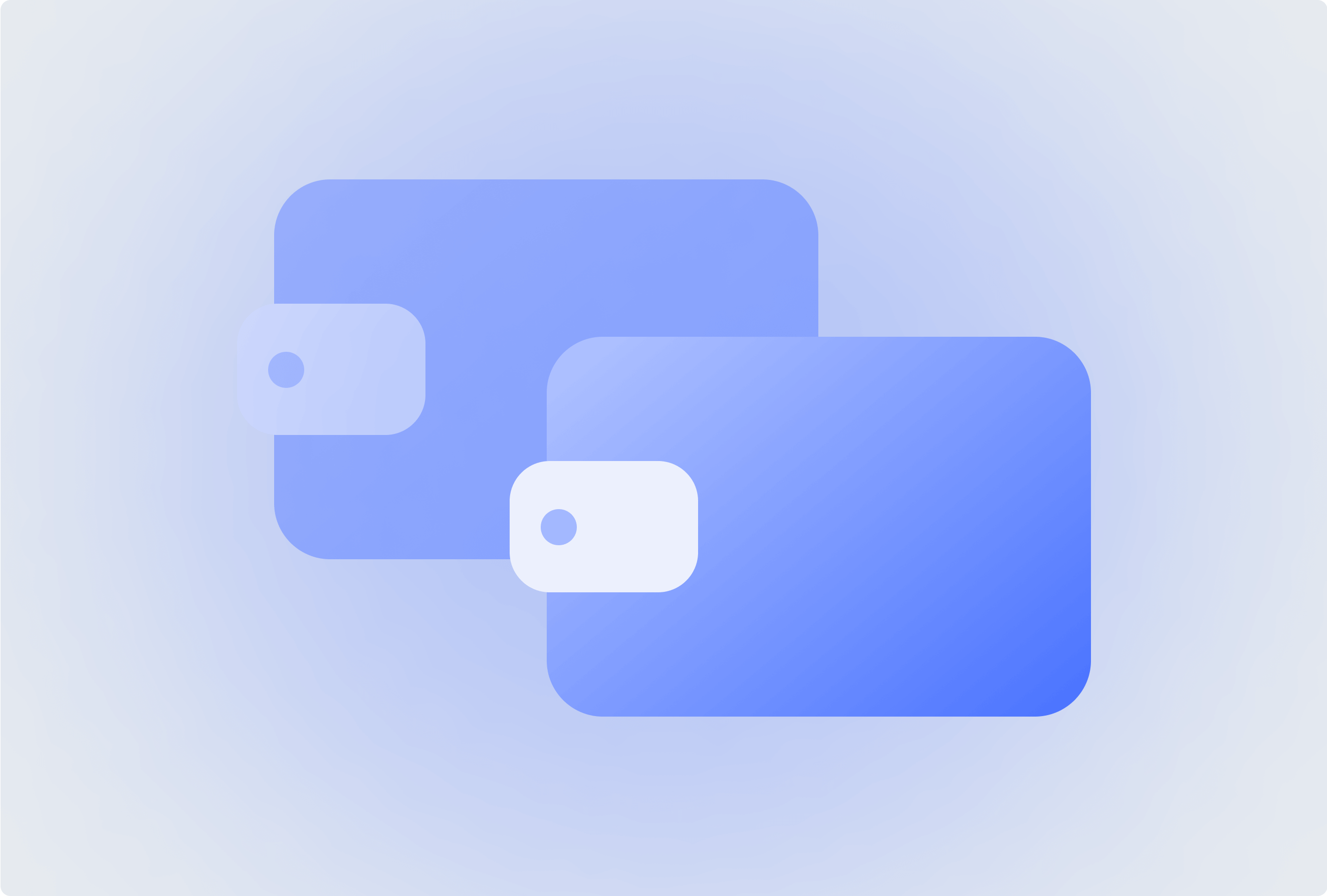 Safety should be the highest priority when selecting a cryptocurrency wallet, and it's imperative to remember that any online wallet is far less secure than an offline one.
When making the choice of which wallet to use for your cryptocurrency, an important factor is a device you are using. You can find wallets designed especially for macOS, Windows, Android and iOS devices on the market today.
The frequency of using funds is also worth considering. If you are holding your assets in the long term, it is important that you store your funds securely in an offline or hardware wallet. You can transfer some assets to your exchange wallet as needed for trading purposes.
Conclusion
Different types of wallets provide varying levels of security and convenience. Choosing the right wallet for you depends on a variety of factors, such as how much money you plan to store, the type of cryptocurrency you're holding, and your risk tolerance. Weighing these factors carefully will help ensure that you find a wallet that meets all of your needs.
Reminder: No matter what type of wallet you use, the security of your funds is ultimately in your hands. Make sure to practice good security habits like creating strong passwords, implementing 2FA, and staying up to date with any available security updates.
FAQ
A crypto wallet is a digital storage space for cryptocurrencies like Bitcoin and Ethereum, which is used to store, send and receive digital assets.
How do crypto wallets work?
Crypto wallets work by securely storing your private and public keys, which are necessary for accessing your crypto funds. When you move your preferred digital currencies from one crypto wallet to another, the wallet authenticates the transaction and registers it within a blockchain.
What is a private and public key?
A private key is a long series of randomly generated numbers that authenticates transactions. It's essential to keep this confidential and never reveal it to anyone, unlike public keys – which are used to recognize users and can be shared openly. Additionally, they generate an address that you can use when sending or receiving currency.
The level of security depends on the type of wallet you are using; online (hot) ones are typically less secure than cold or hardware wallets.