China Sets Lowest GDP Growth Target in 30 Years. Experts Call It 'Ambitious'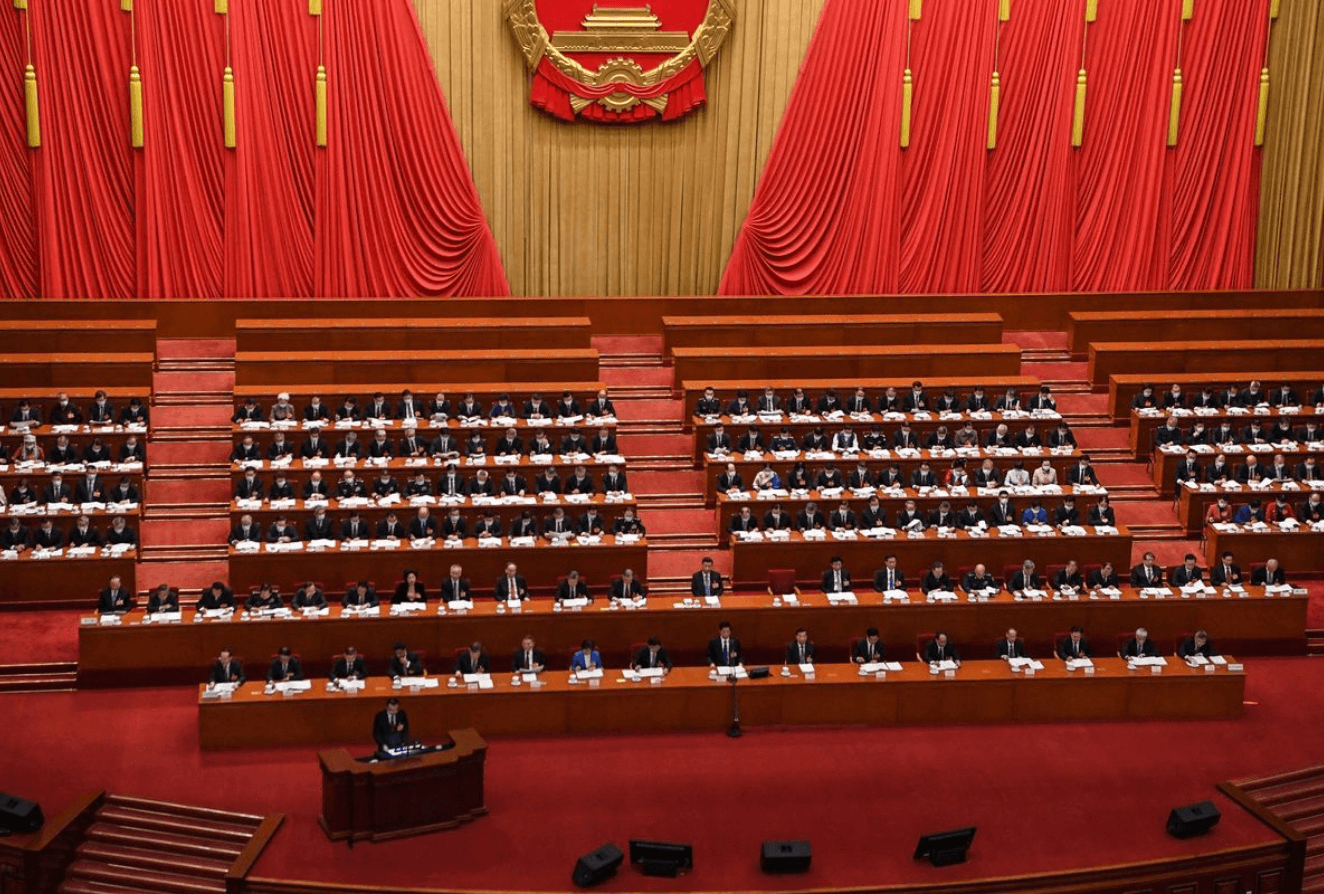 Chinese officials on Saturday revealed a GDP growth goal for 2022 that was the lowest in 30 years and yet still more than what most analysts projected.

At the country's largest annual parliamentary meeting, Premier Li Keqiang claimed the Chinese economy should increase "around 5.5 percent " this year. That's in the upper end of most economists' projections and significantly greater than World Bank and International Monetary Fund expectations.

Experts agreed not only that the objective was lofty but that it would rely on debt spending, infrastructure projects, and propping up the troubled real estate market.

"Beijing set such a high objective largely because this is a politically crucial year and because of unemployment concerns. A lot of people doubt they can reach it, but I think Beijing still has the debt capacity to achieve GDP growth rates of above 6 percent if they want," Michael Pettis, a finance professor at Peking University, told Barron's.

Pettis stated the sources of growth would "not improve the economy's real ability to generate goods and services in any substantial way" and would disregard "high quality" growth from sectors such as consumption, the trade surplus, and business investments.

Last year, China's GDP increased 8.1 percent since it was built on a low foundation from the pandemic-plagued year before. But in the fourth quarter of 2021, the economy only increased 4 percent, and the challenges that held down growth continue, economists added.

"It will be tough to find a balance between promoting development and preventing a further buildup of systemic risks," Tuuli McCully, director of Asia-Pacific economics at Scotiabank, told Barron's. She termed the GDP target "ambitious" and said it "implies that China's monetary and fiscal policies need to become more growth-supportive."

Premier Li underlined additional areas he claimed policy officials believed were essential, including employment, the budget deficit, inflation, and local government bonds. The overall urban unemployment rate should remain around 5.5 percent —the same as last year—with a target of adding more than 11 million urban jobs, Li added. Inflation, meanwhile, should not surpass 3 percent. Politics was lurking behind most of the economic initiatives that were introduced.

"Chinese policy-making in 2022 will be focused on preserving economic stability. This is particularly significant this year as the Communist Party National Congress will be convened in the fall," McCully remarked. At that congress, President Xi Jinping is anticipated to earn a third 5-year term, an exceptionally long tenure in the post-Mao Zedong era.

Premier Li added, "In our efforts this year, we must make economic stability our top priority and drive progress while guaranteeing stability." In an official synopsis of Li's address, "stability" was cited more than 30 times.

Another emphasis of the work report was local government bond quotas, which drive projects like infrastructure. Li said this would be set at 3.65 trillion yuan ($580 billion), unchanged from last year. "To give an understanding of how enormous this is, the quota was 2.15 trillion yuan in 2019," Pettis added.

"Add additional projected expenditure on local-government infrastructure, development in the national rail and transportation networks, and a partial resuscitation of the property sector, and China's debt-to-GDP this year will climb by at least 3-5 percentage points and possibly more."

Notably absent from Li's address were political themes like the Russian invasion of Ukraine and China-U.S. ties. Also left out was the discussion of the property industry, which has been on the edge of collapse since last year, as well as the strong crackdown on a range of businesses from IT to education to insurance.

The conference is slated to extend for another four days, with lawmakers meeting in small groups to debate the premier's ideas, which usually have always been passed.