Shanghai's Lockdown Missteps Undermine Financial Hub Ambitions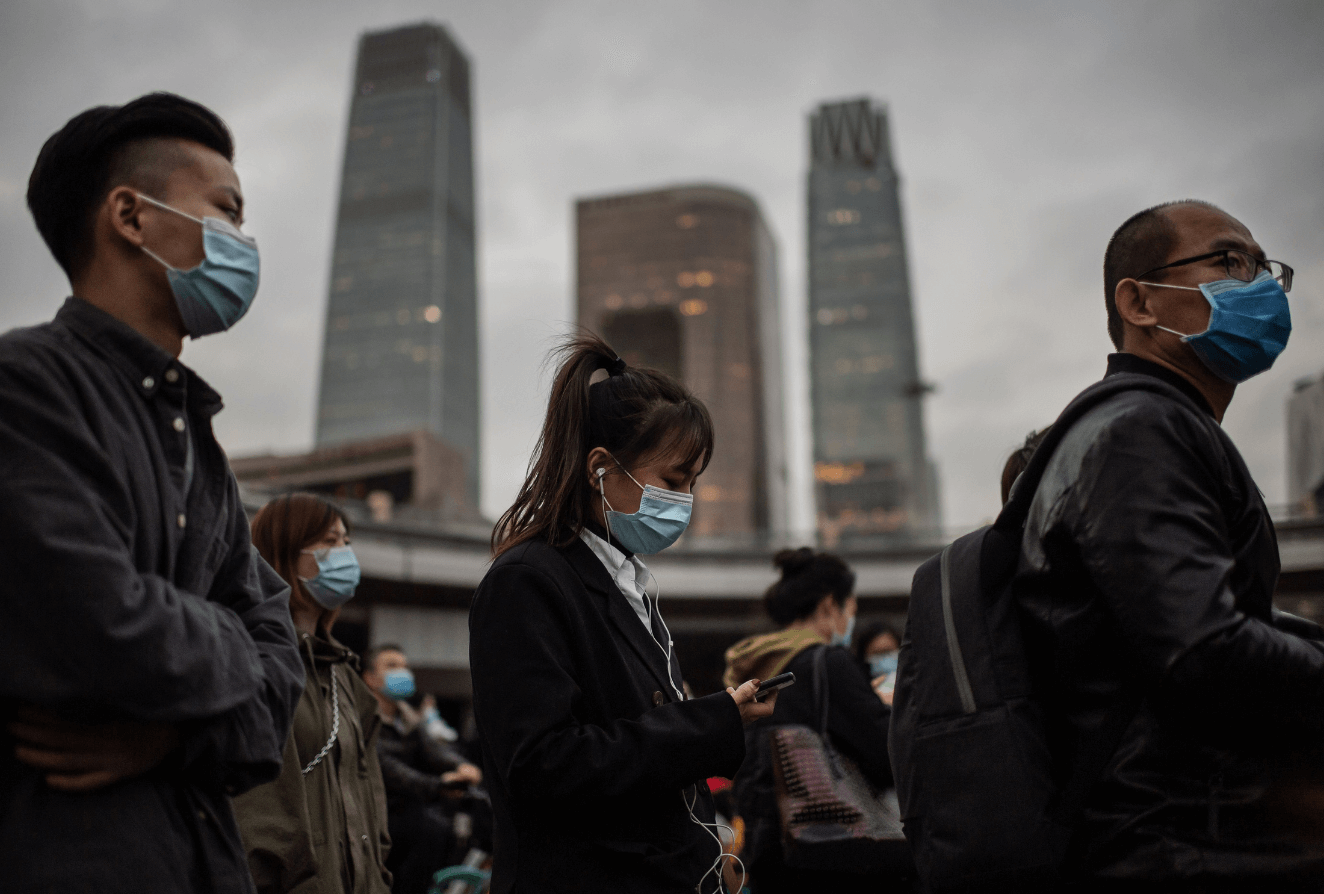 Shanghai's financial district hangs in eerie silence weeks after a draconian lockdown began. Lujiazui's streets are now empty of the 300,000 professionals who flood in each day. The city's high-rises became homes to traders and bankers who continued their businesses while staying apart from their family members.

China sticks to its "COVID-Zero" strategy in Shanghai while most of the rest of the world learns to live with the virus. Millions of Shanghai residents are confined to their homes and offices. Chinese and foreign social media have been captivated by reports about panicked residents looking for food, toddlers being quarantined separately from their parents, and clashes between anxious residents and police.

This is the fate of this city of about 26 million inhabitants, which has spent decades becoming an icon of China's growing prosperity and opening up to world talent and money. One-quarter of China's expatriate population resides in Shanghai, which will no doubt remain a thriving center of commerce, but many people wonder how long it will take for its image to be restored to its former glory.

According to a survey conducted by the American Chamber of Commerce in Shanghai during the early days of the lockdown, 81% of its members were experiencing difficulty attracting and retaining skilled foreign workers. Over a third of its members experienced "large" or "severe" difficulties.

"Up until the current crisis, Shanghai had an excellent reputation as a place to do business compared with other locations in China," explains Eric Zheng, president of the American Chamber of Commerce in Shanghai. "How will Shanghai rebound back to its old self? That obviously presents a huge challenge to the government."

Despite lagging behind regional rivals Hong Kong and Singapore, Shanghai has gained prominence as a financial hub over the past few years following market liberalization and substantial investments in residential housing, schools, and transportation infrastructure. As part of a blueprint published last year, "high-end" foreign talent eager to relocate to the city was to be offered preferential tax treatment similar to that offered in the Greater Bay Area, a megalopolis with nine cities and two territories in southern China. Shanghai authorities have also expanded the pool of desirable expats by including newly minted Ph.D. holders in science disciplines and streamlining the visa application process.

Due to the removal of the requirement to operate joint ventures with local partners, companies including Goldman Sachs Group Inc. and Credit Suisse Group AG have begun to sketch plans to double or triple their China workforces. Despite this, Shanghai's disastrous lockdown serves as a reminder that all citizens, no matter how wealthy, are susceptible to the whims of a government. Expats and even Chinese professionals, key ingredients in the development of a business center, are rethinking making the city their long-term home.

Ralf, a German-born employee of an event planning company in Shanghai who shared a recorded conversation on social media in which he rejected a quarantine center's request to report, says he is preparing to leave China. "I don't trust anyone anymore, and I am no longer capable of taking them seriously," he said.

Earlier this month, JPMorgan Chase & Co. and Credit Suisse announced that the top executives running their respective stock brokerage businesses in Shanghai and Beijing had stepped down after short tenures. China's capital markets have been roiled by abrupt regulatory changes as well as heightened travel restrictions, which have contributed to the departures.

According to a Shanghai asset-management firm's head, most of the non-Chinese employees have left the company this year, and they have stopped recruiting from abroad. An investment manager from Hong Kong recommends his UK company establish its China headquarters in Shenzhen, which has lower tax rates. He explained that terrifying lockdown stories from Shanghai had helped his case, asking not to be identified for fear of repercussions on his business.

The exit of foreign families began well before Shanghai came to a halt. An education consultant in Beijing and vice-chair of the British Chamber of Commerce in China, Julian Fisher, notes that a survey carried out before the lockdown revealed that most international schools in China were losing 40% to 60% of their teachers, and enrollment would drop by 25% for the coming academic year.

Despite this, many foreign firms are keeping their investments, deciding that gaining even a small share of China's $45 trillion financial markets is worth it despite the hardships. Recently, China's leadership has undertaken measures to bolster investor confidence, such as enacting economic stimulus measures and vowing a swift resolution to the crackdown on tech giants that has destroyed billions of dollars in shareholder equity.

In an April 18 meeting with Commerce Minister Wang Wentao, foreign businesses represented by the chambers of commerce from the US, Europe, and Japan, discussed their concerns. Although Wang Wentao addressed the problems of foreign firms, he reaffirmed the government's commitment to the COVID-Zero strategy.

According to Jens Hildebrandt, executive director of the German Chamber of Commerce in North China, the new policy resulting in production stops, logistical issues, supply chain disruptions, and restrictions of movement do not only pose a short-term concern but will end up having long-term effects.

The damage is already evident: Data for March, including sales at retail stores and industrial production figures, show China's economy is experiencing its worst state since 2020 when the COVID outbreak slowed growth.

Several businesses, including Tesla Inc. and the French grocer Carrefour SA, started slowly to resume operation in Shanghai after COVID cases declined over the past week. In the meantime, no date has been set for lifting the lockdown, and 16 million people still remain confined. A closed-loop system is used by the plants that have restarted, with staff living on site and being tested regularly.

Despite weeks of lockdown and fences erected in some neighborhoods that have been found to contain positive cases, the government has not achieved its goal of eliminating the spread in communities, reigniting frustration among residents.

This month, there were rare clashes between the police and residents in an area of Shanghai that is home to major tech firms' research centers over plans to open quarantine facilities there. Located in Zhangjiang Science City, the Nashi residential complex houses people who work at Semiconductor Manufacturing International Corp., Microsoft, and several multinational companies.

According to Jasper, a 35-year-old Shanghai-based banker who asked only to use his first name, the recent lockdown has made him reconsider his decision to move from Hong Kong to Shanghai five years ago. As soon as restrictions are lifted, he plans on moving away.

"How is a city able to become an international finance center if it cannot even ensure the residents have enough to eat?" he asks.