China Posts Record Trade Surplus in October as Exports Surge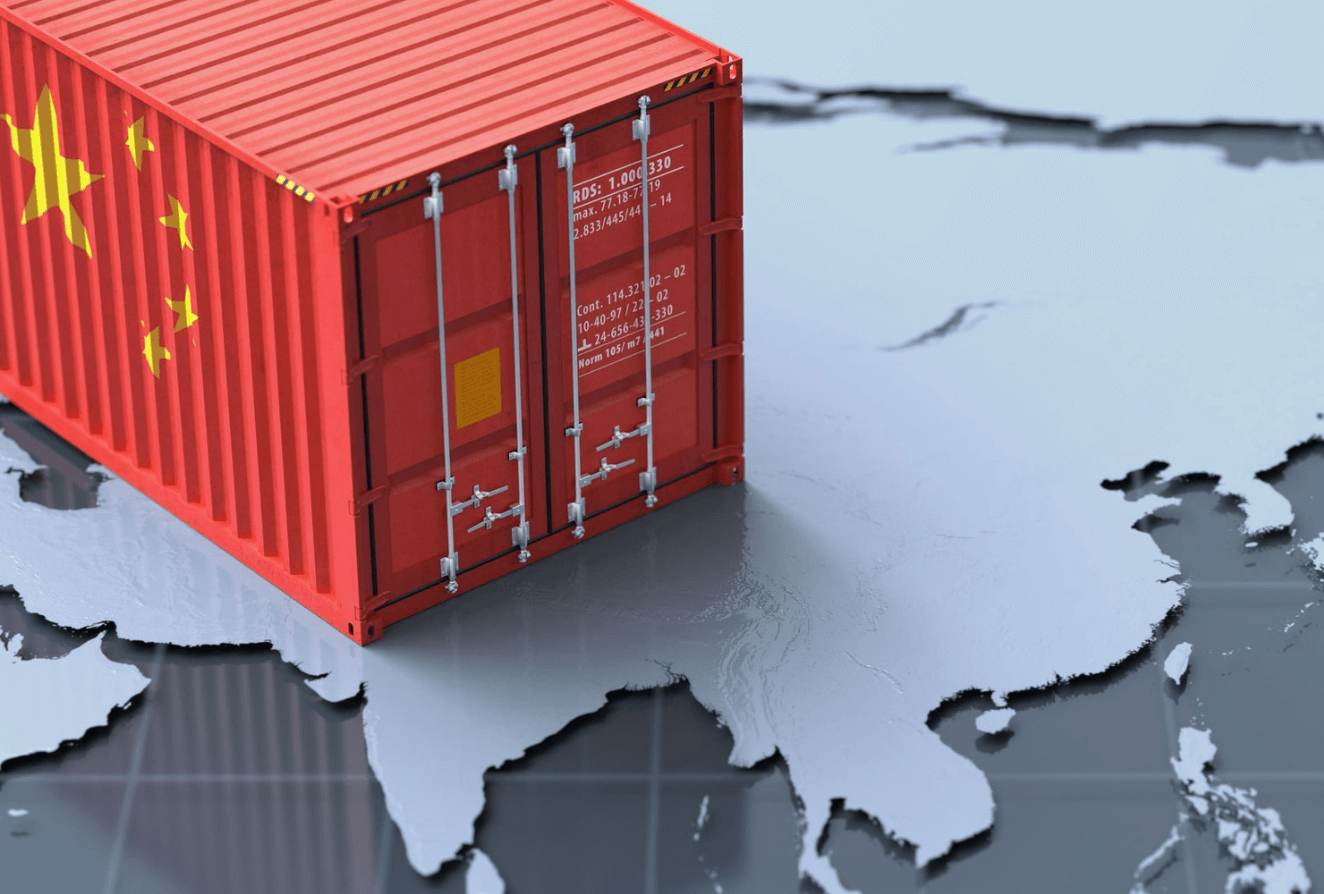 Despite global supply-chain disruptions, China's exports soared in October, resulting in a record monthly trade surplus.

Exports increased 27.1 percent in dollar terms to $300.2 billion last month, according to figures released by the General Administration of Customs on Sunday. That was the 13th month in a row that the economy grew by double digits, above experts' projections of a 22.8 percent increase. Imports climbed by 20.6 percent, resulting in an $84.54 billion trade surplus.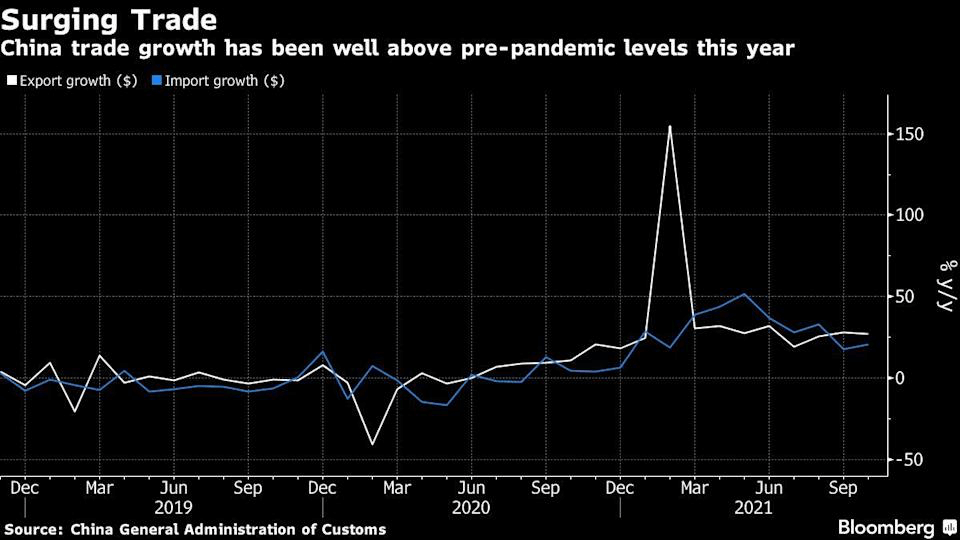 Throughout the year, China's trade growth has stayed substantially above pre-pandemic levels. Its exports have already surpassed those of the entire year 2020.

The strong trade performance is supporting a Chinese economy that has slowed dramatically in recent months as a result of weak domestic demand caused by a real estate downturn, electricity shortages that have slowed industrial output, and weak consumer spending exacerbated by sporadic coronavirus outbreaks.

China's coal imports nearly quadrupled in October compared to the same month a year ago, as Beijing struggled to deal with power outages caused by a shortfall of the commodity and rising electrical demand, particularly from export-oriented firms. Natural gas imports, which are a cheaper alternative to electricity for heating houses, increased by 22% in the first ten months of the year.

As economies throughout the world recovered from virus-induced lockdowns in 2020, global trade has been at historic levels this year. Many nations' supply chains have been strained as a result of a lack of containers and ships, as well as port capacity, including drivers who carry products to stores.

As predicted by declining transportation costs, the prognosis for the supply chain issue may be improving.

According to customs statistics, China's exports to the European Union and the United States grew at the quickest rate among its main trade partners this year. The country's trade surplus with the United States, which has been a source of trade tensions between the world's two largest economies, increased to 2.08 trillion yuan ($325 billion) in the ten months to October from 1.75 trillion yuan a year earlier, owing in part to a slowdown in Chinese soybean imports due to weather-related issues in recent months.

According to the customs office, machines and electrical equipment accounted for about 60% of Chinese exports in terms of value this year. Clothing and plastic items, which require a lot of labor, accounted for another 18% of the total. Household appliances, lights, and furniture showed the biggest gain in exports in October, according to Goldman Sachs Group Inc. analysts.

Because of its industrial and construction-heavy economy, China is the world's greatest source of demand for most commodities. Due to the country's property market crisis, demand for construction-related materials has slowed this year, with iron ore imports falling in volume terms in October.
Reserves Rose
Dollar inflows have bolstered China's currency this year, helping to boost the government's foreign exchange reserves, which reached $3.22 trillion at the end of October, according to the People's Bank of China. Even when individual corporations like China Evergrande Group struggle to repay their loans, the dollar provides a significant buffer for China against any global economic disasters.

According to Bloomberg Economics research, the country's strong export momentum will endure at least for the next several months. If consumers in Western economies continue to transition away from goods and toward services consumption, and nations in South and Southeast Asia resume factory operations following pandemic-related shutdowns, demand for Chinese products may decline.

In recent days, the administration has warned of the economy's "downward pressure" and promised steps to bolster domestic demand, including more supportive policies for small and medium-sized businesses. The central bank has sworn not to utilize the property market to give temporary stimulus, and it has been cautious, keeping to short-term loans to keep interbank liquidity constant. Since July, bank reserve requirements have remained intact, while policy interest rates have been fixed since last year.